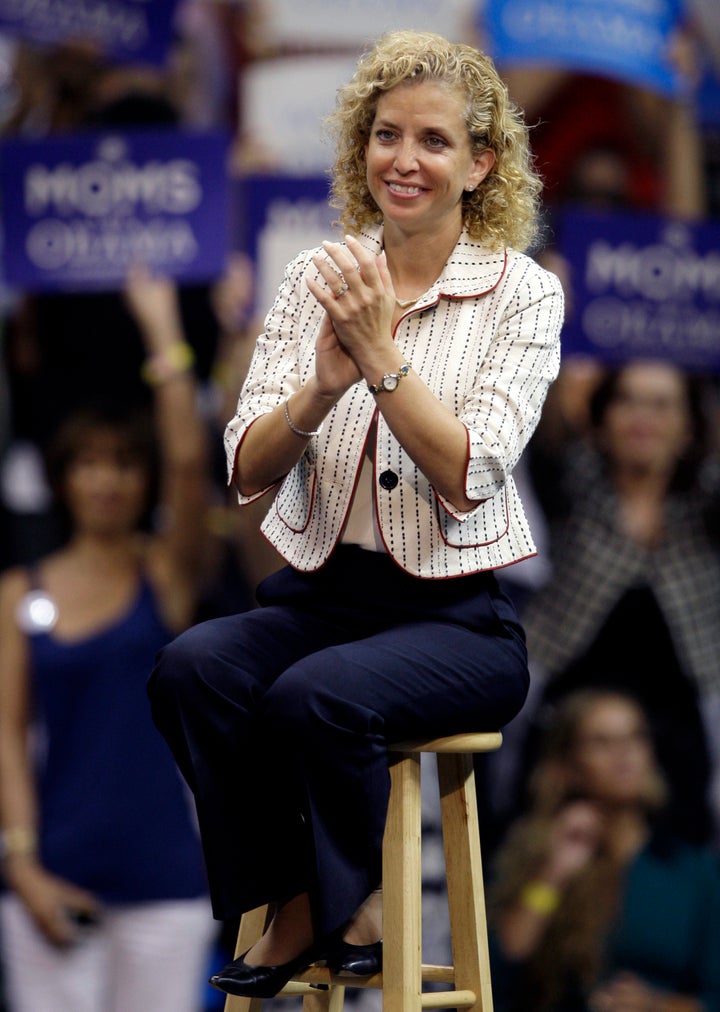 Rep. Debbie Wasserman Schultz (D-Fla.) has been tapped to succeed Tim Kaine as chair of the Democratic National Committee, according to multiple reports.
Adam Smith at the St. Petersburg Times reports:
Wasserman Schultz, an early and passionate Hillary Clinton supporter in 2008, is a pro on TV, a strong fundraiser and happens to come from a swing state with 29 electoral votes.

Wasserman Schultz has represented Florida's 20th congressional district in the House since being elected in 2004. NBC News reports that the Democratic lawmaker will not give up her seat as she assumes her new role at the DNC.
HuffPost's Sam Stein reported earlier in the day on an announcement from Kaine signaling his intention to run for U.S. Senate in Virginia in the next election cycle.
Politico reported last weekend that Wasserman Schultz, along with former Ohio governor Ted Strickland, was being considered as a top candidate to replace Kaine in the wake of reports that he was exploring a run for Senate.
Vice President Joe Biden announced President Barack Obama's choice to replace Kaine in an email to committee members early Tuesday evening:
Friend -

President Obama has asked me to share some important news with you about the future of the Democratic Party.

Today, Tim Kaine announced that he is stepping down as Chairman of the Democratic National Committee to run for the U.S. Senate from the Commonwealth of Virginia.

Chairman Kaine has been an incredible leader for the Democratic Party and our nation - and our party is stronger today than it has ever been thanks to his leadership.

But now he is embarking on a new journey. As Chairman Kaine departs, new leadership must come on. And the President wanted you to be among the very first to hear that his choice to lead the DNC is none other than Florida Congresswoman Debbie Wasserman Schultz.

Debbie has served the people of Florida - first in the Florida State Legislature, and more recently in Congress - for nearly two decades. During that time, she has fought for America's children, seniors, and men and women in uniform.

In selecting Debbie to lead our party, President Obama noted her tenacity, her strength, her fighting spirit, and her ability to overcome adversity. President Obama expressed great admiration for her as a leader, and he was honored that she accepted this important challenge on behalf of the Democratic Party.

No one should have any doubt that Debbie will work hard to strengthen our party and our country. I hope you will welcome her as President Obama's choice for the next Chair of the DNC.

-Joe