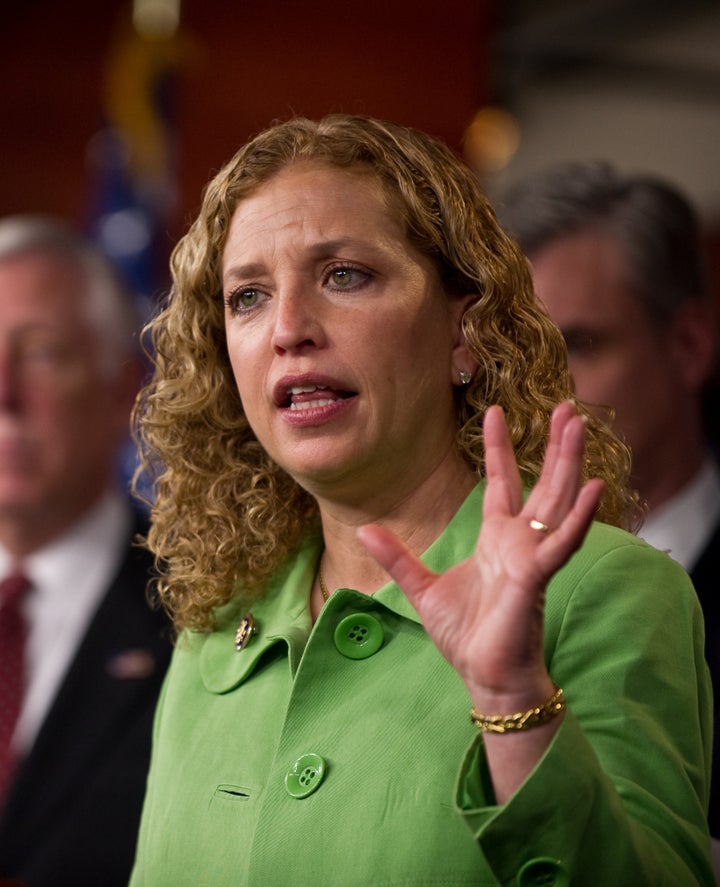 Rep. Debbie Wasserman Schultz (D-Fla.) on Monday blasted a GOP-sponsored piece of legislation designed to slash abortion access, eliminate federal abortion funding in all forms, and potentially change the definition of rape, as "a violent act against women."
In an interview with Raw Story, Wasserman Schultz called the bill, which controversially includes language to change the instances of so-called "rape" in which women can receive abortions, "absolutely outrageous."
As HuffPost's Jason Linkins reported Monday:
What's off the table? Well, if you are a woman coerced, drugged or otherwise incapacitated by a rapist, too bad! Also, if you are a young child, statutory rape is off the table, too, unless incest is involved. (The incest exception lapses for adults, crazily.)
Wasserman Schultz, a staunch pro-choice advocate, told Raw Story that the potential result of the legislation was unconscionable:
"It really is -- to suggest that there is some kind of rape that would be okay to force a woman to carry the resulting pregnancy to term, and abandon the principle that has been long held, an exception that has been settled for 30 years, is to me a violent act against women in and of itself," Wasserman Schultz said.
Popular in the Community