 FERNDALE, Mich. -- Democratic National Committee Chair Debbie Wasserman Schultz on Tuesday joined Democratic candidates in Michigan's biggest political races in condemning homophobic remarks made recently by a Republican Party official in the state, and a culture of intolerance that they said plagues the GOP.
"The only place where intolerance against the community is welcome is in the Republican Party," Wasserman-Schultz told an audience of 100 people gathered at Affirmations, an LBGTQ community center located in downtown Ferndale, which borders Detroit, Tuesday night. "Intolerance is in the Republican Party's DNA."
Democratic U.S. Reps. Sander Levin and Gary Peters were among those who turned out to protest the homophobic comments made by Dave Agema, a Republican National Committee official in Michigan, earlier this month.
Agema, a former American Airlines pilot, told the audience of a Republican Party holiday reception that he had repeatedly witnessed gay colleagues claiming AIDS victims as lovers so that they could receive medical benefits, and that gays wanted "free medical because they're dying between 38 and 44 years old."
Prominent Michigan Republicans including Gov. Rick Snyder and state Senate Majority Leader Randy Richardville (R-Monroe), have also spoken out against Agema's remarks, though they stopped short of calling for his resignation.
Some observers thought Agema's conduct would be addressed or even censured at the RNC's quarterly meeting in Lansing on Saturday. Instead, his comments were never brought up -- and Agema received a standing ovation from some attendees, according to the Detroit Free Press.
Wasserman Schultz said the Democratic National Committee is focusing on Michigan, with three U.S. House and Senate seats marked as "competitive," along with the governor's seat. "While the Republican Party eats its young," she joked, "we're focused on organizing and mobilizing."
Gay-rights activists have plenty of work they'd like to do in the state. In 2011, Snyder signed a ban on public employers offering benefits to domestic partners. The state has gone to court to try and prevent gay couples from adopting children together, and it continues to uphold a constitutional ban on same-sex marriage passed 10 years ago.
While Snyder recently said that he is open to amending Michigan's anti-discrimination laws to include protections for gays, he has also declared that he won't "lead" on the issue.
Former U.S. Rep. Mark Schauer, a Democrat running for governor of Michigan -- likely against Snyder -- promised that amending anti-discrimination legislation would be one of his first priorities if elected.
"I will lead," Schauer told the audience at Tuesday's event. He said Michigan needs to be known as a state where diversity of all kinds is welcomed and accepted. "We are Michigan. Our values in this room are Michigan values," he said.
Peters, who is running for U.S. Senate against Terri Lynn Land, a former Michigan secretary of state and Agema's fellow RNC member, told the crowd that he was for marriage equality "before it was cool."
He attacked Land for not joining the condemnation of Agema's remarks. "If you are a member of the Republican National Committee, you speak for the Republican Party, and you need to stand up and say you aren't going to tolerate those statements," Peters said. "If a Republican doesn't do that, they need to be held responsible."
Before You Go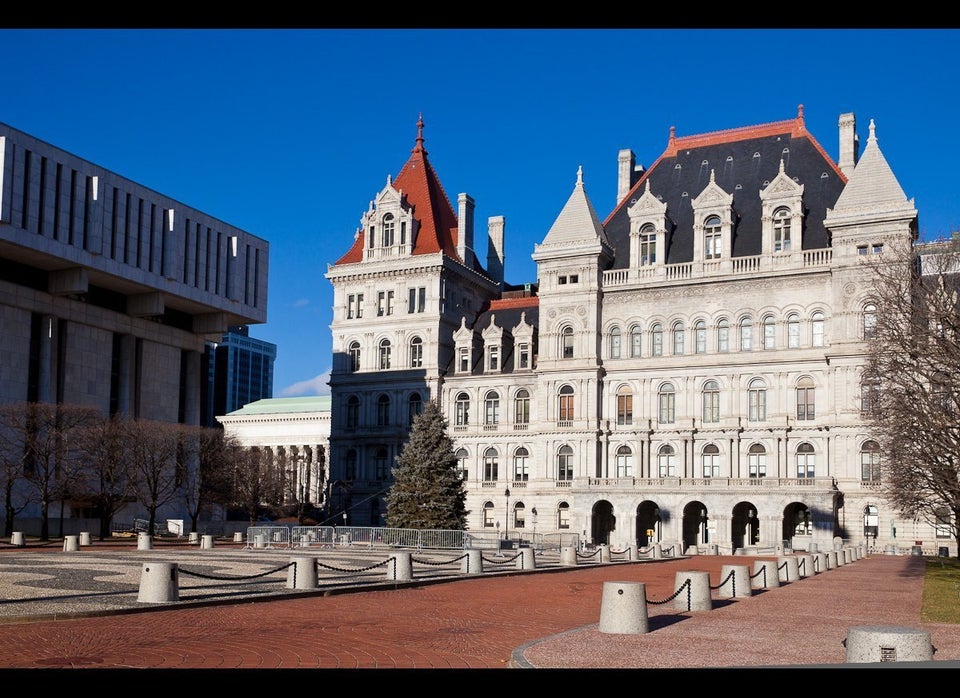 Gay Marriage In The United States
Popular in the Community