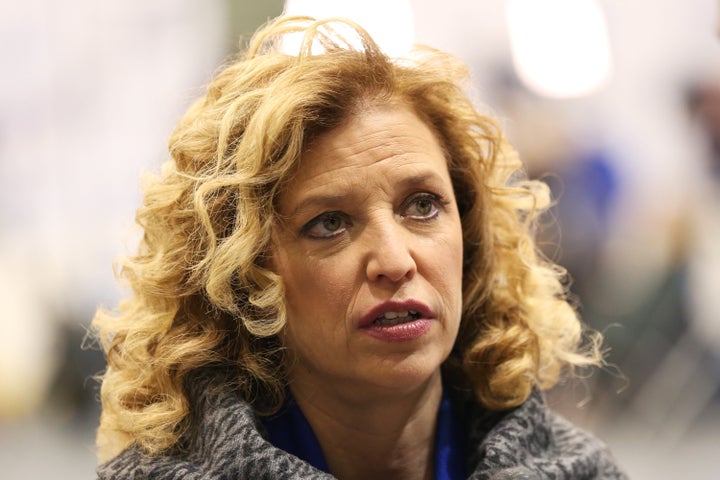 The progressive activist organization CREDO Mobile launched a petition Wednesday evening calling on the chair of the Democratic National Committee, Rep. Debbie Wasserman Schultz (D-Fla.), to resign from her post.
CREDO's petition capitalizes on yet another moment in which Wasserman Schultz has raised the ire of progressives. Earlier on Wednesday, the DNC chair suggested in a New York Times Magazine interview that there is "a complacency among the generation of young women whose entire lives have been lived after Roe v. Wade was decided." The comment, which immediately angered reproductive rights activists, was in response to a question about whether she saw "a generational divide" among women when it comes to Democratic presidential candidate Hillary Clinton's campaign. (Wasserman Schultz's comment inadvertently implicates her, since she was only 6 years old at the time of the landmark 1973 Supreme Court decision legalizing abortion nationwide.)
Wasserman Schultz's comment revived a claim that reproductive justice advocates have refuted previously. After the interview came out, Erin Matson, co-founder of the group Repro Action, encouraged those born after Roe v. Wade was decided and who are active on reproductive justice issues to talk about their work using the hashtag #DearDebbie on Twitter. Hundreds of examples followed. Wasserman Schultz later released a statement saying that her message was meant to convey that she believed "women of every generation -- mine included" needed to speak out for reproductive rights.
"For many in my generation who lived the majority of our lives with the right to make our own health care choices, there wasn't a sense of urgency after Roe v. Wade settled our right to a safe and legal abortion," Wasserman Schultz clarified. "Since then, opponents worked aggressively to chip away at women's reproductive freedom and they have awakened a sleeping giant in the millennials leading the fight in defense of the progress we've made."
The DNC chair, who was elected to a four-year term at the head of the committee in 2013, previously upset progressives by refusing to add more debates to the Democratic primary calendar and by attempting to undermine Democratic support for the Iranian nuclear deal. The San Francisco-based CREDO cites these moves, in addition to her lobbying "to stop the Consumer Financial Protection Bureau from cracking down on predatory lenders." CREDO also criticizes Wasserman Schultz for allowing the DNC to partner with the New Hampshire Union-Leader, which has published numerous anti-abortion editorials, when hosting one of the Democratic primary debates.
"As DNC chair, you have repeatedly failed to act in the best interests of progressives and the Democratic Party," CREDO's petition reads. "You have lost the trust of grassroots progressives and Democrats. Please resign immediately."
CREDO, a private, for-profit mobile phone company with more than 100,000 customers, uses funds raised from the business side of its operations to fund donations to advocacy groups and to run campaigns engaging its network of 3.6 million members for progressive causes.
Two recent petitions on other progressive platforms -- MoveOn.org and RootsAction -- have already net nearly 90,000 signatures.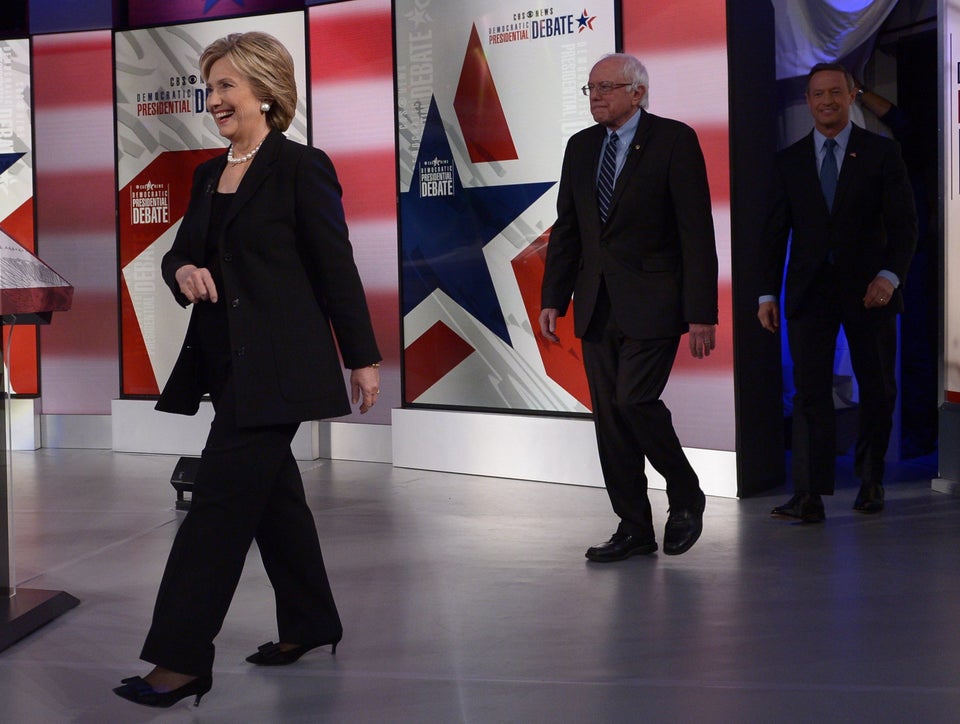 Scenes From Democratic Debate No. 2
Popular in the Community