After mounting pressure from party officials, Democratic National Committee chair Debbie Wasserman Schultz announced her resignation on Sunday, sending the party into turmoil ahead of its convention this week.
In a statement, the Florida congresswoman said that she will step down immediately after the convention.
"I know that electing Hillary Clinton as our next president is critical for America's future. I look forward to serving as a surrogate for her campaign in Florida and across the country to ensure her victory," she said. "Going forward, the best way for me to accomplish those goals is to step down as Party Chair at the end of this convention."
Donna Brazile, the DNC's vice chair, will serve as interim chair through the election, the DNC communications director announced.
The final push to derail her came from an email leak last week, which revealed that DNC staffers actively tried to obstruct Sanders' primary campaign against eventual nominee Hillary Clinton. In response to the leak, party officials announced that Wasserman Schultz would play a minimal role in this week's Democratic National Convention in Philadelphia. However, according to her statement, she will address and chair the convention.
Wasserman Schultz's exit sends the party into a state of uncertainty. After the bruising and contentious primary battle between Clinton and Sanders, the party tried to put on a united front for the convention and general election, including granting concessions to Sanders' campaign. Clinton also adopted some parts of his progressive policy platform to attempt to woo his supporters, and Sanders put aside his differences and endorsed her.
President Barack Obama expressed gratitude for her work in a statement.
"For the last eight years, Chairwoman Debbie Wasserman Schultz has had my back," he wrote.
"Her leadership of the DNC has meant that we had someone who brought Democrats together not just for my re-election campaign, but for accomplishing the shared goals we have had for our country," he continued. "Her critical role in supporting our economic recovery, our fights for social and civil justice and providing health care for all Americans will be a hallmark of her tenure as Party Chair. Her fundraising and organizing skills were matched only by her passion, her commitment and her warmth."
Clinton also responded in a statement thanking her "longtime friend" for her service. She also announced that Wasserman Schultz would serve as her campaign's honorary chair.
Throughout the primaries, Wasserman Schultz struggled to defend allegations that the party actively favored Clinton over Sanders and that her ties to Clinton prevented her from being impartial in the race. In particular, the Vermont senator and his supporters accused her and other party officials of rigging the primary rules from delegate procedures to the party's debate schedule, which included several debates on weekends, when fewer voters were likely to watch.
"It goes without saying the function of the DNC is to represent all of the candidates to be fair and even-minded," Sanders said on Sunday. "There's no question to my mind, and I think no question to any objective observer's mind, that the DNC was supporting Hillary Clinton and was at opposition to our campaign."
But, in a sign of possible unity, he said that the revelations did not change his endorsement of Clinton and again vowed to help her defeat GOP nominee Donald Trump.
This article has been updated to include statements from Obama and Clinton.
Support HuffPost
The Stakes Have Never Been Higher
Before You Go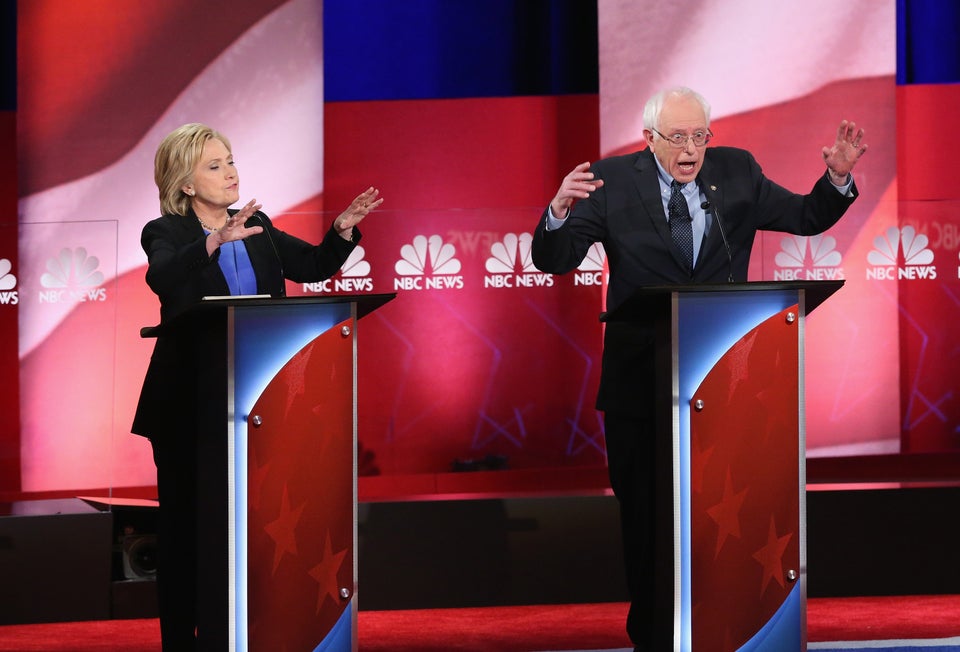 Bernie Sanders And Hillary Clinton Face Off
Popular in the Community