 CHARLOTTE, N.C. -- Rep. Debbie Wasserman Schultz (Fla.) described her struggles with breast cancer in her convention remarks on Thursday, saying her story shows just how "personal" it is for her and millions of others when Republican presidential candidate Mitt Romney talks about gutting Obamacare.
Wasserman Schultz, who is also the DNC chairwoman, choked up as she said she was diagnosed with breast cancer in 2007. Just before the 2008 Democratic convention, she had her first of seven surgeries that year, a scary process she said many women can relate to.
"I know what it's like to sit in that waiting room wondering how many more anniversaries you'll get with your husband. How many more birthdays you'll celebrate with your kids," she said. "I don't care how strong a woman you are, that moment is terrifying."
She then took aim at Romney for vowing to repeal Obamacare, saying it would mean cancer survivors and others with a pre-existing conditions would no longer have access to the same affordable care they have as a result of health care reform. And that prospect, she said, isn't about politics, but about people.
"When Governor Romney says he would repeal Obamacare and put insurance companies back in charge of a woman's health, that's personal," Wasserman Schultz said, her voice rising. "When he tries to take us back to the days when insurers could charge us more just for being a woman or deny coverage to breast cancer survivors like me, that's personal. When he tries to take away a woman's control over decisions that affect her health and reproductive choices and family, that's personal."
Before You Go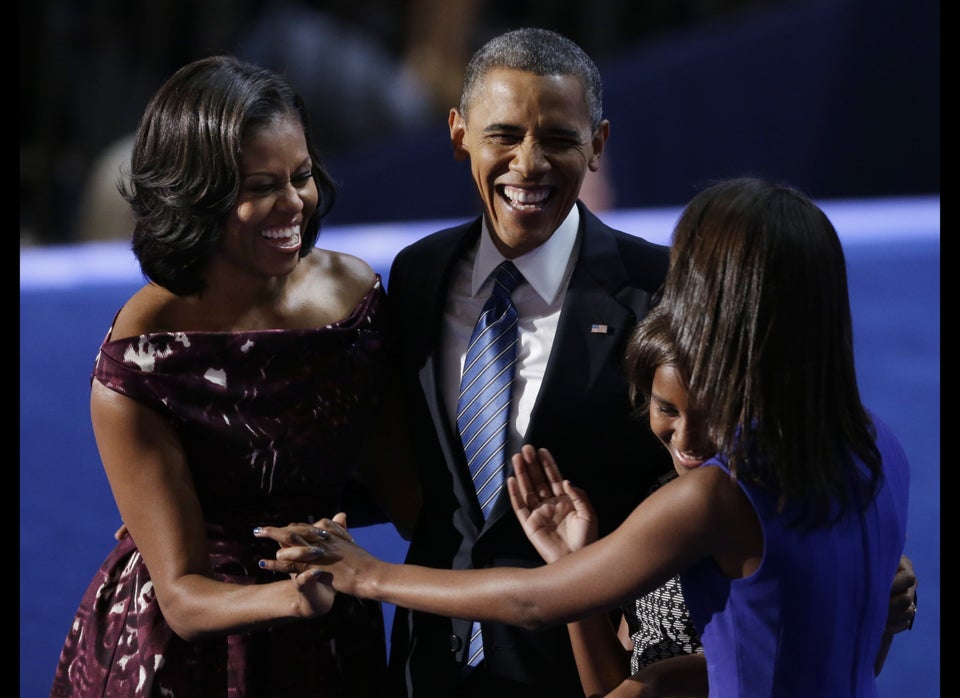 Obama Rocks Democratic Convention
Popular in the Community