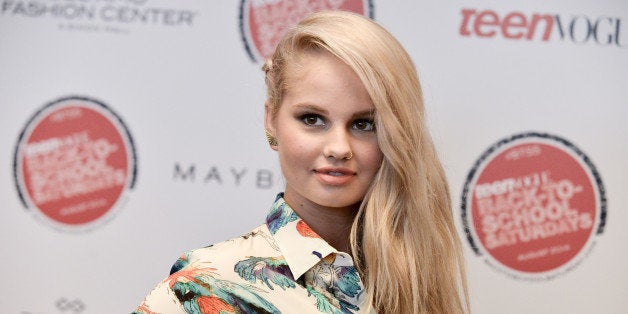 After ending a seven-year contract with Disney, Debby Ryan is taking on a new project to show women that there is a way out of abusive relationships. She knows this because she went through it herself.
Debby has teamed up with Mary Kay and Love Is Respect for their Don't Look Away campaign to help teens and young adults learn about dating violence and signs of physical, emotional and verbal abuse. The "Jessie" actress also admitted to only recently thinking about digital abuse and the effects of it.
"People that demand your password and always look over your shoulder, ask who you're texting and grab your phone and let themselves in -- that's not OK," she told Teen Vogue.
Head over to Teen Vogue to read the full interview.
Debby's choice to spread awareness about abusive relationships stems from an experience she had with someone who thought he was her best friend. Though their relationship wasn't romantic, they did maintain a professional relationship where Debby says he emotionally manipulated her. Things even became physical when he showed up at a meet-and-greet across the country.
"I hadn't talked to him in a month. I told him to leave my life. So he threw a phone at me, and it shattered to pieces, and he was screaming, punching the wall and cussing me out. Then he started bawling and said he's sorry and loves me. And then grab[bed] me by the wrist and pull[ed] me in a bathroom and lock[ed] the door."
Luckily, Debby had friends to help her get out of this relationship, and she wants other women to know there is help out there for them. By simply texting "loveis" to 22522, women can get access to a peer advocate who can answer questions and give advice.
Debby knows what it's like being in an abusive relationship. She also knows what it's like to get out of one. By opening up about her past, she's helping others learn how they can do it, too.
Need help? Call the National Domestic Violence Hotline at 1-800-799-7233 or visit www.thehotline.org.
Calling all HuffPost superfans!
Sign up for membership to become a founding member and help shape HuffPost's next chapter
BEFORE YOU GO
PHOTO GALLERY
Debby Ryan Photos