We don't even live in England, and yet Debenhams is winning us over again and again with its body positive vibe.
Today, the department store unveiled its revamped flagship location on Oxford Street in London with a gaggle of fresh-faced models of all shapes and sizes sporting lingerie, grinning and bearing the bitter cold weather for an outdoor photo shoot.
The redesigned Debenhams flagship will have an entire floor devoted to lingerie, stocking brands such as Reger by Janet Reger, Gorgeous, Wonderbra, Triumph, Princesse TamTam and Curvy Kate. (It's about time, too: Debenhams recently won UK's Favourite Lingerie Retailer of the Year award.)
But the best part is that the store will also feature Debenhams' new plus-size mannequins, making it the first high street retailer to permanently include mannequins above the UK size 10 (US size 6). The more realistic dress forms will be mixed in with the "straight size" ones, many of them showcasing bras and underwear in the new lingerie department.
So it was only appropriate to have a diverse crew of models posing in lingerie outside the store today. As much as we're shivering for the women modeling in those frigid temps, we have to give Debenhams credit for actually putting its money (and models) where its mouth is.
Who says all the gorgeous girls are size zero?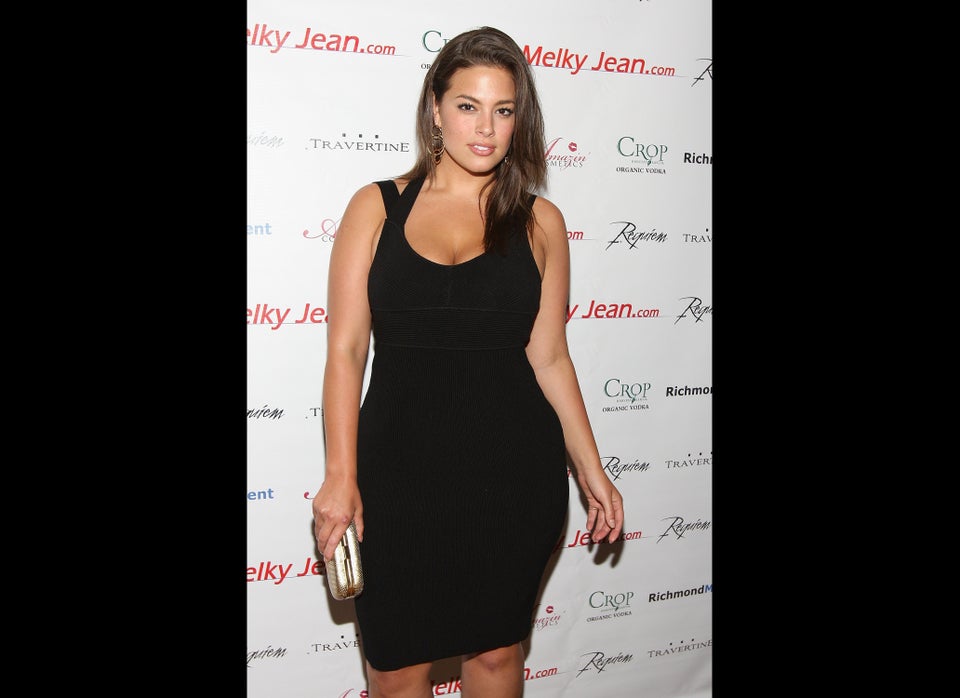 Curvy Models