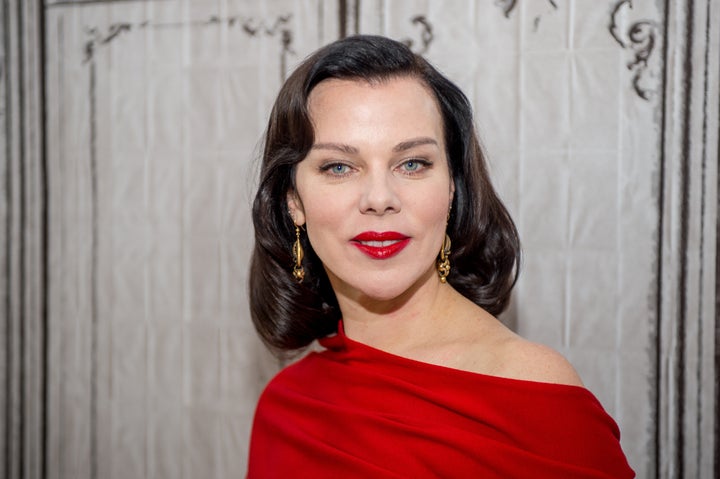 "I've been surrounded by 'the life' my whole life," acclaimed actress Debi Mazar told me in an interview on SiriusXM Progress. By "the life," she meant queer life, as she discussed her role in Darren Star's TV Land hit, "Younger," playing a lesbian artist who lives in Brooklyn. And she highlighted "the life" when she talked about her longtime friendship with Madonna, who, of course, has been a gay icon since the '80s.
"I've played lesbian and transgender [roles],"Mazar said while discussing her character Maggie in "Younger," which also stars Sutton Foster and Hillary Duff and returned for a second season last month. "Playing a lesbian is like playing a straight person. Who you make love to or who you have an affair with is really irrelevant -- whether you have a penis or a vagina or boobs or pecs, whatever. It is what it is."
And her husband, celebrity cook Gabriele Corcos, with whom Mazar has co-hosted several cooking shows on The Food Network and The Cooking Channel, including the upcoming "Extra Virgin, Americana" (due in March), couldn't be happier that Mazar is playing a lesbian on TV.
"He prefers that I'm not making out with guys on a regular basis," she explained, laughing. "So he gets to see me make out with cute girls, and he's like, 'Yeah!'… [Last week's episode] opened with me having sex. It was post-coital actually. I was like, 'Oh my God! Oh my God!'' My husband was like, 'Yeah!' I get so awkward watching myself."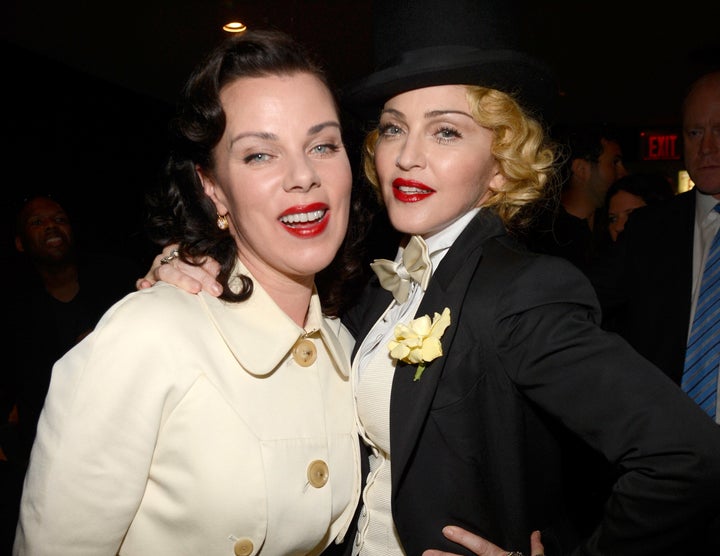 Mazar, who also starred in HBO's "Entourage," and whose breakout film was Martin Scorsese's legendary "Goodfellas," famously got her start appearing in (and doing make-up for) Madonna's early videos in the '80s.
"I think Madonna has a big platform," she said. "At the end of the day, she has a huge platform to say what she wants. I remember for us, as young girls, we were faced with the crisis of AIDS in the '80s and a lot of our friends started dropping, HIV turned into AIDS, we lost so many people. So we were able to get out there, you know, having a fan base, and being able to advocate, you know condom use, safe sex."
She then added, "[Madonna] was able to advocate feminism and strength and freedom -- push freedom of speech, push people's buttons...There was that raw sexuality. The acceptance of a lot of the gay genre, of homoerotic imagery, Tom of Finland... She was inspired."
PHOTO GALLERY
Ranking Madonna's Singles
Calling all HuffPost superfans!
Sign up for membership to become a founding member and help shape HuffPost's next chapter