From the time Debi Thomas was a young girl, she wanted to grow up to become two things: a renowned figure skater and a practicing physician. She did both.
In the 1980s, Thomas captured the world's attention from the moment she got onto the ice. While studying for her engineering degree at Stanford University, Thomas won both the U.S. and World Championships. She soon set her sights on Olympic gold. Though her stumbles at the 1988 Olympics in Calgary cost her first place, Thomas took home the bronze and became the first African-American athlete to medal at any Winter Olympics. Then, after a successful figure skating career, Thomas went on to fulfill her second dream. She became a board-certified orthopedic surgeon, eventually opening up her own private practice in Richlands, Virginia.
Today, however, Thomas' successes seem worlds away.
In between the Olympics and the World Championships, Thomas got married, but says the relationship crumbled after just three years because her husband felt lost in the midst of her popularity. As with her professional stumbles at the Winter Games, Thomas considered this personal stumble to be a failure. Then, more failures: As a physician, Thomas says her high expectations led her to go head-to-head with colleagues, and she was let go from two jobs. Though she had never really wanted to open up her own practice, she did. That's when another divorce led Thomas to lose her nest egg, she says, and she soon had to close her private practice after two years.
Thomas is currently broke, jobless, twice-divorced and living in a bug-infested mobile home in a trailer park with her fiancé and his two sons. She even lost custody of her own 13-year-old boy, and her fiancé struggles to control both his alcohol use and his anger. Thomas knows it's time to turn her life around, so she asks life coach Iyanla Vanzant to help her face some harsh truths on a path toward healing.
Because Thomas' own trailer is so disorderly and infested with bed bugs, she and Iyanla meet in Iyanla's RV to have a frank conversation about how Thomas' life dissolved into its current state.
"You got to a point where you couldn't afford to do anything other than live in a trailer. Is that what I'm hearing you say?" Iyanla asks.
"Yeah, I guess that's about right," Thomas admits.
Iyanla asks the 48-year-old how it makes her feel to live in a trailer. Thomas' answer shocks her.
"[I feel] frustrated," Thomas says.
"Frustrated?" Iyanla repeats. "Not sad, not angry, not ashamed?"
"Not guilty that you've got a man, two kids and a bedbug infestation in a trailer?" Iyanla continues. "Frustration is what you feel? Nothing else?"
Thomas shakes her head, and Iyanla gets ready to share the harsh truth she believes Thomas needs to hear.
"This is what I know: You're living in a trailer in the Appalachian Mountains and your son ain't with you!" Iyanla shouts. "You're raising somebody else's children! So, you can tell me whatever you want to tell me. Telling yourself the truth is important."
Iyanla's work with Debi Thomas airs on this weekend's finale of "Iyanla: Fix My Life," on Saturday, Nov. 7, at 9 p.m. ET on OWN.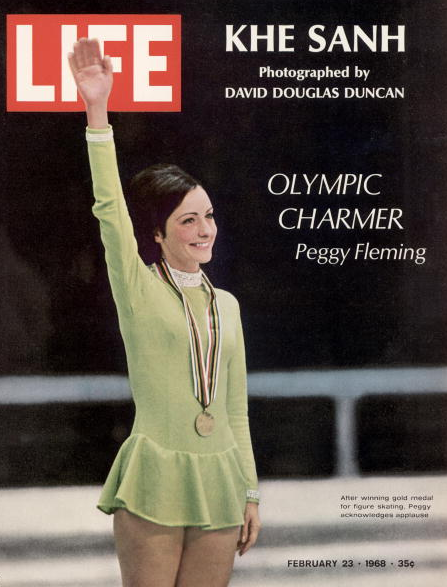 8 Figure Skating Stars We LOVED, Then And Now
Related
Popular in the Community