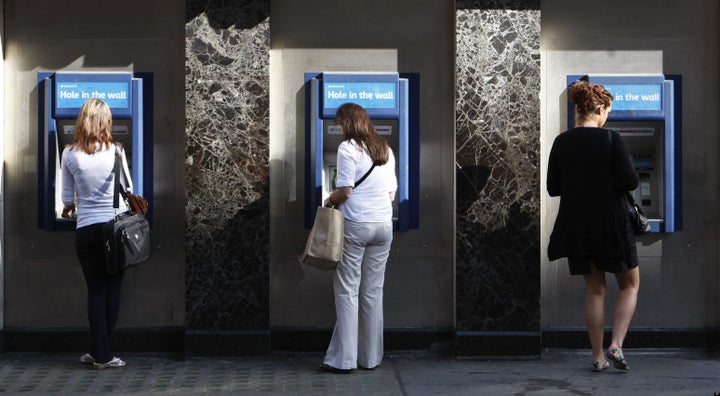 Americans without bank accounts may soon be able to carry debit cards.
The Treasury Department is rolling out a new program to let people collect tax refunds on government-issued debit cards, rather than via checks sent in the mail, the government announced Tuesday. By allowing consumers to collect their refunds electronically, the new program would prevent Americans from leaning on expensive check-cashing services to access their tax refunds.
But more significant, advocates say, is that it would let people who don't have bank accounts use a debit card.
"It brings people into the modern banking system," said Lauren Saunders, an attorney at the National Consumer Law Center, in Washington. "It can give them access to the world of electronic card payments."
The cards will function as prepaid debit cards, which fill when the government issues a tax refund, according to the Treasury announcement. But unlike some bank account-linked debit cards, Saunders said, they won't carry an overdraft fee if a consumer runs through the amount on the card.
There are caveats, however. When consumers want to withdraw cash, they'll have to use one of 15,000 designated ATMs nationwide. Like with conventional debit cards, using the Treasury card at an ATM outside the network comes with a fee from the hosting bank. But, according to Saunders, the Treasury card comes with an additional penalty -- $2.50.
"That can add up," Saunders said.
Conventional debit cards may soon become less attractive to consumers, as banks cook up new fees to maintain profits in response to last year's financial regulation. Bank of America has estimated that new laws could cut its debit card revenue by 80 percent.
Treasury has contracted with Provo, Utah-based Bonneville Bank to issue the Visa-branded cards.
REAL LIFE. REAL NEWS. REAL VOICES.
Help us tell more of the stories that matter from voices that too often remain unheard.