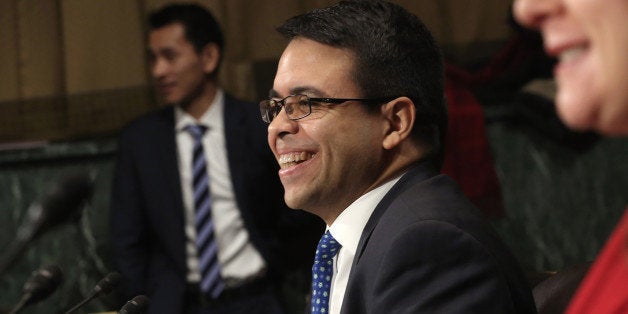 WASHINGTON -- President Barack Obama's former nominee to head the Justice Department's Civil Rights Division said Monday that he hopes young lawyers won't stop getting involved in important civil rights cases, even though the Senate refused to confirm him due to his representation of a controversial client.
Debo Adegbile came under attack by conservatives after he was nominated to become assistant attorney general of the Civil Rights Division because he was at the NAACP Legal Defense Fund when the organization represented Mumia Abu-Jamal, who had been convicted of murdering a Philadelphia police officer. Abu-Jamal avoided the death penalty because the trial judge gave the jurors confusing instructions that a federal appeals court found violated the Constitution.
In an interview with The Huffington Post, Adegbile said he stands by his actions in the Abu-Jamal case. He revealed that he found out only "moments" before the Senate vote that his nomination might be in trouble and said the Obama administration never expected his work on the Abu-Jamal case to dominate the discussion about his nomination.
"I think if you look into it, it would be a rare situation in which somebody was blocked from public service for having successfully vindicated the Constitution of the United States," Adegbile said.
"In our system, you get counsel, you make your case to the court, and then the court rules and we agree as a society, as a civilized society, to abide by that rule of law. Therefore I don't think that there was a lot of focus in my participation in that defense as being disqualifying in any way," Adegbile said of the vetting process before his nomination.
"From my perspective, civil rights in our nation have been contested since the beginning of time, and I guess my vote suggests that they're fairly hotly contested today, amongst other events that are unfolding across the country. So I was not surprised that there would be some opposition," he said.
"The chips fell where they did. Whether it's politics or something else is better for other people to assess," he continued. "What I have come to focus on is that in life and as a professional, the principles for which you stand are more important than the office that you hold. I'm very proud to have worked to vindicate the principles of the constitution, and I hope to continue to have those opportunities in the future."
Adegbile, who will focus his practice in WilmerHale's Litigation/Controversy Department, said he "immediately began to consider" his alternatives after the vote in March. He said he had previously collaborated with WilmerHale when he was at the NAACP Legal Defense Fund and that several friends and colleagues have worked there.
"Once the events of March unfolded, I started to think about what I may want to do next. Though I did enjoy my service to Sen. Leahy on the Judiciary Committee, my family is in New York and I wanted to find a way to have a law practice that was going to continue to be as interesting as my past had been, but also it was important for me to be back in New York and Wilmer was at the top of the list," Adegbile told The Huffington Post.
His message for young lawyers would be for them to work on cases that are important to them and not to get discouraged by what happened to his nomination.
"I was considered to be AAG for Civil Rights because of the work that I've done in my life, and not in spite of it. Every young lawyer should engage in those cases and matters that are important to them, and let the chips fall," Adegbile said. "The nation will be better for it."
Before You Go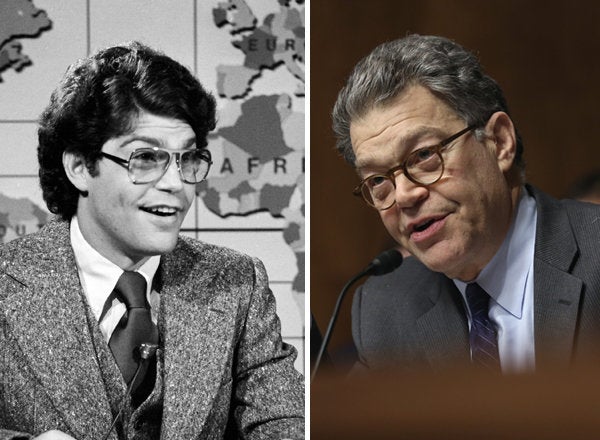 Politicians Then And Now
Popular in the Community