 WASHINGTON -- The Senate on Wednesday blocked the confirmation of Debo Adegbile, the former head of the NAACP Legal Defense Fund, to lead the Justice Department's Civil Rights Division.
Seven Democrats sided with all the Republicans in voting against the procedural motion to advance Adegbile's nomination. The Democrats voting no were Sens. Heidi Heitkamp (N.D.), Joe Manchin (W.Va.), Mark Pryor (Ark.), John Walsh (Mont.), Joe Donnelly (Ind.), Bob Casey (Pa.) and Chris Coons (Del.).
Democrats needed 51 votes to advance Adegbile: The final vote was 47-52. Vice President Joe Biden came to the Capitol for the vote in case of a tie, but the Senate never got that close.
Before the vote, Sen. Patrick Leahy (D-Vt.) and Senate Majority Leader Harry Reid (D-Nev.) attacked their Republican colleagues for opposing Adegbile over his past representation of Mumia Abu-Jamal, who was convicted 30 years ago of murdering a Philadelphia police officer. As legal counsel for the NAACP Legal Defense Fund, Adegbile helped Abu-Jamal get his death sentence overturned.
"The attacks seem very similar to those that were made against Thurgood Marshall," Leahy said, referring to opposition to the future Supreme Court justice's appointment to a federal appeals court in the early 1960s by Sen. James Eastland (D-Miss.), a segregationist. Marshall was also the first head of the NAACP Legal Defense Fund.
But several Democratic senators also spoke against Adegbile's nomination, with Casey leading the way last week. Some of them are in tight reelection campaigns, and at least one, Coons, said the Civil Rights Division needs a leader who will help build a better relationship with the law enforcement community.
Reid said that Adegbile was being used as a "scapegoat for Republicans trying to stop people from voting."
The Justice Department's Civil Rights Division has been without a confirmed leader since former Assistant Attorney General Tom Perez became secretary of labor last year.
President Barack Obama later issued a scathing statement denouncing the Senate's vote.
"The Senate's failure to confirm Debo Adegbile to lead the Civil Rights Division at the Department of Justice is a travesty based on wildly unfair character attacks against a good and qualified public servant," Obama said in a statement. "As a lawyer, Mr. Adgebile has played by the rules. And now, Washington politics have used the rules against him. The fact that his nomination was defeated solely based on his legal representation of a defendant runs contrary to a fundamental principle of our system of justice -- and those who voted against his nomination denied the American people an outstanding public servant."
The story has been updated with comment from President Obama.
Before You Go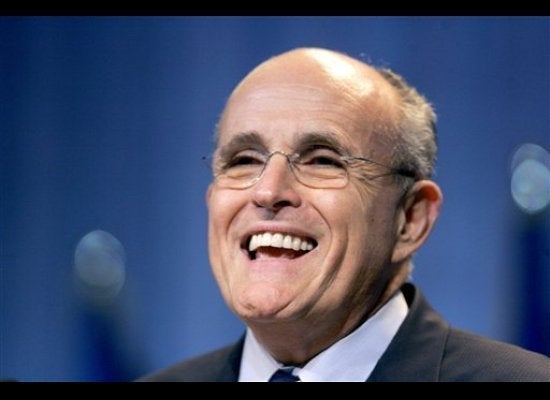 Out-Of-Touch Politicians
Popular in the Community