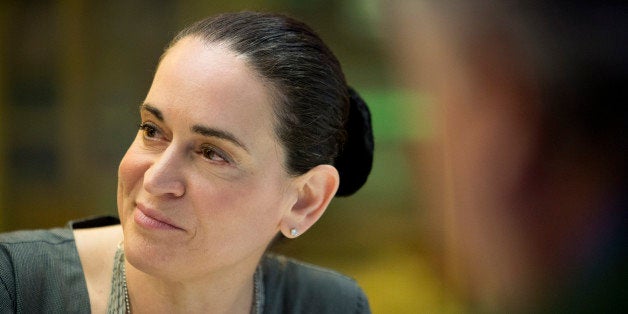 It's tough to be a powerful woman in the spotlight. While you may be higher up than many men and serve in a role previously held by a guy, you've still got at least one thing that separates you: your appearance.
"We are sadly still living in an era in which women's looks are just much more subject to constant appraisal than is the case for men," Debora Spar, president of Barnard College and author of the new book "Wonder Women: Sex, Power, and the Quest for Perfection," told The Huffington Post.
"Hillary Clinton and Sarah Palin and nearly every woman who has run for office wind up having their clothing and their hairstyles receive way more attention than they really should," Spar said.
Spar, a former Harvard Business School professor and mother of three, says she and other women have looked to Hillary as a high-profile example of how to operate under the pressure:
"One thing I think Hillary Clinton learned and we learned with her is that as long as women's clothing and hairstyles and physical appearance are constantly mentioned, is that a smart woman who is in the public eye is going to have to respond the way I think Hillary did, which is kind of wearing the same thing all the time so people stop talking about it."
And the level of scrutiny seems to only be growing, as has been widely noted in the media. "In both politics and the executive suite, [women] face hazier, harder-to-meet style standards than men," noted Christina Binkley in the Wall Street Journal, "According to unwritten rules, their appearance at work should be attractive but not alluring, feminine but not girly, strong but not severe."
And even when women's clothing toes the line perfectly, it still gets talked about more than men's. "In some ways, the female legislator's purse or bag has become one of the most outwardly physical manifestations of the nation's changing deliberative body," wrote the New York Times in an article about Congressional purses last May, a story that critics scorned as sexist. Whether praised or critiqued, what women wear will get noticed more than what men wear.
That attention is probably inevitable, says Spar, but that's no reason for women to change up their style. "Yes, the media may comment on [Christine Lagarde and Hillary Clinton and Angela Merkel]'s clothing or their hair, but they don't let that kind of scrutiny slow them down," she told us.
Spar certainly doesn't. "I think fashion is fun, it's creative, it's enjoyable. I wear high heels all the time -- I like wearing high heels, it's fun and I think different women will find different things. Some women really love jewelry, some women really love hats, and I just say go for it, have fun it," the college president told us.
She added, "If we can just embrace everyone wearing stuff that's fun, that's comfortable, that feels right for their bodies, that's a saner place."
More inspiration from awesome women: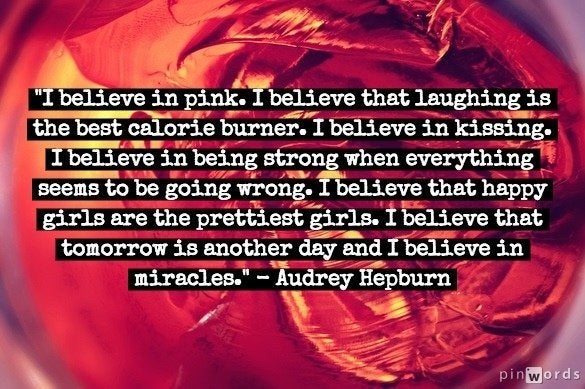 Inspiration From Brilliant Women
Support HuffPost
A No-B.S. Guide To Life
Related
Popular in the Community