In 2008, Deborah and Heath Campbell of Holland Township, NJ made national headlines over a birthday cake. When Deborah told a ShopRite bakery department she wanted her son's name -- Adolf Hitler -- spelled out, her request was denied.
One month later, Adolf and his siblings, JoyceLynn Aryan Nation Campbell and Honszlynn Hinler Jeannie were removed from their home and put into foster care because of alleged abuse and parental incompetence. The Campbells denied any kind of abuse and claimed that the only reason their children were taken was because of their names, NBC 10 reports.
The couple says that a New Jersey court vindicated them of the allegations last month, but has not given custody back to the parents.
"Actually, the judge and DYFS told us that there was no evidence of abuse and that it was the names! They were taken over the children's names," Heath Campbell told NBC 10.
The Campbells picketed outside of child services offices on Tuesday protesting to get their kids back. They told NBC 10 that the state has no right keep Adolf and JoyceLynn away. According to the Campbells, a judge will decide in December if their children can come home.
The slideshow below shows photos of the family over the last 3 years.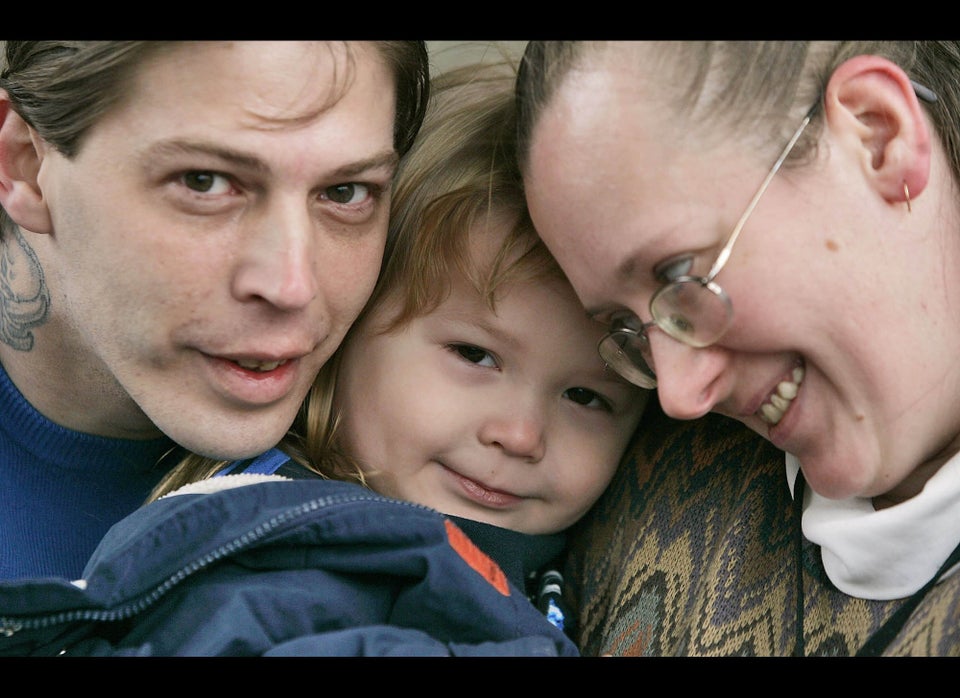 Kids with Nazi-inspired names