A Mississippi teacher is the star of the show at West Harrison High School in Harrison County.
Spanish teacher Deborah Bishop treated her 20 Spanish Honor Society students to a night on the town Wednesday -- dinner at a fancy New Orleans restaurant, limousine pick-up and tickets to the opera, all while dropping off toy donations at the Children's Hospital on the way.
The night was a pricey excursion, costing Bishop $3,000 out of pocket, but was all made possible by a $23,500 prize she won in September on TV game show "Who Wants To Be A Millionaire?"
"I told [show host] Meredith Vieira with tears in my eyes that I wanted to bring my Spanish Honor Society to the opera," Bishop told WLOX. "I'd have plenty of money to pay for it, because I didn't want them to have to worry about it. I wanted to do this for them. Because they're good kids. They work really hard in my class. They're honor students and they should have the best of the best."
But Bishop's generosity doesn't stop there. She's putting more of her winnings into three $500 scholarships to encourage student dedication and philanthropy. She's also planning to donate to charities, and spend a little on shoes. Students told WLOX that they have been excitedly chattering about the outing all week.
"We're all very honored," student Erin Lavey told the station. "It's so nice of her to do it, because most of us have never been to an opera, and we might not get the chance again."
Bishop's story echoes numerous tales of remarkable educators across the country who, sometimes literally, go extra miles for their students.
Boston Public School teacher Liz Byron is embarking on a 155-mile ultramarathon through the Sahara desert to raise $50,000 for 30 new laptops for her students.
Frustrated with the fact that her 42 sixth grade students only have four laptops to share, the 28-year-old Gardner Pilot Academy special education teacher will head to Morocco for the six-day Marathon Des Sables, considered the toughest foot race in the world.
"It may seem like a crazy race, but what we attempt to do every day as teachers is a bigger challenge than trying to run 155 miles in the Sahara," Byron said.
Troubled Chester Upland School District in Pennsylvania made the news in January for choosing to teach for free, after the district revealed that it could no longer afford to pay its employees.
Poster teacher for the initiative, Sara Ferguson, was featured in a Philadelphia Inquirer piece reporting that Chester Upland teachers had resolved to keep working without pay "as long as we are able."
About 80 percent of the students attending Chester Upland schools are on a free and reduced lunch program, and the graduation rate is around 53 percent. Budget cuts have cost the district 40 percent of its teaching staff and 50 percent of its support staff.
Before You Go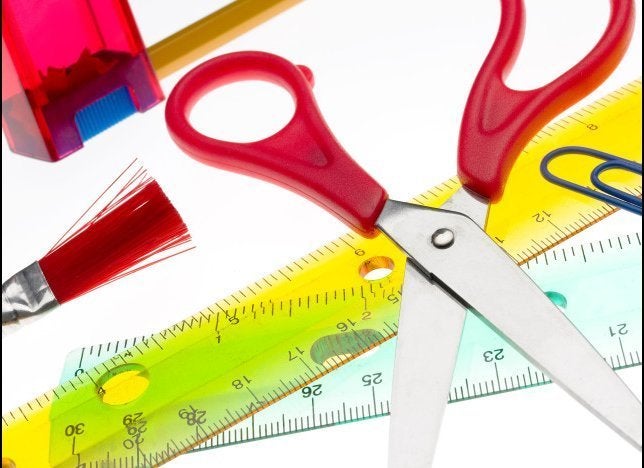 Teacher Spending On Students
Popular in the Community