Deborah Bradley, the mother of missing Kansas City infant Lisa Irwin, has come under a cloud of suspicion, as police accuse her of being uncooperative and her recollection of events leading up to the disappearance seems to change.
None of that appears to surprise Shirley Pfaff, who describes herself as Bradley's former best friend.
"She was my friend at one time and I loved to be around her, but when I [saw] the other side of her and got to know the true Debbie, I couldn't even believe I trusted her with anything," Pfaff told The Huffington Post.
Bradley and Lisa's father, Jeremy Irwin, reported their daughter missing on Oct. 4. Bradley and Irwin said the 10-month-old infant was discovered missing when the father returned home from working a night shift. They suggest she was kidnapped from an unlocked window as the mother and two other boys slept.
The case has garnered national media attention and, Bradley went on NBC's "Today" show on Monday to break a nine-day silence. She admitted she had been drinking "enough to be drunk" on the night of her baby's disappearance and told NBC's Peter Alexander that the last time she saw her daughter was actually at 6:40 p.m. on the night of her disappearance, not 10:30 p.m. as she had originally told police. Bradley has also admitted to failing a police-administered lie detector test.
"They said that I failed when they asked me where she was [and] if I knew where she was," Bradley said.
Pfaff said she was surprised by Baby Lisa's disappearance, but not by the inconsistencies surrounding Bradley's story.
"I am not shocked that her story has changed like the wind," she said. "That's typical Debbie."
Pfaff, who now lives in Erie, Pa., said she met Bradley in 2002 at Ft. Bragg, N.C. They were military wives at the time and lived across the street from each other. The couple's kids played together and they quickly became close friends, she said.
"When the story broke, it was a normal morning in my house," Pfaff added. "I got up, put on a pot of coffee and turned on 'Good Morning America' like usual and I ... heard 'Deborah Bradley.' I immediately thought, 'This can't be the Debbie I know.' It just seemed unreal until I walked back into the living room after hearing her voice. I just about collapsed. It just made me sick because I just wouldn't put this girl Debbie past anything crazy."
Despite clearing nearly 700 tips and leads in Baby Lisa's disappearance, investigators say they have no suspects in the case. Nevertheless, Bradley has said she expects to be arrested, but told NBC News she hoped that would not happen.
"I had absolutely nothing to do with it," she said. "It's a waste of time, money, energy and focus and people should be looking for [Lisa]."
SEE PHOTOS: (Articles Continues Below)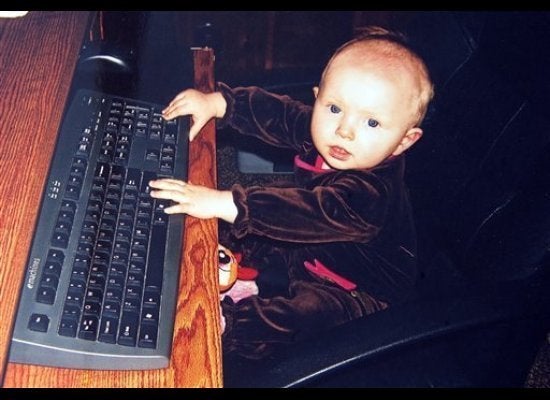 While authorities have declined to discuss many aspects of the case, they did spend a significant amount of time conducting an aggressive search of Bradley and Irwin's house.
"We were out at the house on a search warrant for a very long time yesterday and into early this morning," Kansas City police spokesman Capt. Steve Young told The Huffington Post.
Police, with assistance from the FBI, were seen digging in the backyard of the residence and they hauled off several bags of items.
"Some things were taken from the home but I can't go into detail on what was taken or what was learned or not learned from the search yet," Young said. "Should we learn something from this search that we think would benefit the case by making public, we will definitely be all over that."
Authorities had conducted previous searches of the home, as well as nearby wooded areas and a landfill.
The parents' attorney, Joe Tacopina, said he would contact The Huffington Post "as soon as possible" today; however, no call was received.
Although the parents' level of cooperation with authorities remains in question, they have participated in a rash of recent TV interviews. According to Pfaff, Bradley often wants to be the center of attention. She also said her former friend has a dark side. She can be a con artist and is able to turn on fake tears. It is that side of her, Pfaff said, that destroyed their friendship.
"I was friends with Debbie for some time [and] then the 'friend' I once grew fond of became a 'problem' I had to deal with on a daily basis," she said.
Pfaff said she was happy when the military transferred her husband.
"Me and my ex-husband got orders to be stationed overseas in Europe shortly after mine and Debbie's friendship diminished," she said. "So I thought of that as a new clean slate for us, without all the drama Debbie created with and around us."
Pfaff would not elaborate on the exact problems she had with Bradley, but insisted she is not a "Debbie-basher."
"My intentions of speaking with the media [are] to shed some light on the Debbie I once knew, both good and bad," she said.
Contacted by The Huffington Post today, Baby Lisa's aunt, Ashley Irwin, indicated the family believes the infant is alive and is still with her abductor.
"We have no evidence, no leads and no idea where she is," Irwin said. "We need everyone's help to keep an eye out for her and bring her home as she could be anywhere. There is a $100,000 reward for her safe return. The offer of dropping her off somewhere safe, no questions asked, is still applicable."
Irwin declined to discuss the case further. "If you want any more details you'll have to ask their attorney," she said.
Pfaff said she has followed the case in the news and is "completely shocked" that some people have been "actually vouching, claiming [Bradley] could never have done anything to baby Lisa."
She added: "I pray every night that the baby is found. For better or for worse, I just pray for her return and hope justice will be served for whoever has done anything with or to the innocent baby girl."
Support HuffPost
The Stakes Have Never Been Higher
Related
Popular in the Community