The family of a deceased diabetic inmate who did not receive medical care even though, witnesses said, she was moaning in pain, received a multimillion dollar settlement on Tuesday.
The Maricopa County, Ariz. Board of Supervisors voted to approve a $3.25 million settlement in the jail death case of Deborah Braillard who died in January 2005, according to ABC15.
Maricopa County Sheriff Joe Arpaio told reporters he had hoped the case would have gone to trial, but his attorney, Dan Struck, told ABC 15 that it made sense to "resolve it now."
The station previously pieced together a timeline of events that showed Braillard was not given medical care even though she was crying out for help, vomiting repeatedly, defecating on herself and having multiple seizures over the course of several days in jail, according to fellow inmates and guards. She was originally arrested for minor drug possession charges by Phoenix Police.
Board member Mary Rose Wilcox told MyFox Phoenix she hopes the settlement spurs the county to reform its jails.
"Nobody should ever come into our jail and be treated in a manner that could cause a death," Wilcox said. "We need to make sure that in this settlement we learn a lesson."
The lawsuit alleged that detention officers and health workers within the jail system knew of Braillard's condition but did nothing to treat her, according to the AP.
Braillard was insulin-dependent, but she received no insulin and was not given a diabetic diet.
The lawsuit said Braillard was found face-down and non-responsive in her cell. She was eventually taken to a hospita, but still suffered from pneumonia and kidney failure and ultimately became septic. She died 18 days after being taken to the hospital.
Lawyers for the county countered that Braillard never told jail employees that she was diabetic, and they claimed that Braillard's daughter told an employee that Braillard was deliberately hiding her condition in an attempt to get out of jail.
The Maricopa County Sheriff's Department has had to shell out millions of dollars in response to jail-related lawsuits since Arpaio took over. The county has paid out $24 million in such claims since Arpaio took charge in 1993, according to the AP.
Before You Go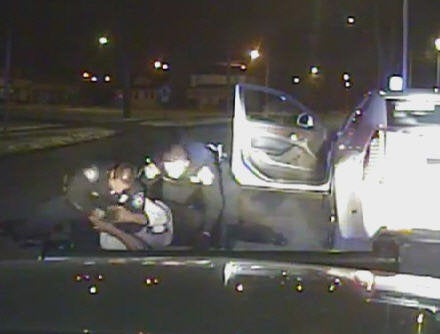 Police Brutality Incidents
Popular in the Community