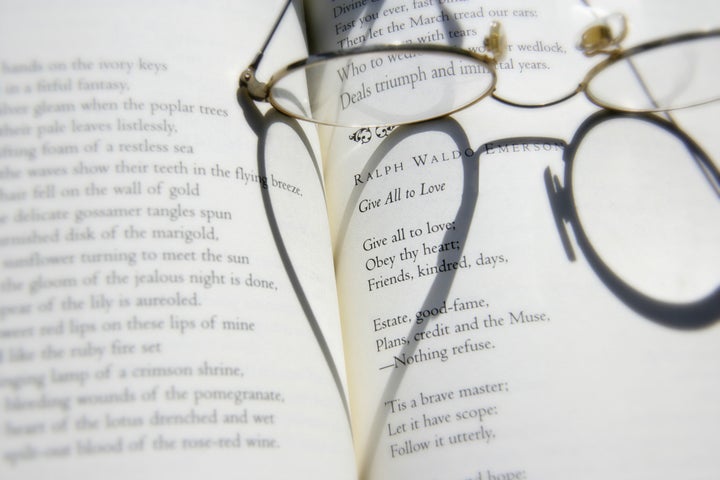 Unorthodox recounts Deborah Feldman's exodus from Hasidic Williamsburg -- a world both familiar and alien to secular readers -- and her pilgrimage to Manhattan and Sarah Lawrence College. Although the media portrays Feldman as an anomaly, she uses archetypes to create a real-life fairy tale familiar to any Sarah Lawrence student who has asked to bum a cigarette outside of the library, or had to explain to their Facebook friends that they aren't gay. (Yes, Feldman describes bumming a cigarette in the book! Yes, when she tells her mom she's attending Sarah Lawrence, her mom asks if she's gay!)
Many of these archetypes echo Roald Dahl's Matilda. As Matilda's parents preferred their daughter watch television than attend school, Feldman's Buddy and Zeidy, her grandparents, enrolled her in a Hasidic school that chastised readers and glorified husband-seekers. Feldman quotes Matilda to express how she felt in Williamsburg: "Matilda longed for her parents to be good and loving and understandable and honorable and intelligent. The fact that they were none of these things was something she had to put up with." Her book succeeds because she never vilifies her elders; she laments that they could never give her, or themselves, more.
Feldman's acknowledgements paint Sarah Lawrence as the teacher that gave her the love and acceptance Williamsburg withheld. In Bronxville, she finds her Ms. Penny. She writes, "My gratitude to Sarah Lawrence, the institution that gave me my first opportunity to make something of myself, is indescribable."
The expensive price and under-publicized financial aid obscures Sarah Lawrence's status as one of the first colleges to cater to minors and perceive students as individuals. By catering, I don't mean instructing women to teach children the alphabet -- I mean that each person isn't the same, that each individual has different goals and dreams that can't be lumped into standard curriculums and multiple choice tests. I mean that women like Feldman's bubbie deserve to voice their experiences, regardless if a bunch of white men prefer if female Holocaust victims bake matzav. Sarah Lawrence has always given a voice to the silenced. And I don't mean a "freedom writers" voice; I mean a loud, confident, I-will-succeed-no-matter-what-the-fuck-your-privileged-ass-tells-me-because-I-deserve-everything-you-have voice.
You might be white. You might be rich. You've probably never experienced the restrictions Feldman endured as a Hasidic woman, but as she writes, "Besides the obvious things, like bigger homes and nicer clothes, in many ways these women feel as trapped as I do. We have all come to Sarah Lawrence for the same reason, to find a way out to something more satisfying."
I've never gone to temple, but I grew up as a white first-generation American in Miami: a city where you either open a luxury business or become a coke whore. Although I attended a private school that taught me to follow the acceptance letter from the school that rejected the most applicants, I followed my intuition, like Feldman, and went to Sarah Lawrence.
My first year, I told Julie Abraham I knew nothing about gay culture and felt like I had no culture. At Vassar or another more mainstream liberal arts school, I would have been stuck in English 1; at Sarah Lawrence Julie fought with my don to change my schedule so I could be in queer literature course and learn what I need to learn. In Unorthodox, a poetry teacher named James teaches Feldman that she is intelligent and capable of reading poetry. The professor knows about Hasidic culture and recommends she read Yiddish poets for conference, as her classmates explore their own poetic interests.
Core classes create much needed clones, like doctors; conferences create individuals. In the last three months the New York Times has written about two recent conference system products: Feldman, the first writer to detail an escape from a Hasidic community, and Alexander Dimitrov, an alum who founded a groundbreaking poetry salon, becoming one of America's most important young poets. Like Feldman, his writing aims to return danger and glamour to books, as other programs' alums crank out timid couplets aimed to please the elite instead of his or her individual soul.
Last week on The View, Barbara Walters asked Feldman about her education, or as Walters called it, "the thing we have in common." Feldman explained that on her first day she spotted the Barbara Walters Gallery in Heimbold. She asked a student who Walters was. Shocked that she wouldn't know who the first major female broadcast journalist was, the student brought Feldman to the library computer lab and showed her YouTube clips from Walters's career. Watching the videos, Feldman decided that if women like Barbara Walters -- who grew up in a time where all society repressed women -- could attend Sarah Lawrence and achieve career goals no previous women had achieved, Feldman could write for a living.
A few months ago, my classmate said that Sarah Lawrence was more esteemed during Walters's time, that our acceptance rate and SAT optional status damaged our reputation. This student lamented that her aunt chose between Radcliffe and Sarah Lawrence. "Radcliffe was the female Harvard!" she said. "It was," I said. "It was 'til Harvard turned the school into a glorified women's studies department!" But she continued to complain about our reputation and failed to realize that even if Sarah Lawrence girls once chose between SLC and the "Harvard of women's schools," they were still choosing between schools meant for a lower class: women.
Unlike other women's colleges, we never accepted boys for their dicks or allowed an Ivy League school to buy us, turning us into a glorified women's studies department We've struggled to gain applicants on and off for thirty years, but we never changed our ways. We said 'whatever' when the New York Times called us a gay school in the eighties, scaring applicants away.
It's true; we're now Hampshire's foremother instead of Vassar's queer sibling. That's okay! Ambitious runaways will always flock to Sarah Lawrence. Who else would allow them to trust their intuition? It's our unorthodox ideals that will give them chance, telling them their voice is worthy of the page, turning men and women society disposed into first class citizens with indifferent attitudes and glamorous winter coats. Sarah Lawrence pumps out individuals instead of clones. Wouldn't you rather be the next game changer in the vein of the Barbara Walters/Deborah Feldman archetype than just another everybody else?
Calling all HuffPost superfans!
Sign up for membership to become a founding member and help shape HuffPost's next chapter