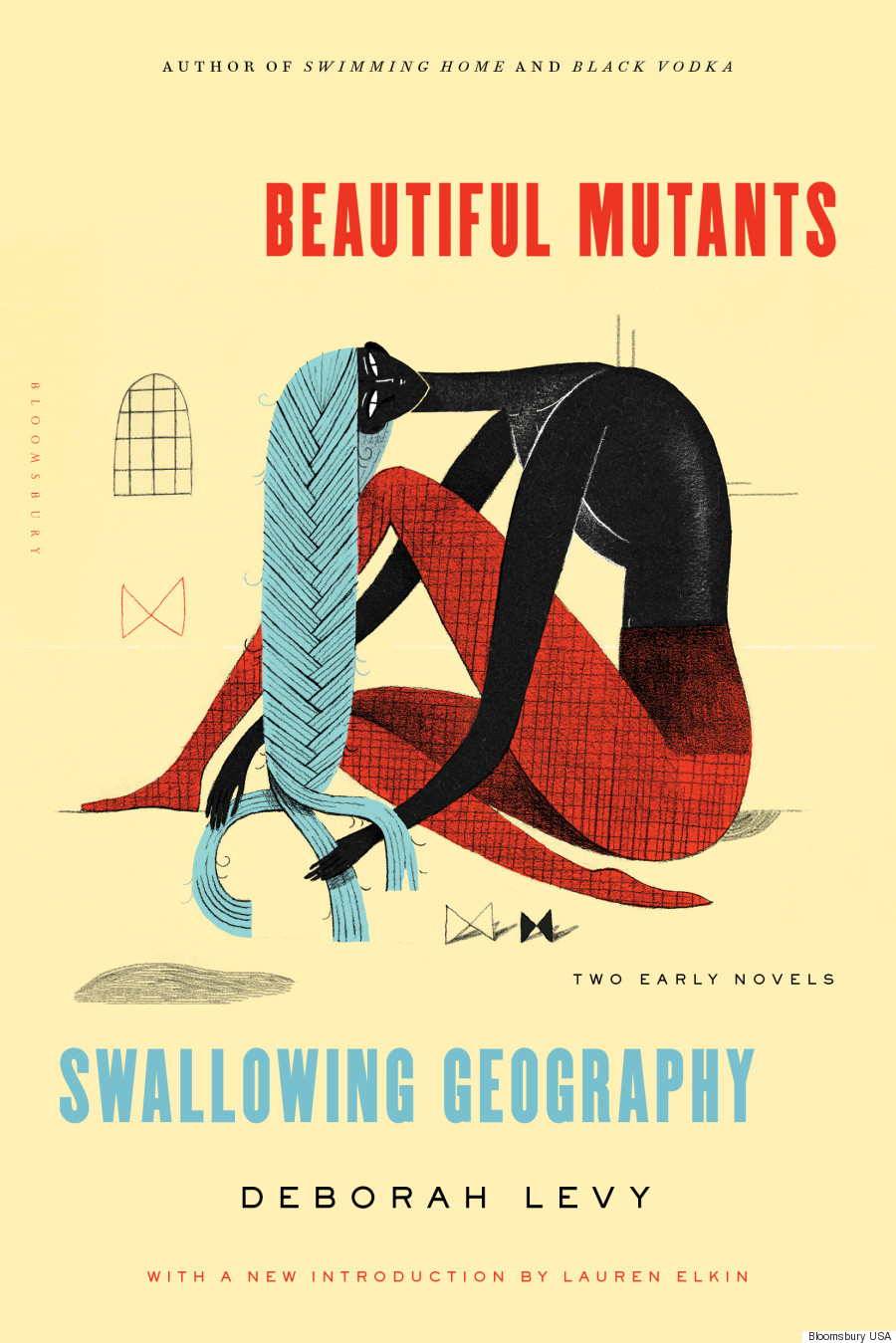 "I need a lot of external stimulation bulleting into my life," Richard Ford said in an interview with The Paris Review. "I'm not talking about exhilaration or thrill, I just want new sounds coming into my ears." He's referring to working on planes, in friends' houses, in hotel rooms -- to constantly being in motion. He's not interior enough, he says, to stay in one place, to sit down, to focus, to plant roots.
Perhaps not coincidentally, Ford's writing is complemented by the way it sounds. More so than the meaning they invoke, Ford chooses words for the feelings they stir up. A long "o" might be soothing; a long "a" is dark and unsettling.
Like Ford, Deborah Levy's writing relies heavily on its sounds. In particular her first two novels, recently republished, are ripe with onomatopoeia. A central character can be heard wailing from dorm hallways; another wears seashells near her ears so she can always hear the ocean. Also like Ford, her novels -- particularly Beautiful Mutants -- is about characters who are uprooted, who spend their days wandering around a whir of foreign stimuli.
Mutants centers on Lapinski, a Russian immigrant who tries to make London her home after the death of her parents. Bequeathed with nothing other than a handkerchief embroidered with her family name, she grows thick skin while navigating the strange sounds of a new city. Her upstairs neighbor is a noisy misogynist; her friend Gemma speaks in shrill, drawn-out platitudes; she bides her time and pays her rent by working in a bustling shop where an array of languages are spoken.
Levy's at her best here when characterizing the colorful, disorienting nature of the immigrant experience. Her later books -- Black Vodka, a short story collection, and Swimming Home, a Booker-nominated novella -- have been lauded for their ability to build tense atmospheres and construct anxiety-inducing moods. So, when Beautiful Mutants showcases her playful use of language, it makes for an immersive, empathy-inducing reading experience.
The abstract nature of Levy's writing is a pleasure; reading Mutants is like listening to a soundtrack for feelings of isolation, longing and confusion. However, in parts, Levy imbues her own political observations in clunky ways she thankfully abandons in her later works. In Mutants, Lapinski's poet-friend, a rambling, self-centered love interest who speaks chiefly in metaphor, has absurd, drawn-out conversations with a zoo animal, weighing the value of capitalism by the virtues of intrinsic motivation.
If this sounds like a forced allegory, that's because it is: the poet's reflections fall short of the metaphor-riddled world of Animal Farm, which seems to've been the goal. These random interludes distract from Levy's otherwise fluid, skillfully crafted scenes, which for the most part immerse the reader in the complex, bustling world of London.
The Bottom Line: Deborah Levy's earlier books are a sonorous, whimsical introduction to the immigrant experience in London.
Who wrote it? Deborah Levy is the author of Swimming Home, the Booker-nominated novella, and a collection of short stories, Black Vodka.
Who will read it? Those interested in lyrical stories, outcast characters, and unconventional plots.
Opening lines: "My mother was the ice-skating champion of Moscow. She danced, glided, whirled on blades of steel, pregnant with me, warm in her womb even though I was on ice."
Notable passage: "There is a war on. Everyone is separated and afraid. It is as if we have been robbed of a language to describe the bewildered brokenness we inhabit. Best to leave and learn another language."
The Bottom Line is a weekly review combining plot description and analysis with fun tidbits about the book.
REAL LIFE. REAL NEWS. REAL VOICES.
Help us tell more of the stories that matter from voices that too often remain unheard.