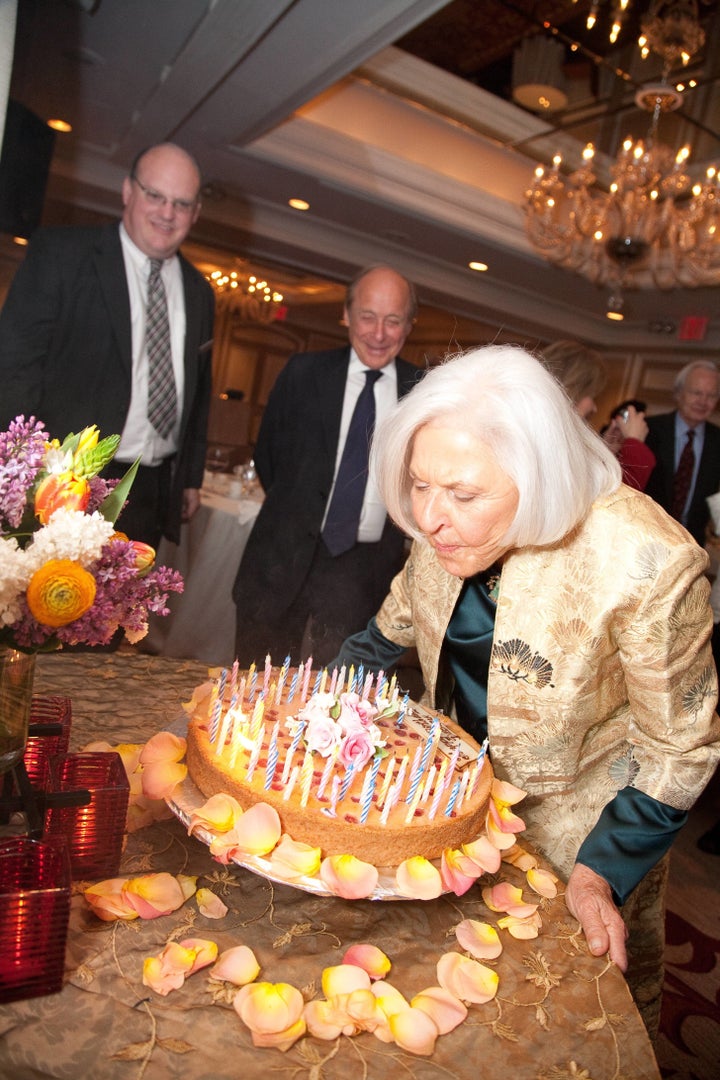 Deborah Szekely looks good for 90. Heck, she looks good for 50 -- and she says she doesn't feel any different now than she did decades ago.

I believe her.
When my wife and I met Deborah for tea in midtown Manhattan last week, we were awed not only by her youthful appearance, but by her high spirits and even higher energy levels. Between sips, she shared the details of some of her current passions, including a nonprofit that aims to get Americans exercising more and a simple yet subversive plan to rehabilitate school lunches (she says tastier, more healthful fare actually costs less than the canned vegetables and mystery meat served up in many districts). Deborah also regaled us with stories of some of the celebs who used to show up at Rancho la Puerta back in the day, including William Holden and Burt Lancaster.

Whew. And my wife and I thought we were busy.

I left the meeting feeling as if Deborah and I had known each other for years. In fact, it was the first time we had ever met. Of course, I've known about Deborah for years. My wife has been to "the Ranch," and many years ago I spent a blissful week at its super-luxe sister spa, the Golden Door. How did I, a freelance writer, come up with the money to spend a week at a retreat known for playing host to wealthy people and captains of industry? I didn't. My visit was gratis, a generous gift from Deborah after she got to know my mother during her own stay at Rancho la Puerta.

What keeps Deborah so dynamic at an age when others have long since relinquished an active life for a rocking chair? Is it genes? Is it the healthful lifestyle of the sort she has recommended to countless clients? Spending time in nature -- or staying away from artificial sweeteners? Could it be plain-old good luck? Deborah has her own theory: "I honestly believe that with every passing year you have to do more (rather than rest on the laurels of your age). Try something new!"

Among the new things she's thinking about now is a climb up Mt. Kuchumaa, the peak that has tested the stamina of so many visitors to the Ranch. "Climbing it has become my symbol of feeling no different at 90 than I did at 60 or 70 or 80. I've done it many times in the past, but it has been a few years since the last trek. It will take forever but I intend to do it slowly and stand on that peak yet again!"
Who would doubt her?

Happy birthday, Deborah!
Calling all HuffPost superfans!
Sign up for membership to become a founding member and help shape HuffPost's next chapter