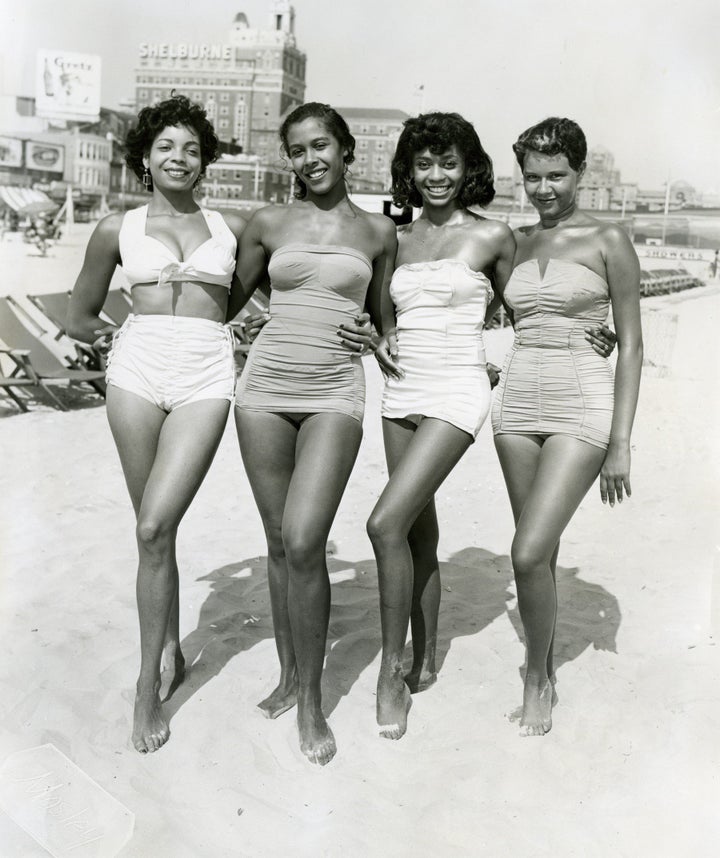 In her remarkable new exhibit at the Fisher Museum of Art at the University of Southern California, photographer and New York University professor Deborah Willis tackles conventional notions of beauty, and explores our relationship as a culture to perceptions of black beauty in America. For "Posing Beauty in African American Culture," Willis culled images from the works of a wide array of acclaimed photographers, including Carrie Mae Weems, James VanDerZee and Cecil Beaton to curate a show in three sections: "Constructing a Pose," "Body and Image" and "Modeling Beauty and Beauty Contests."
When do you first recall feeling beautiful as a black woman?
I grew up in a beauty shop with my mom and her sisters. They always felt and reacted to images of beauty. Therefore, at an early age, I felt comfortable with my own body because of the women in my family.
When did you realize that being black meant a different kind of beauty from the rest of America?
I never felt that being black was different. I always embraced the collective vision of beauty. During the 1960s when the term "Back is Beautiful" became part of the national consciousness I was both amused and thought, "Didn't we all feel this way."
How did the "Posing Beauty" exhibit come about?
It started right after I had breast cancer and lost all of my hair. While going through chemo treatment, I could not understand why the patients were uncomfortable with my bald head. My head was never covered in public or at the hospital -- most of the patients wore hats, scarves or wigs. I was often moved to another room at the request of other patients because I reminded them of cancer. So I decided to research the notion of beauty even while going through a life-threatening disease, and decided to focus on images of black subjects because of the lack of images in books on beauty.

And why is it important?
This project is important because it has opened up a new archive about how to read images of black subjects.

Do you think our collective confidence in regards our aesthetic as a race is better, worse or about the same as it was during the "black is beautiful" era?
I think it has been enhanced over the years because of open discussions on this topic.

In light of what's going on politically -- with many Americans losing faith in Obama -- how can art help foster and/or reflect the hope and community strength of black America?
First you have to assume that I agree that black folks are losing faith in Obama -- I don't believe that is true. Most of the people I know and speak with have not. I believe that art will continue to stimulate a sense of community and hope. Art, in my view, is the voice and collective consciousness of the makers who are reflecting on aspects of society.
Popular in the Community