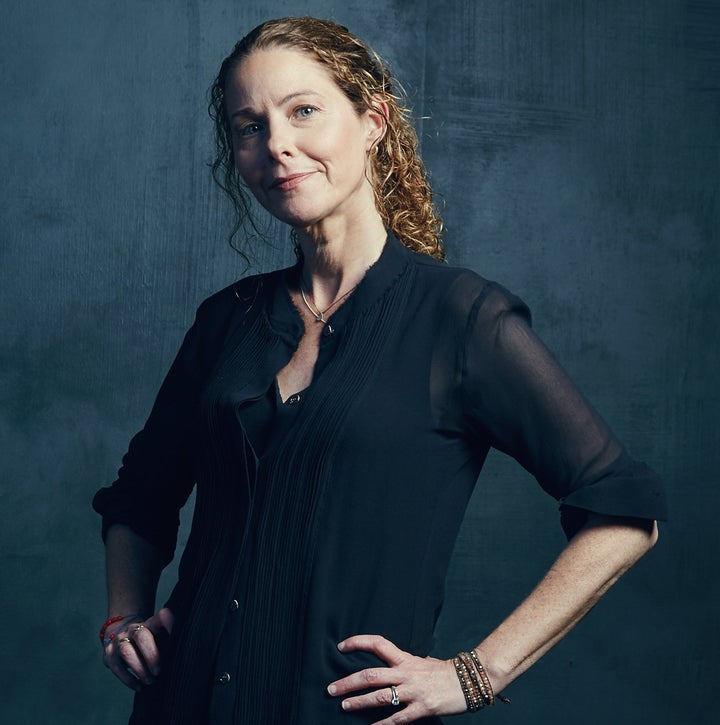 Midway through the surreal indie drama "Before the Sun Explodes," the movie's protagonist -- a stay-at-home dad struggling to repair his marriage and revive his dormant stand-up comedy career -- sees two worlds collide. In one, the alluring younger woman with whom he's reluctantly gone home has fallen asleep in his arms. In the other, he scrolls through iPhone photos of his kids. Remnants of bygone success, the tug-of-war within his present confinements and the possibility of a future escape meld into one disorienting collision. 
As director Debra Eisenstadt sees it, those three threads are like the ghosts in "A Christmas Carol." So, too, is Eisenstadt's career. In one corner lurks the former acting tenure she never truly enjoyed. In another sits her ongoing efforts to rise above the glut of low-budget filmmakers struggling to break through. And in the shimmering distance, the thought of one day writing movies for the likes of Julianne Moore and Halle Berry casts hope for a higher-profile future in Hollywood.
But first, Eisenstadt needs "Before the Sun Explodes," which premiered at South by Southwest earlier this week, to, well, explode. Or at least to find distribution substantial enough to catch the attention of future collaborators.
The "micro-budget" dramedy is Eisenstadt's third feature. Fulfilling an "adolescent" urge to act, Eisenstadt first found work as an understudy in the Off Broadway David Mamet play "Oleanna." At 23, she assumed the main role opposite William H. Macy. The following year, Mamet directed Eisenstadt and Macy in a 1994 film adaptation of the production. (Rolling Stone called her performance "stunning.") But as the '90s roared forward, Eisenstadt became disenchanted with acting -- with the attention it required her to endure, with the "piece of shit" scripts she frequently encountered, with the enthusiasm she saw in her colleagues but couldn't mirror, and especially with the feeling of being "preyed upon" by agents who insisted she look a certain way.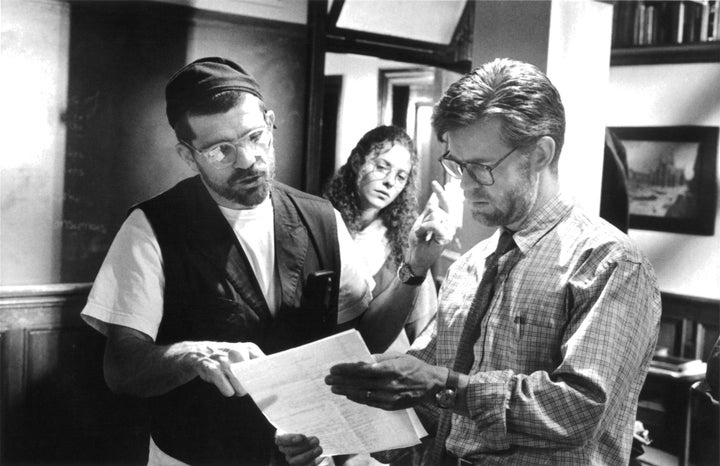 So Eisenstadt, who -- fun fact -- happens to be the granddaughter of the guy who invented Sweet'N Low, went to film school. Out of that came "Daydream Believer," her celebrated 2001 graduate thesis about an actress who longs for fame. The "extraordinarily low-budget" movie garnered her the Slamdance Film Festival's grand jury prize and the Independent Spirit Awards' Someone to Watch accolade, a distinction that helped to launch the careers of Marc Forster, Ramin Bahrani and Lynn Shelton, among others.
But life interceded, and Eisenstadt wasn't able to crank out follow-up projects as rapidly as she'd anticipated. She moved from New York to Los Angeles and had kids with husband Brett Morgen, whom she met at South by Southwest 17 years ago. (Morgen has directed the well-received documentaries "The Kid Stays in the Picture" and "Kurt Cobain: Montage of Heck," which Eisenstadt produced.) With less spare time to write, it wasn't until 2006 that her second feature, the behind-the-scenes theater drama "The Limbo Room," opened. Shot in a brief nine days, the movie bagged Melissa Leo and Peter Dinklage for supporting parts, but its limited profile outside of the second-tier festival circuit did little to bolster Eisenstadt's mainstream clout. 
Which brings us to "Before the Sun Explodes." It's Eisenstadt's first narrative in a decade, but not for lack of trying. That script she wrote with Julianne Moore in mind? She sent it out, knowing she'd need someone of Moore's caliber to complete the project with a substantive budget. After a year of waiting, nothing came of it.
"I was like, 'I have to make something,' so I decided to write this new script," Eisenstadt recalled during our hourlong conversation on the afternoon before the movie's SXSW premiere in Austin, Texas.
"Before the Sun Explodes" was actually born out of a different idea, from her pal Zeke Farrow, who produced 2012's "Gayby." She didn't respond to the script Farrow presented her, instead latching onto a subplot about a stalker. She remembered an interview where playwright David Lindsay-Abaire talked about documenting his worst fear in the form of the grieving-parents drama "Rabbit Hole," and from there came the multilayered stranger-danger story of a comedian (Bill Dawes) whose jagged marriage is threatened when he becomes enticed by a younger woman (Sarah Butler) who turns out to have a stalker (Amir Arison). Eisenstadt wrote the script with Farrow, shot it in 15 days last summer and oversaw the editing process in time for an early-2016 festival bow.
Now that "Before the Sun Explodes" has made its SXSW debut, it's time to unite the ghosts of Eisenstadt's past, present and future career -- just as the film's protagonist must, and just as she's worked to do in her personal life.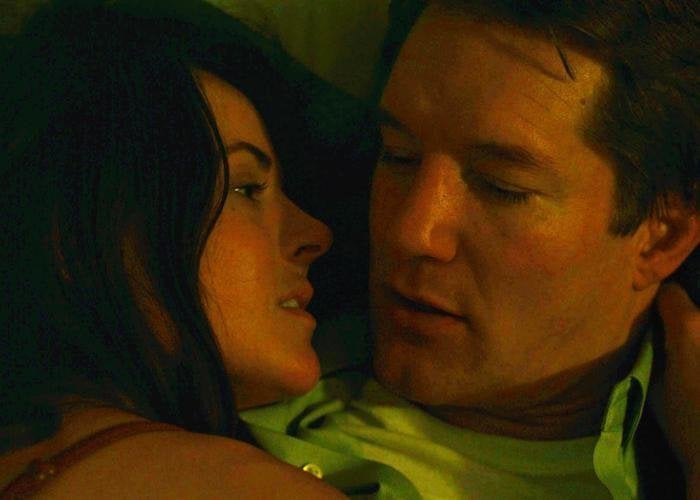 "There's something, for me, about being married and having kids, which I love, where, in the back of my mind, I feel like I've always had this weird delusion, like I could at one time go back," the 46-year-old director said. "And that's not true. There's no returning, and that's sort of this unspoken thing for me that this is kind of about. I feel like when I miss New York, I'm not thinking about New York -- I'm thinking about my autonomy, pre-responsibilities."
The autonomy of securing the finances for movies herself, and thereby governing them without the oversight of studio executives, may dissipate if she lands a Julianne Moore type for her next project. That's okay, though -- the struggle to create something after "The Limbo Room" has, hopefully, made her "savvier." At the very least, the purgatory of being between projects means she now has a few finished screenplays on hand. "I have a lot of ammo sitting in a drawer," she said.
American cinema needs more filmmakers like Eisenstadt -- talented folks who won't succumb to the scars that Hollywood's machinery can leave. She has a sales agent with Cinetic Media, which worked on "Far From Heaven." (Hi again, Julianne Moore!) And now Eisenstadt awaits the next level of her career, the one she hoped for upon scoring the Indie Spirit Award in 2002. 
"My three small independent features, I feel like, could almost be looked at like a tryptic," Eisenstadt said as our chat concluded, referring to "Daydream Believer," "The Limbo Room" and "Before the Sun Explodes" -- all of which revolve around performers. "They're all kind of related. This next one is not, it's totally different. I'm sure it'll end up having the same handwriting that all of my films do because it seems like they all have the same sensibility. It's not something I'm that conscious of. There's a darkness and a comedy to them that I think is just who I am, really."
REAL LIFE. REAL NEWS. REAL VOICES.
Help us tell more of the stories that matter from voices that too often remain unheard.
BEFORE YOU GO
PHOTO GALLERY
SXSW 2016 Preview