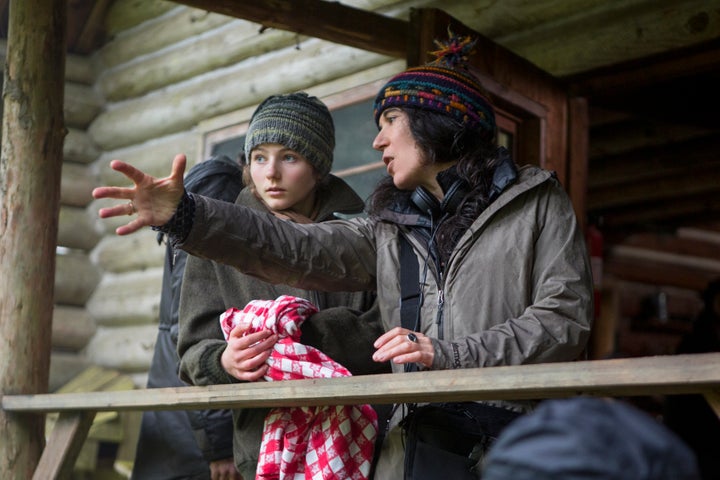 Debra Granik is the woman who made Jennifer Lawrence a star. 
She did it unknowingly when she picked a 19-year-old Lawrence to play the lead in "Winter's Bone," Granik's harrowing drama about a teenager searching for her father in the impoverished Ozarks, where he's ensconced in the meth trade. Lawrence, a relative nobody whose biggest credit was "The Bill Engvall Show," got the part through an audition and let Granik satisfy her one casting goal: to hire someone whose anonymity allowed her to disappear into the story's rustic grit. 
It paid off. The film became one of 2010′s defining sleeper hits ― "a nap," Granik jokingly calls it today. "Winter's Bone," Granik's second film after the 2004 addiction drama "Down to the Bone" starring a little-known Vera Farmiga, collected a decent $13.8 million worldwide and earned four Academy Award nominations ― including the first for Lawrence, who wasted no time in becoming one of the most famous young actresses on the planet. 
For her follow-up feature, "Leave No Trace," which opened Friday in limited release, Granik knew she needed to employ the same paradigm to feel fulfilled. It's all too easy for a director to taste mainstream success and want to capitalize. But Granik, who speaks with an intensity that matches the frizzy black mane framing her face, isn't Hollywood enough to let a Best Picture nomination go to her head.
The stories she's attracted to are the opposite of blockbusters. They're quiet meditations on rural America, influenced by the time Granik spends with the people whose experiences rarely make evening-news headlines. To get the lived-in feel that Granik's work so evocatively captures, she has to cast nobodies, even if those nobodies soon become somebodies.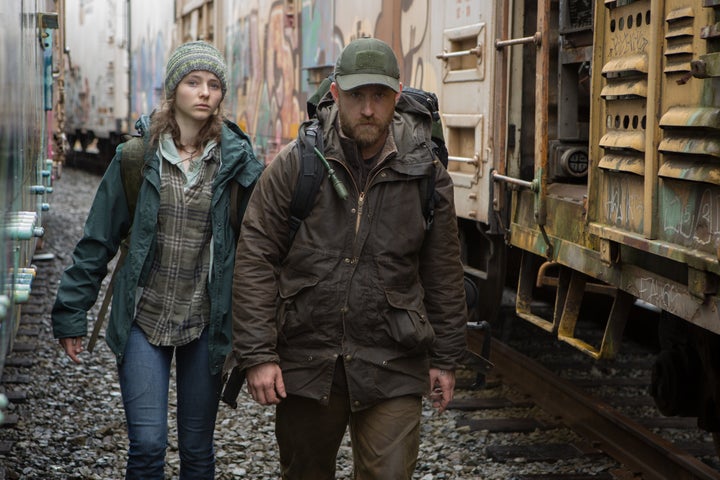 In "Leave No Trace," that's Thomasin McKenzie, an expressive 17-year-old from New Zealand who has already booked parts in Taika Waititi's dramedy "Jojo Rabbit" and the Timothée Chalamet film "The King." McKenzie plays Tom, a girl who lives in an Oregon park with her father (Ben Foster), a PTSD-stricken war veteran disenchanted by everyday society. 
Adapted from Peter Rock's 2007 novel My Abandonment, "Leave No Trace" falls into the man-living-off-the-grid genre without needing the dystopian tropes of "The Road," the hipster melancholy of "Into the Wild" or the feel-good pathos of "Captain Fantastic." As with all of Granik's movies, it's simply a snapshot of a lifestyle. In this case, that lifestyle is thrust into transit when police raid Tom and her dad's campsite and attempt to draw them back into the real world.
As she did with "Winter's Bone," Granik, who grew up in the suburbs of Washington, D.C., embedded herself into the setting while drafting and filming. (For the former, she collaborated again with writing partner Anne Rosellini.)
"It's like opening your arms and getting tons of hugs," she said of experiencing the bounty a new location brings. This time, it was the Pacific Northwest. "You can basically say, 'Let's abdicate for a minute with what's happening on the national scene. Let's look at sometimes the genuine earnestness of young Americans trying to survive their rural lives and be kind and get involved and be interested, have a passion and a hobby, a furry companion.'"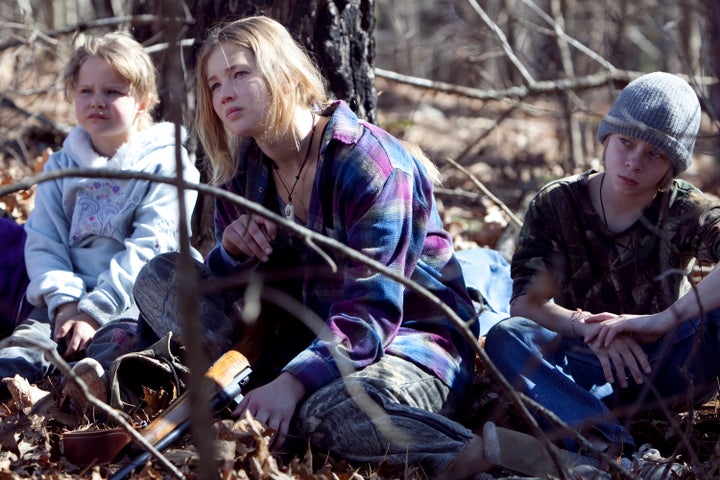 The results are exquisite, some of the best cinema 2018 has to offer. Granik's camera glistens with the majesty of the nature in which these characters place themselves. It asks us to bathe in their modesty, as well as to question its limitations without judgment. And for those who have monitored Granik's career, which began in the 1980s when she made educational films for labor unions, it prompts questions of why this artist waited eight years to gift us with another fiction feature.Headlines emerging from Sundance earlier this year, where "Leave No Trace" premiered, called this her comeback. In truth, it isn't.
Granik, 55, has been toiling at a handful of projects, including a moving documentary about an animal-loving Vietnam vet, "Stray Dogs," released in 2015. She was slated to direct an HBO pilot about a career woman who returns to her poverty-addled hometown, but the network didn't greenlight the series. She and novelist Russell Banks embarked on the "rich" process of adapting his 1995 coming-of-age story Rule of the Bone, though they have yet to arrive at a working script. And she started researching a fiction film that would double as a de facto follow-up to "The Wire" by tracing recidivism in East Baltimore ― but she has since decided she'll turn it into a documentary instead. Granik is also tackling an adaption of Nickel and Dimed, Barbara Ehrenreich's book about the working poor.
"Wim Wenders had a beautiful way of describing it," Granik said, referring to the German filmmaker whose credits include "Paris, Texas" and "Buena Vista Social Club." "There's all these films that never get made. And he always thought it would be an interesting project to amass, from different filmmakers, all the films that don't get made. And they're not all horror stories. Sometimes the kismet isn't aligned just then."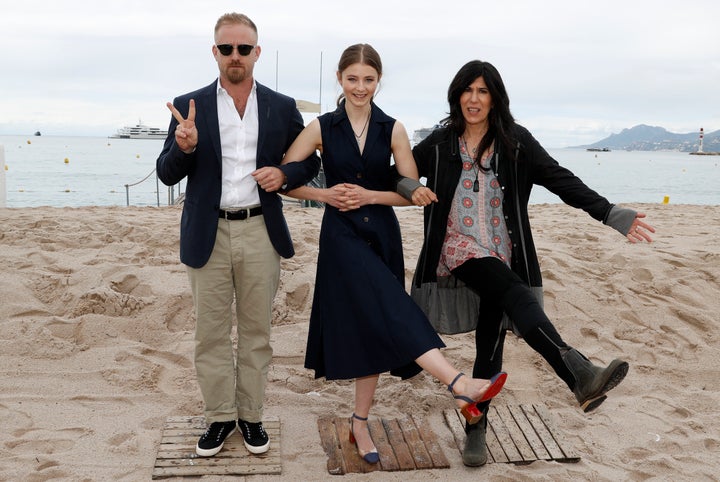 In other words, it all worked out in the end. "Leave No Trace" is here, ready to launch a new star into the sky, ready to affirm that Granik's dedication to non-cosmopolitan narratives has a lot to offer 2018′s political miasma. And anyway, she had another full-time job amid all that research, all those rough drafts, all of the many false starts. 
"Yesterday my daughter said to me, because she knows that [the comeback narrative] was written about a lot, 'Well, god, didn't I take up some of your time in between those films? I was born and you needed to take care of me. You needed to come to all my performances in kindergarten,'" Granik said with an open-mouthed grin. "She said, 'Mom, even though you don't want to factor that in, you probably have to factor that in.' Of course, most females are really self-conscious about having to factor that in because it makes you somehow less reliable, less productive, less formidable. Your track record doesn't look as impressive and you become harder to invest in."
That increased pressure ― the pressure to load your résumé the way many directors do ― has an added implication that also falls in line with Granik's storytelling sensibilities. In the same way she feels a responsibility to shed a light on underseen corners of the American vista, she feels a responsibility to her dozens of colleagues from "Leave No Trace." In terms of box office or awards clout, she doesn't expect another "Winter's Bone" ― but she still has a lot riding on the release. Just like her characters, Granik considers herself accountable to a small, idiosyncratic community.
"My ego is one thing," she said. "Of course I want people to like what I do. Of course. There's no doubt. You wouldn't do it. But I think what people don't fully know is how responsible you feel for so many entities. So many hardworking people who've collaborated. Film is a team thing. There is no auteur. That was a construct we made."
Calling all HuffPost superfans!
Sign up for membership to become a founding member and help shape HuffPost's next chapter
BEFORE YOU GO