Much like the love-hate relationship that stands between Karen Walker and a half-empty martini glass, "Will & Grace" and the LGBTQ community haven't exactly seen eye to eye over the years. There's no denying that the beloved NBC sitcom blazed trails, becoming one of the first series to feature openly gay lead characters on prime-time television. But ahead of the highly anticipated revival, some fans are concerned.
In the decade since Will, Grace, Jack and Karen took what we thought was their final bow, the world of LGBTQ entertainment has evolved considerably. With series like "Transparent" and "Orange Is the New Black," queer people are no longer begging for scraps at the table, opting instead to spend their time and money supporting more diverse and innovative content.
So how does "Will & Grace" remain "groundbreaking," as it was often described during its run, in a television landscape that casts the series as a cultural antique in comparison?
According to series star Debra Messing, the revival is up for the challenge, when 12 new brand-new episodes premiere in the 2017-18 season. Although the cast and crew don't start filming until August, Messing, who recently partnered with CoolSculpting, a non-invasive fat-freezing treatment, is confident that the ninth season will have evolved along with the community it represents.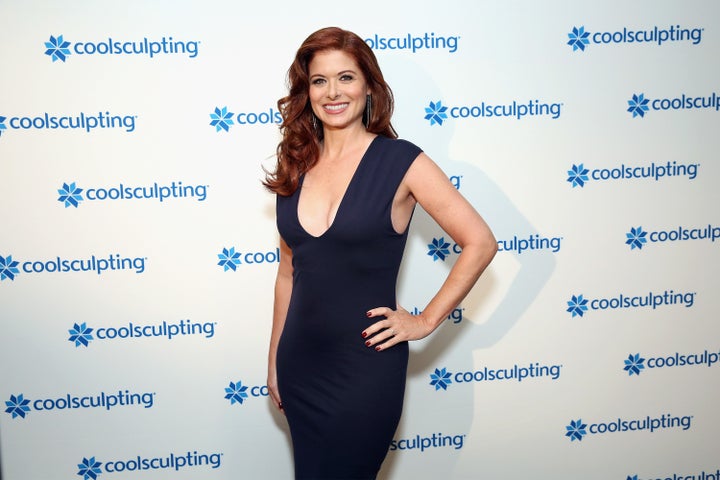 "It's a whole new world now where being gay and lesbian is not something that people are hiding like they did when we started almost 20 years ago," Messing told The Huffington Post. "I think that there's an opportunity to now celebrate all the other initials of LGBTQ. It will be great to come out of this next round and feel like we're normalizing an even larger segment of underrepresented people on prime-time television."
Throughout its eight-season run, "Will & Grace" was heralded as a major milestone for the LGBTQ community with the likes of even former Vice President Joe Biden crediting the show for doing "more to educate the American public" than almost anything that came before it.
But there was also growing unease among some LGBTQ fans who considered the two gay leads more caricature than fully dimensional characters. Will (Eric McCormack) and Jack (Sean Hayes), both white, cisgender, able-bodied and relatively wealthy men, fit squarely into the stereotypes of "straight-acting" and "flamboyant" gay guy, and spoke to only a sliver of the diverse queer experience.
While Messing recognizes the show didn't capture the breadth of LGBTQ life, she is also quick to mention the large cultural shifts that have taken place since the show ended in 2006.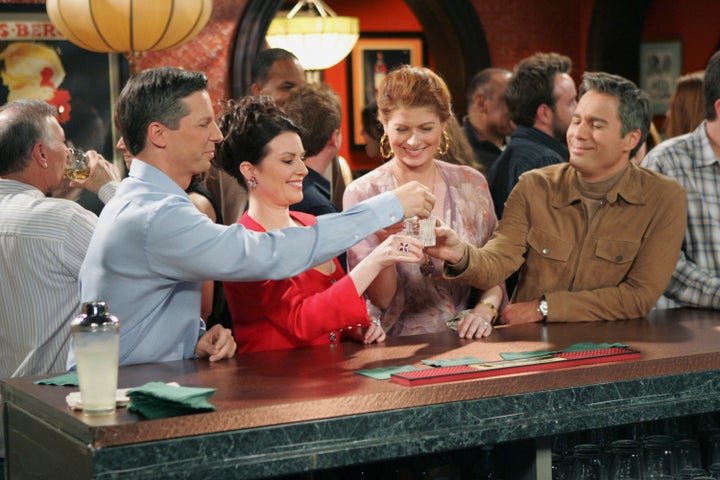 Before "Will & Grace" made it to air, LGBT characters on television were few and far between, especially in a leading capacity. When Ellen DeGeneres' character came out on her eponymous sitcom in 1997, ratings quickly declined and the series was canceled the next season. After all was said and done, Robert Iger, the president of ABC at the time, claimed that it was "too much" for audiences to see a gay character on TV every week. "Will & Grace" premiered on NBC within the same year.
"I feel proud that we were able to finally represent the gay and lesbian community in mainstream media and change minds and hearts," Messing said. "Of course, we couldn't do everything all at once, but I think we pushed the ball very, very far down the field. Now, the goal post is in a different place and I think that there's obviously more to go."
The return of "Will & Grace" and a commitment to telling more inclusive stories is, of course, more timely than ever, considering the current administration's attempts to roll back the rights of the most vulnerable communities. Messing, for one, would love to see a transgender character featured on the series.
The show's creators, Max Mutchnick and David Kohan, weren't afraid to comment on happenings in Washington throughout its run, but never more so than in the nine-minute short released before the election. The new scene, which was filmed to encourage viewers to #VoteHoney (aka for Hillary Clinton), signaled to audiences that "Will & Grace" still had something to contribute to the conversation all these years later.
"'Will & Grace' has always been political. It's always dealt with what is happening in our culture and in our country. It's absolutely going to be addressing in real time what's happening," Messing said. "That's what we always did. That was never the agenda but that's just part of the DNA as a TV show. That's not gonna change."
When the famous foursome reunited to decide whether a full-blown revival was the right thing to do, it was the first time they'd been in the same room together in 11 years. Despite their time apart, Messing, McCormack, Hayes and Megan Mullally all agreed that what the world needs more than ever is laughter, whether it be at Karen's witticisms or President Donald Trump's tweets.
"It's a scary and confusing time in our country and we just felt like we wanted to make other people laugh right now," Messing added. "And also continue to do what 'Will & Grace' always did, which was to push the envelope, take chances and be a little bit outrageous."
Before You Go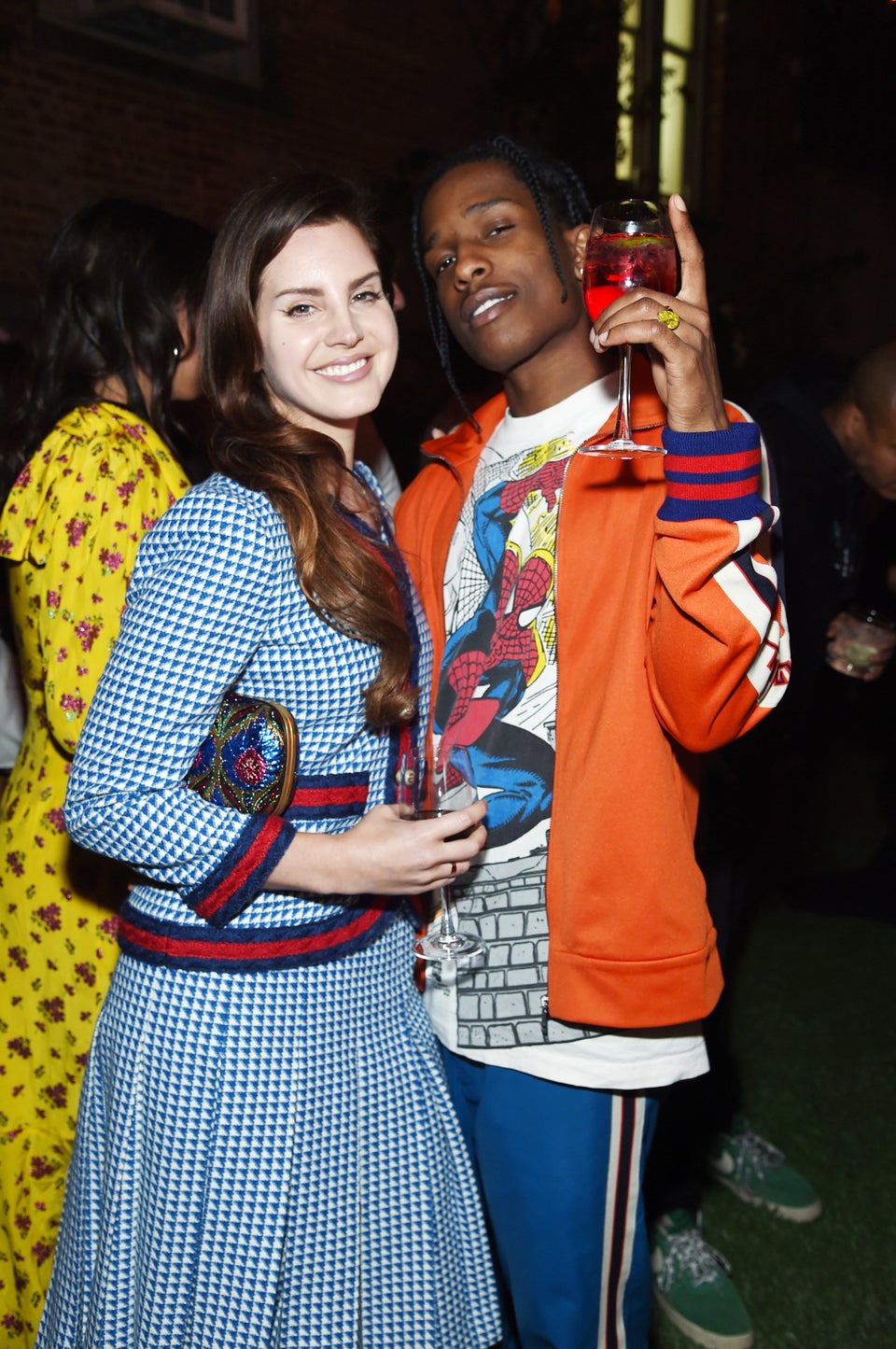 Celebrity News & Photos: 2017
Popular in the Community