E! is paying plenty of lip service to both the #TimesUp and #MeToo movements on its pre-Golden Globes red carpet coverage.
But the network probably didn't expect Debra Messing to call them on the carpet (pardon the pun) for not paying female hosts the same as their male counterparts.
The "Will and Grace" star was being interviewed by Giuliana Rancic and explaining the main goals of #TimesUp.
"Time is up," she said. "We want diversity, we want intersectional gender parity [and] we want equal pay."
Messing then called out E! for the way it treated Catt Sadler, longtime host of the entertainment channel's "E! News."
"I was so shocked to hear that E! doesn't believe in paying their female co-host the same as their male co-host," Messing said. "I miss Catt Sadler. So we stand with her. And that's something that can change tomorrow. We want people to start having this conversation that women are just as valuable as men."
Back in December, the network told HuffPost it "compensates employees fairly and appropriately based on their roles, regardless of gender."
Messing joins Brie Larson, Jennifer Lawrence and Eva Longoria in expressing support for Sadler.
On Sunday, Amy Schumer posted a pic on Instagram Sunday morning asking her fellow performers to ask E! on the red carpet why they wouldn't pay Sadler the same as her male counterpart.
Before You Go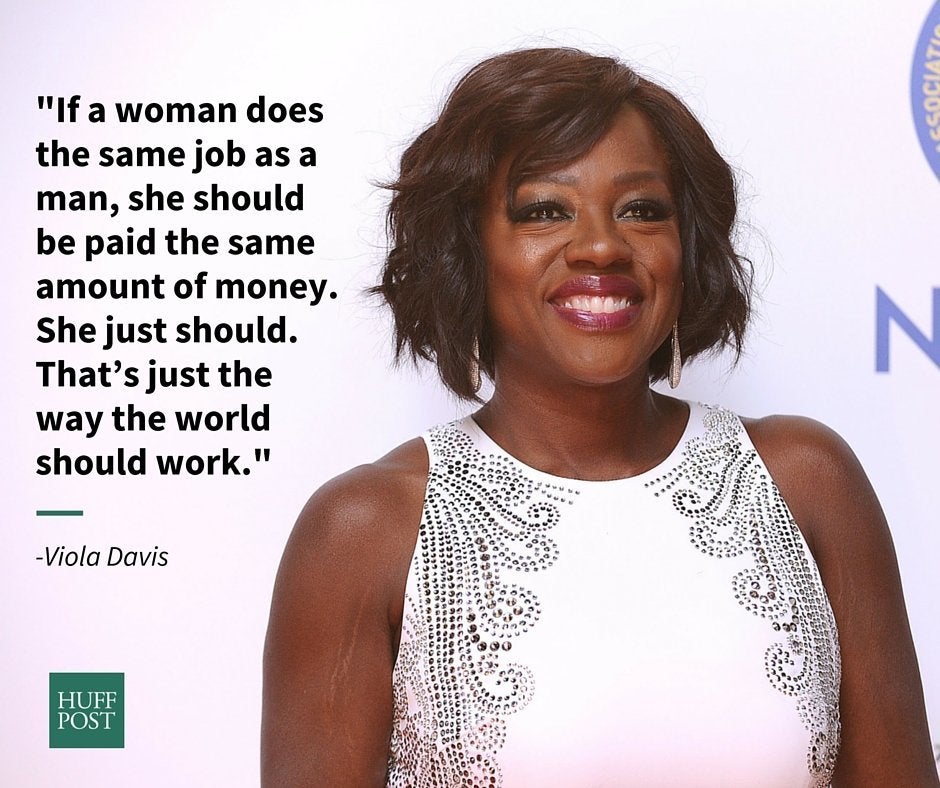 Famous Women Who Know You Deserve Equal Pay
Popular in the Community