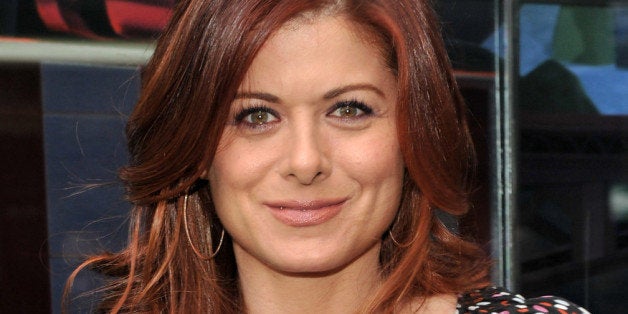 What does it take to get to the top -- without losing your center? Our "Making It Work" series profiles successful, dynamic women who are standouts in their fields, peeling back the "hows" of their work and their life, taking away lessons we can all apply to our own.
Had Debra Messing never earned her big break, she might be a 45-year-old litigator just two years out of law school.
Messing made a promise to her father that if she didn't get at least one paid acting job by the time she was 40, she would throw in the towel and go to law school. She made good on her promise with time to spare.
Within months of earning a Masters Degree from New York University's Tisch School of the Arts, Messing turned industry heads with her performance in a workshop production of Tony Kushner's play "Angels in America: Perestroika." A few years and television gigs later, she became universal best friend Grace Adler in "Will & Grace." The role installed Debra Messing as an entertainment fixture.
She went on to star in shows like "The Starter Wife" and "Smash," just wrapped up the Broadway production of "Outside Mullinger" and in the spring she'll play homicide detective Laura Diamond, the title role in NBC's "The Mysteries Of Laura."
It is Messing's taste for culturally and comedically important roles -- and her ability to make them so memorable -- that allows her to be discerning. And her batting average is pretty solid. Between her three longest running TV roles, Messing has been nominated for six Emmy Awards, eight Golden Globe Awards and eight Screen Actors Guild Awards. Oh, and she won a handful.
Since giving birth to her son Roman in 2004, who she lives with in New York, Messing's sharp sense of which projects are worth doing is even more important. Celebrity has not made the demands of working motherhood any easier for Messing, but with killer instincts and "balance" as the ultimate goal, her priorities are universal.
The Huffington Post had the opportunity to speak with Messing over the phone in connection to her partnership with Zyrtec. The actress opened up to HuffPost Women about earning a living, getting her kid into school, and the few blissful hours of live court TV that make it all a little easier.
Why do you do the work that you do?
Because it's my passion. I don't actually think of work as work because it feeds me on so many different levels. As a creative person and as a mother and as a friend, [my work] adds something very specific to my experience. I know that I would be unhappy if it wasn't a part of my life.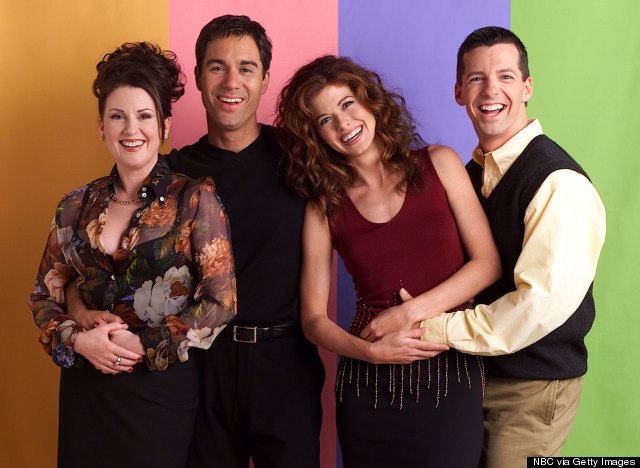 "Will & Grace" aired on NBC from 1998 to 2006
What work would you be doing if not this?
If I wasn't an actress, I would be a litigator. In my downtime, for fun, I watch live court TV. Trying to solve mysteries and bringing people to justice is something that has always intrigued me. But I decided years ago I was going to go the actor route route instead of the lawyer route. Although, when I got into graduate school, I promised my father that if I didn't get a paying acting job by the time I was 40, I would go to law school.
You've certainly fulfilled that promise! What is your definition of success?
My definition of being a success is doing my absolute best to fulfill all of the roles that are important to me in my life. So whether I'm an employee or I'm a mother or a daughter or a friend or a community member; a charity advocate or activist -- those are the things that are important to me that I want to be the best at. But I also recognize that we can't be all things at all times. I am a success when I feel like I have a balance of the things that are important to me. That's why I signed on to work with Zyrtec --- because it's something that helps me be the person that I want to be. It helps me be able to be an active mother and be able to go outside in the Central Park in the pollen vortex.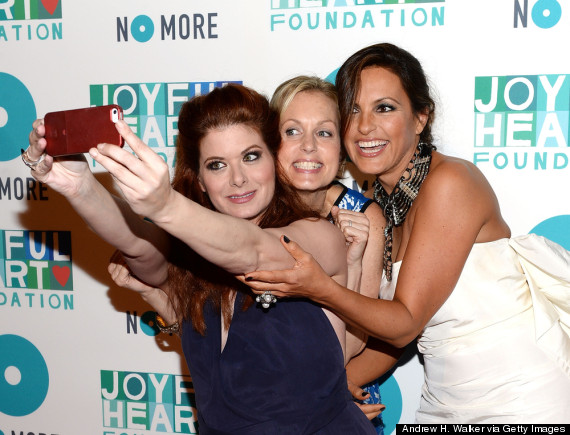 Messing takes a selfie with Mariska Hargitay and Alexandra Wentworth at the 2003 Joyful Heart Foundation Gala
How is the day-to-day reality of being a working mother different from how you may have imagined it?
It's much harder than I anticipated it being -- and I anticipated it being very, very hard. I think one of the biggest challenges is not criticizing myself for not being more of a full-time mom. I never spend enough time with my son. Never. I always want more. But there is the reality that I have to work. Coming to peace with that is the biggest challenge for me. But I think the times when I was not happy or not fulfilled were when I was neglecting certain parts of myself, whether it was neglecting being a great mom or being completely there at work. Again, it's an act of balance. It's a struggle for everybody.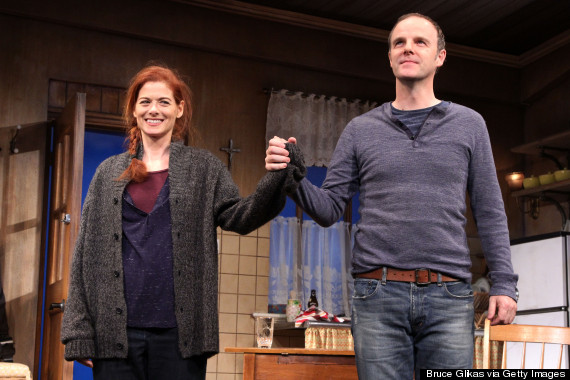 Messing and co-star Brian F. O'Byrne close a Broadway production of "Outside Mullinger" in January
Your character in "Mysteries Of Laura" is described as a homicide detective who isn't as successful in getting her children to behave. What about Laura appealed to you, and what do you think she represents about modern womanhood?
I really related to her because she is very passionate about what she does. She takes great pride in being as accomplished as she is. But she's also a loving and devoted mother who is going through a divorce and trying to deal with her private life and wanting everything for her children that she can possibly give them. But of course, life doesn't always happen that way. There are disappointments.
Do you relate to her?
In the pilot, Laura is struggling to get her sons into a really good school. I've been there. I moved to New York and I had to get my son into a good school and I can't imagine being more stressed out in my entire life than when I didn't know if he was going to get into a good school. I believe that most working mothers will relate to her. She does what she can. She's resourceful. She has her detective kit and wet ones that she uses not only on her son but on a murderer who has blood on his face.
What type of female characters do you like to play?
For me, every project is based on the script and on the writing. If I'm committing that kind of time, I want to feel really emotionally invested in the character I'm playing. I think the thing that has led me to choose roles I have chosen is that they are women who I relate to; who are flawed. I am not interested in watching perfect women, because I don't believe they exist. I want to watch real life.
On "Will & Grace," I wanted to make people laugh, but I also liked the social element -- the world in which we were being funny. "The Starter Wife," in a more subtle way, was social commentary. Again, Laura to me is an everywoman. She's trying to do it all on her own and she's trying to be the best at everything she does. You see her failing and succeeding from hour to hour. To me, that's real life.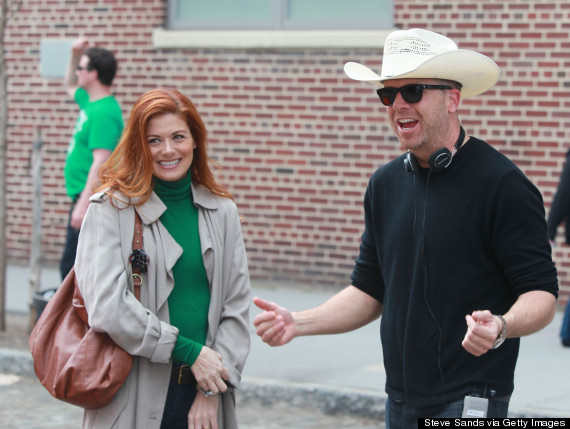 Filming "Mysteries Of Laura" in New York City
What's one thing you know now that you wish you'd known 20 years ago?
I didn't want to do accept the fact that I couldn't be everything to all people. When I was younger, I thought if I worked hard enough, studied hard enough, or was dedicated enough and gifted enough I would be able to be everything to everyone. I think as we get older, you realize it's just not possible.
What's one thing you want to see change for women in Hollywood?
I wish that there were equal representation of women in the storytelling. Unfortunately, we're not there yet. I'm hopeful, because I look around and I see this exorbitant pool of talent that is out there. So it's not like [equality] couldn't happen. It's just a matter of the infrastructure opening up and valuing women consumers and artists equally.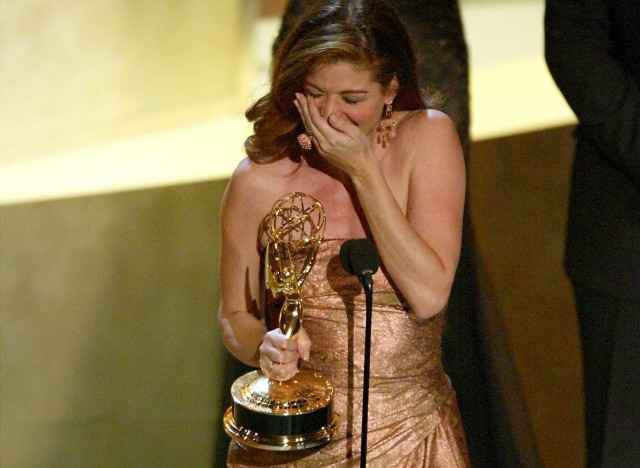 Messing accepts an Emmy for Outstanding Lead Actress in a Comedy Series for "Will & Grace" in 2003
Do you have a role model?
My role model for my entire life has been Meryl Streep. She went to Vassar and she went onto the Yale School of Drama. She's very educated and took her craft very seriously and then she went on to be one of the most gifted and important female artists of our time and yet, she has a beautiful family and has an extremely normal home life. You never really see her or her family in they tabloids or anything and she has an enduring marriage. She is the person that I have, my entire life, looked at as someone I really admired and respected.
What's the best compliment you could receive?
I think I know what my mother would say to this: I think the best compliment I could receive is that I am a kind and generous and genuine person.
This interview has been edited and condensed.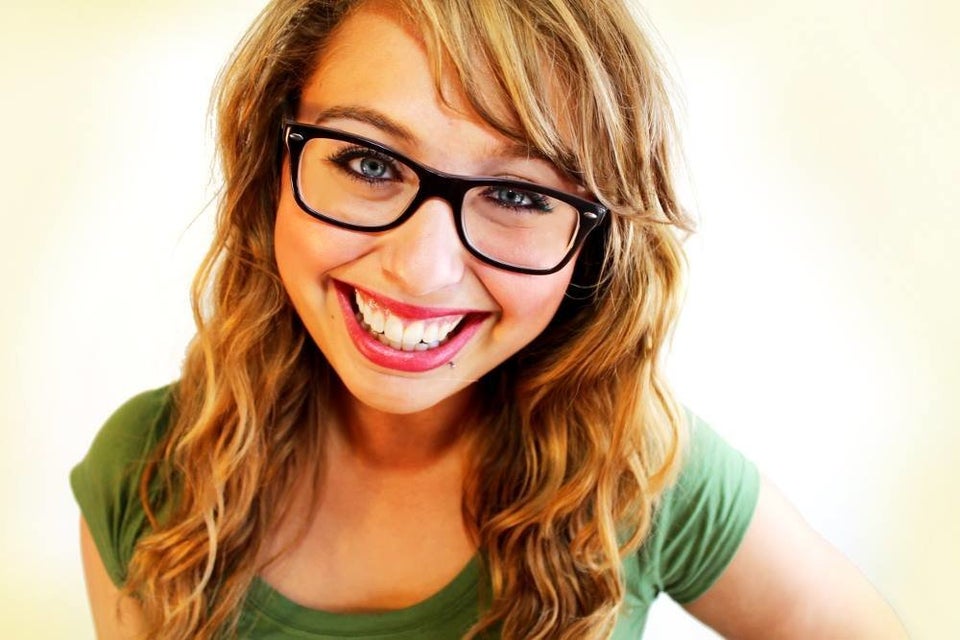 How Amazing Women Are "Making It Work"