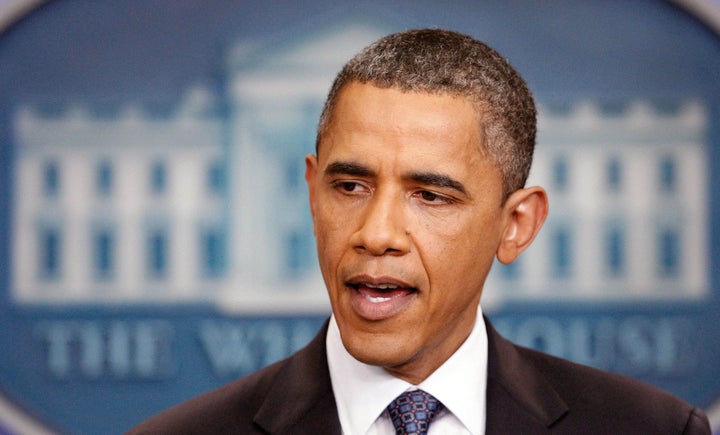 For months, markets have been girding themselves against the possibility that the U.S. will reach the limits of its borrowing ability on August 2 and default on its debts. But researchers at Barclays Capital think the real deadline may not be until a week later.
In a note published Friday, the Barclays Interest Rates Research team wrote that "the date on which the Treasury will run out of cash to pay its obligations might not be August 2; it might be around August 10 instead."
Why the change? The note explains that previous projections showed the Treasury running out of money on the morning of Wednesday, August 3. On that day, it was predicted, the Treasury would need to spend $32 billion, including $22 billion in Social Security payments -- and it was only projected to have $30 billion at its disposal.
That projection was made on July 13. But since then, the researchers say, the Treasury has taken in about $14 billion more than expected, and paid out about $1 billion less than expected. Hence, the deadline date might actually be August 10, a week later than previously believed.
The August 10 date isn't set in stone either; it's just the prediction of one group of researchers. The Barclays team stress that "it is extremely difficult to be sure" how much money the Treasury will take in and pay out between now and August 2. And, they say, just because lawmakers might have until August 10 to devise a deal doesn't mean they should wait that long.
"The sooner policymakers come to a deal, the sooner this source of uncertainty will disappear," they write.
As of Friday evening, negotiations between President Obama and Speaker of the House John Boehner had broken down, with Boehner saying he would confer with Senate leaders directly. The president has called Boehner, House Minority Leader Nancy Pelosi, Senate Minority Leader Mitch McConnell and Senate Majority Leader Harry Reid to the White House for an emergency meeting Saturday morning.
Related
Popular in the Community