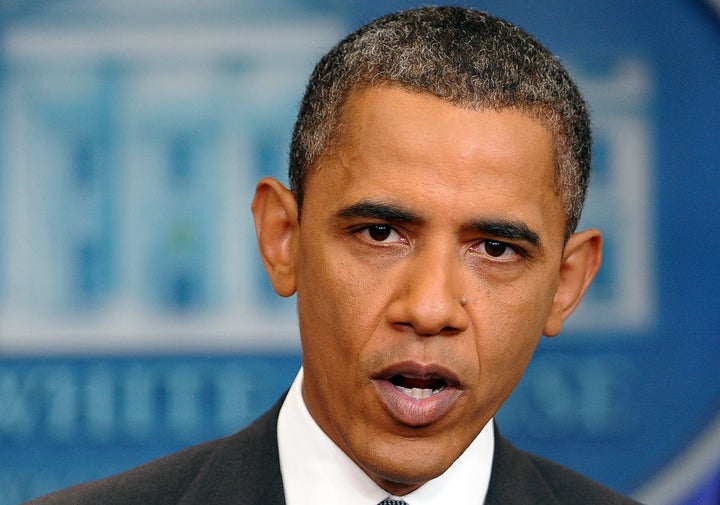 Neither the House nor the Senate had a clear path forward for must-pass legislation to allow the government to continue to borrow to pay its bills, putting lawmakers and financial markets alike on edge less than a week before the deadline for heading off the nation's first default in modern history.
House Speaker John Boehner hastily rewrote his stalled debt-limit bill again Friday, and former conservative foes began climbing aboard. Senate Democratic leader Harry Reid signaled he's ready to push ahead with his own version, and President Barack Obama declared "we're almost out of time" in a wrenching political standoff that has heightened fears of a market-rattling government default.
Without a deal by Tuesday, the Obama administration has said the government will be unable to pay all its bills, and could miss checks to Social Security recipients, veterans and others who depend on public help. In addition, credit rating agencies could downgrade their assessment of the government's finances, further unnerving financial markets and perhaps causing interest rates to rise for everyone.
Despite his image as a button-down Republican, House Speaker John Boehner walked to the brink of a dramatic and historic agreement to change the government's spending habits.
But as he twice approached a $4 trillion deficit-reduction deal with President Barack Obama that would have rocked both parties' bases, Boehner was reeled back in by his caucus' conservative wing. The muscular, Tea Party-fueled group not only forced him to abandon a "grand bargain" with Obama, it made him scramble Wednesday to secure the votes for a far more modest deficit-ceiling plan, which in turn is all but doomed in the Senate.
The events highlight the limits of power for an experienced and well-liked politician who has struggled to budge his caucus' staunchest conservatives despite constantly reminding them that their party doesn't control the Senate or White House.
Check back here for the latest developments.
Support HuffPost
The Stakes Have Never Been Higher
Popular in the Community