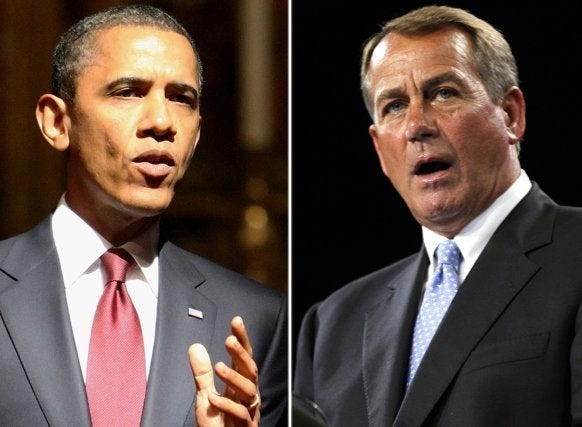 WASHINGTON — President Barack Obama and Republican congressional leaders reached historic agreement Sunday night on a compromise to permit vital U.S. borrowing by the Treasury in exchange for more than $2 trillion in long-term spending cuts.
The Senate emphatically passed emergency legislation Tuesday to avoid a first-ever government default, rushing the legislation to President Barack Obama for his signature just hours before the deadline. The vote capped an extraordinarily difficult Washington battle pitting Tea Party Republican forces in the House against Obama and Democrats controlling the Senate.
Democratic Majority Leader Harry Reid said that both his party and opposition Republicans gave more ground than they wanted to. He said it'll take members of both political parties to pass the measure.
Minority Leader Mitch McConnell said that the pact "will ensure significant cuts in Washington spending" and he assured the markets that a first-ever default on U.S. obligations won't occur.
Check back here for the latest developments.
Support HuffPost
The Stakes Have Never Been Higher
Popular in the Community