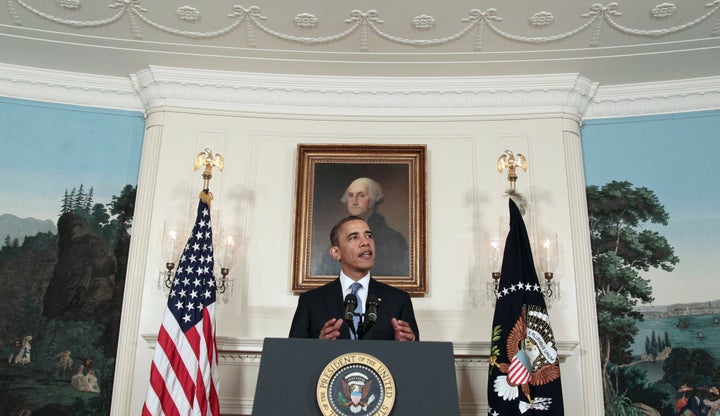 NEW YORK -- Michael Gardner, owner of Siegel's Clothing Superstore & Tuxedos in San Francisco, has written orders for underwear and socks, but he hasn't sent them. He wants to hire a part-time worker, but he has put that plan on hold. Earlier this month, he said, a drop-off in demand almost caused his mail-order business to grind to a halt.
He blames it all on the debt ceiling debate in Washington. With federal lawmakers locked in a battle over a deal to increase the government's borrowing authority and reduce the long-term deficit, small business owners across the nation are on edge, nervously watching the proceedings that seem to go nowhere.
It would be a routine fight in the nation's capital but for one thing: The lack of an agreement could spark a real economic crisis. The government will exhaust its borrowing authority by August 2 if the debt ceiling is not raised, the Treasury has said. After that, Social Security payments could possibly be delayed. A credit rating agency might downgrade our debt, potentially causing interest rates throughout the economy to rise. And the federal government might even default on its loans.
Small business owners know all too well what an economic crisis could mean for them. Many are still recovering from the worst economic downturn since the Great Depression, when a financial crisis caused banks to tighten credit and consumers to tighten their purse strings. Now, business owners say, politicians in Washington have introduced a new risk into the system, with potentially devastating repercussions.
"The debt debate adds another layer of ice to a frozen situation," said David Adkisson, president and chief executive of the Kentucky Chamber of Commerce. "People are afraid to hire, add a new product line, resume a third shift of production."
Some business owners, like Gardner, have already changed plans. Others are simply afraid.
"If they cannot get the debt ceiling debate settled, so that something goes on the president's desk and he signs it, we're gonna just close the doors," said Mike Richardson, who works at his wife's shop Ferrari Florist & Gifts in Santa Cruz, Calif., a business with fewer than 10 employees.
"We've been beating our heads against the wall for three years now with the recession, and we just now are starting to feel like we're getting someplace," he continued. "Now that we've reached this point, this comes along."
The back-in-forth in Washington over the past week has yielded little but a sickening sense of disappointment. Congressional leaders have offered plans to raise the debt ceiling and cut hundreds of billions of dollars in spending, but signs of agreement are scant as incessant partisan bickering dominates the airwaves.
"The political crisis in itself is going to bring along a lack of confidence," said Bruce Huff, managing partner of the Sausalito, Calif.-based Kimber Companies, a family business that includes a commercial brokerage. "This is the single most manufactured crisis I've ever seen. There is absolutely no reason for this. None."
Huff has long been worried that interest rates might rise precipitously, he said, and he's been steadily reducing his company's level of debt over the past several years. This gridlock in Washington might cause the spike he's been expecting, he said.
These fears could hardly be coming at a worse time. After it seemed late last year that the economic recovery was finally gathering momentum, a variety of indicators showed progress slowing as winter became spring. Consumer confidence fell. Home prices continued sliding. Unemployment crested back above 9 percent after improving in February and March.
On Friday, the government released a sobering piece of data: gross domestic product grew at an annual rate of 1.3 percent in the second quarter -- well below economists' forecasts. Growth in the first quarter was also revised down to an anemic 0.4 percent.
Small businesses, which the Obama Administration has said contribute a majority of the nation's jobs, are hurting. The Small Business Optimism Index, a composite that reflects factors such as plans to increase employment and expectations that the economy will improve, peaked in February, and has been falling ever since, according to the National Federation of Independent Business. June's reading was the lowest in eight months.
Even industries that recently showed strength are beginning to feel strain. Vista Metals, a manufacturing company located outside Pittsburgh, has seen its orders soften since June, when the debt ceiling debate began to heat up, said company treasurer Mark Shelleby. The metals manufacturer, which has 125 employees, ought to hire 10 more, he said. But those plans are now on hold.
"The uncertainty, that is paramount," said Shelleby, a board member of the advocacy group SMC Business Councils. "We can't increase our cost basis -- meaning, hiring employees -- if in fact the potential for the economy, and our sales revenue, in the second half is going to be slow. We can't ramp up for growth."
To Eric Blinderman, a restaurant owner in New York City, the potential fallout from the debt ceiling debate seems a cruel irony. Inspired by the success of his restaurant Mas (farmhouse), which serves locally sourced organic food, Blinderman decided to build a second location, which is set to open in late summer. He got a group of loans to finance the new restaurant, taking advantage of federal guarantees under the Small Business Jobs Act of 2010.
But now, the same federal government that purports to help small businesses has become a source of anxiety for Blinderman (who has blogged for The Huffington Post). The interest rate on a portion of his loans has not yet locked in, and if interest rates rise as a result of the political stalemate, that could add an unwelcome strain, he said.
"They keep saying they're trying to help job-creators. Holy crap! I'm a job-creator!" he said, nearly shouting with frustration. "I don't get it. It's so through-the-looking-glass insane, I just want to punch my head against a wall."
It's not just interest rate risk that has business owners worried. Many fear that consumers will reduce spending if they're spooked by the wrangling over the debt limit, or if the government severely cuts outlays. Richardson, who works at his wife's florist, said he's worried people will cut back on purchasing flowers.
Gardner, who owns the men's clothing store in San Francisco, said he's already seen his business suffer as buyers become more frugal.
"When the talk of all this debt ceiling stuff started, my business stopped," he said. "I'm not kidding you. It just literally stopped one day. It was like there was a running water faucet and somebody turned the water off."
Alex Wagner contributed to this report.
Related
Popular in the Community