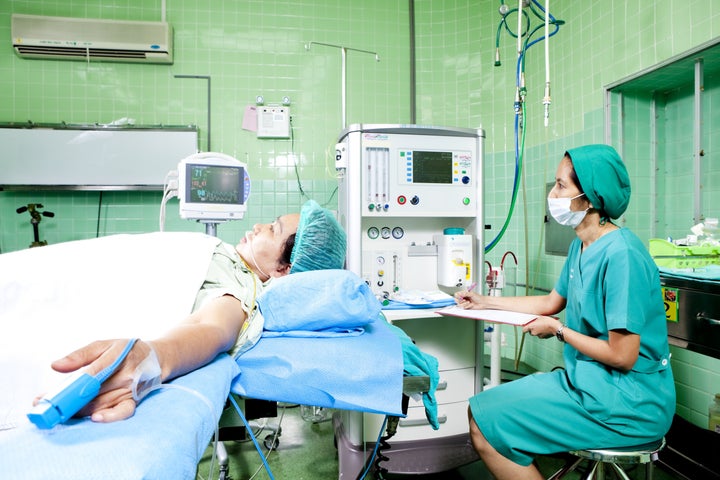 Next time you're at the hospital, be on notice: The person taking down your information and admitting you for treatment might not be a hospital employee but a staffer from a debt-collection agency.
Hospitals are under increasing financial pressure as health care costs escalate and payment rates from Medicare, Medicaid and private health insurance companies become smaller. And largely because of a decades-old federal law requiring hospitals to provide emergency medical care to anyone, regardless of their ability to pay, hospitals take on tens of billions of dollars in bad debt each year. In 2010, hospitals were stuck with $39.3 billion in unpaid bills, which amounted to 5.6 percent of their total expenses, according to the American Hospital Association.
As a growing number of hospitals struggle under a glut of unpaid bills, they are turning to companies like Accretive. To win promised savings, all hospitals have to do is turn over the management of their front-line staffing -- ranging from patient registration to scheduling and billing -- and their back-office collection activities. Accretive says it has such arrangements with some of the country's largest hospital systems to help reduce their costs.
Accretive Health works with dozens of U.S. hospitals, including Fairview Health Services and North Memorial Health Care in Minnesota, according to the Times and a press release from Swanson's office. Debt collectors are instructed to ask patients for credit cards or checks when they arrive at an emergency room seeking treatment, the Times reports.
Hospitals across the U.S. are trying new methods of avoiding unpaid bills. HCA, the largest for-profit hospital chain, and other companies have started demanding upfront payments as high as $350 from people in emergency rooms, Kaiser Health News reported in February. In 2011, about 80,000 people walked out of HCA emergency rooms before getting any medical care because of the company's $150 fee, according to Kaiser Health News.