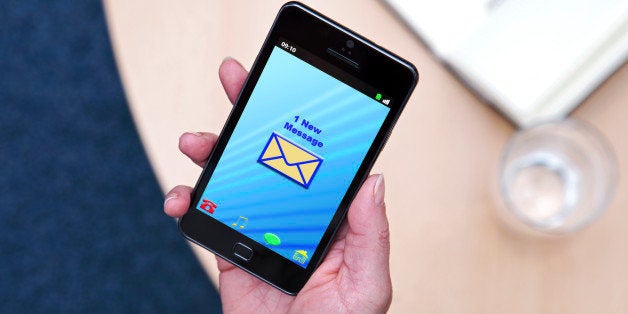 The personalized text messages went out to more than a million cell phones over the last 18 months, warning of a critical legal issue.
"It is URGENT for you to call National Attorney Service regarding a very sensitive matter," the messages read. Along with the texts came threatening phone calls from people claiming to be law firm employees. They hinted at potential lawsuits, arrest and even "imprisonment" if consumers didn't pay their debts.
In reality, according to the Federal Trade Commission, National Attorney Service was part of a consortium of California debt-collection firms that used increasingly aggressive and deceptive tactics -- including these text messages -- to wrangle payments from consumers who were behind on payday loans and other small debts.
In a settlement announced Monday, the FTC brought its first-ever debt collection case related to unlawful text messages, signaling that the mobile form of communication is becoming a new channel for businesses with a track record of predatory practices.
The chief executive of the debt-collection companies, Archie Donovan, agreed to pay a $1 million civil penalty as part of a settlement in the case, which was brought jointly with the Justice Department's consumer protection division.
Donovan, who could not be reached for comment, admitted no wrongdoing as part of the settlement. Barry Cutler, an attorney who represented the companies and helped broker the settlement, said there were no "intentional violations."
"As soon as the company heard from the FTC and saw what the FTC was concerned about, they engaged counsel and made changes to satisfy the FTC," said Cutler, who used to head the federal agency's consumer protection bureau in the early 1990s. He said he didn't believe anyone was harmed after receiving text messages from the company, but he acknowledged that more disclosures were required.
"It's not as though somebody suffers any monetary or real injury here," he said. "But it's not the kind of communication that the law says we should have."
The company said it would initiate a lawsuit unless the debtor made an immediate payment;
Debt collectors threatened to send "a marshal or sheriff" to the consumers' homes to serve them legal papers;
The company threatened to garnish wages that could include "hundreds or thousands of dollars in attorneys' fees and court costs."
National Attorney Service also contacted friends, family members and co-workers of debtors through text messages, phone calls and letters, alleging that the debtors had committed fraud, according to the complaint. Under federal law, debt collectors are only allowed to contact third parties to find out the location of the consumer they are pursuing.
Cutler said the company denies any knowledge of employees making threats involving imprisonment or arrest. He said he listened to hours of recorded calls and heard "the most polite conversations I have ever heard in a debt collection case."
"I'm used to really confrontational, distasteful treatment of consumers, and I didn't see that here," he said.
In some cases, the companies sent letters to the homes and workplaces of the debtors in envelopes depicting a man being held by a large arm and shaken down for cash, according to the complaint. It is illegal to send mail indicating that a consumer may owe debt.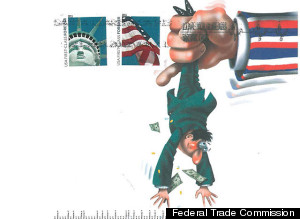 "The law specifically protects consumers from being publicly embarrassed like this," said Rebecca Unruh, a staff attorney at the FTC who brought the case against National Attorney Service. "Having your private financial business publicized to others can damage your reputation, your relationships, and possibly endanger your job."
Christopher Koegel, of the FTC's financial practices division, said the agency has come across more and more instances of debt collectors posing as attorneys or law firms in order to pressure consumers into paying debts. He estimated that nearly 30 percent of the agency's debt collection complaints stem from these companies misrepresenting themselves as law firms.
"We are seeing a lot of problems out there with debt collectors who appear to have some kind of identity crisis," he said. "Rather than just being content to be debt collectors, they seem to want to be process servers, or attorneys or law firms."
Cutler, the company representative, acknowledged that National Attorney Service's name could lead consumers to believe that it was a law firm or legal business.
Unruh said the company sent more than 100,000 text messages each month over the last year and a half. Most of the recipients were referred to National Attorney Service by payday lenders and La Curacao, a consumer lender that markets primarily to Latinos.
As part of the settlement, the company must pay the $1 million penalty and stop using the names "National Attorney Service(s)", "National Attorney(s)" or "National Attorney Collection Service(s)." The company also must report any complaints it receives to the federal government, and must provide consumers additional disclosures when communicating in writing.
Related
Before You Go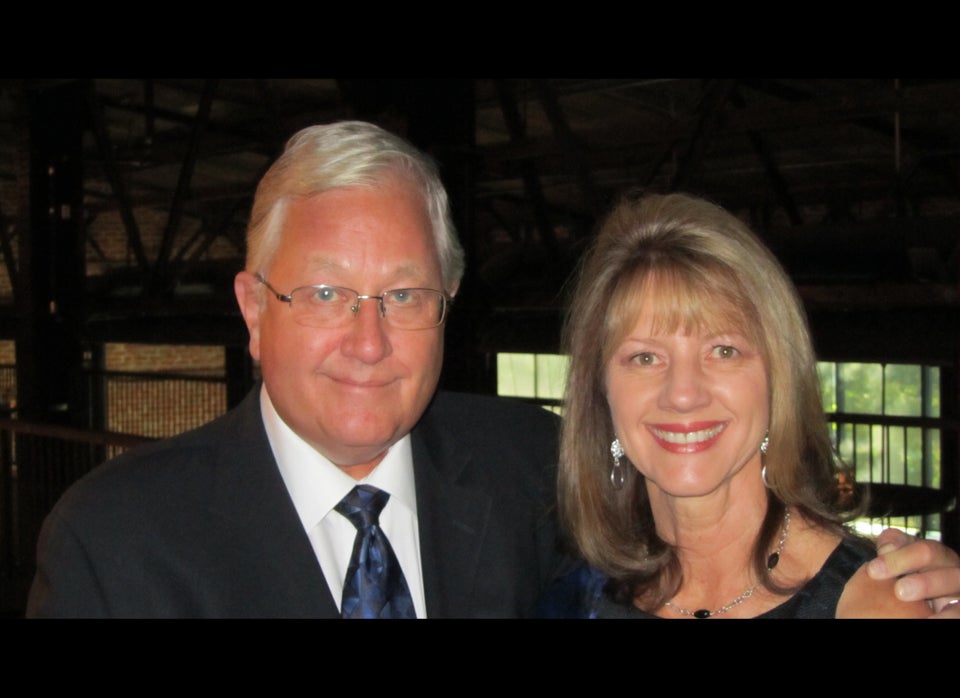 Debt Collection Stories
Popular in the Community