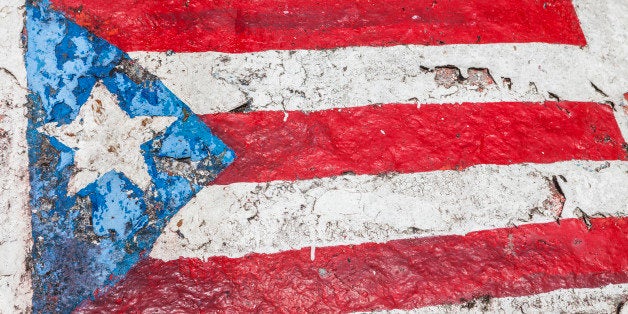 With a $72 billion dollar debt Puerto Rico's Governor declared "unpayable", the island's economy is on the verge of collapse. Now, the people of Puerto Rico -- who have been U.S. citizens since 1917 -- are left to dig themselves out of a hole the U.S. government and overzealous lenders helped create.
As anticipated, Governor Garcia Padilla's request to restructure Puerto Rico's debt has been met with fierce opposition from its U.S. creditors, which hold much of the island's debt. Indeed, many of the major hedge funds, which hoped to turn a sizeable profit from Puerto Rico's discounted bonds, are actively lobbying Congress against bankruptcy as an option for the island's looming crisis.
Yet refusal from creditors to renegotiate Puerto Rico's debt could have dire consequences for the island, including a government shutdown. Already, 45% of the island's nearly 4 million inhabitants are living below the poverty line and the unemployment rate is twice that of the United States. Puerto Ricans have also been hit with a 4% increase in sales tax, a mass exodus of professionals to the mainland, and dozens of school closings with even more expected as the island struggles to pay its bills. Among the most effected are seniors and working class families whose Medicare and Medicaid benefits lack adequate funding. Concurrently, roughly 400 physicians leave Puerto Rico every year for the mainland in search of better wages and higher Medicare and Medicaid reimbursement rates.
And while Congress can intervene, it likely won't. Despite the impact of U.S. policies in creating a culture of dependency and stagnating economic growth, Washington is conveniently looking the other way.
Nevertheless, legislation to prevent default has been introduced by Resident Commissioner Pedro Pierluisi, Puerto Rico's non-voting member of Congress. Under the bill, H.R. 870, the island's municipalities and public corporations would have access to Chapter 9, thereby allowing them to restructure their debts in bankruptcy. But H.R. 870 faces fierce opposition, as many in Congress -- particularly Republicans -- view bankruptcy as a bailout even though it would cost the federal government nothing. Further, the Obama Administration and U.S. Treasury officials have already ruled out financial assistance to save Puerto Rico from default and without the okay from Congress, the Federal Reserve lacks the authority to lend money to the cash-strapped island.
While Washington would rather blame Puerto Rico for its economic woes, the role of the U.S. on Puerto Rico's financial crisis cannot be overstated. Indeed, Puerto Rico's out-of-control debt is rooted in its status as a commonwealth (read: colony) and fueled by U.S. policies, the whole of which fail to take into consideration the unique needs and general welfare of the Puerto Rican people. As a colony of the United States, the island has little control over its monetary and fiscal policy and no actual representation in Congress. Additionally, Puerto Rico must adhere to strict trade restrictions which prohibit the island from negotiating bilateral trade agreements while simultaneously forcing the government to comply with all U.S. trade agreements regardless of their impact on the local economy. For example, the Cabotage laws enacted in 1920 by the Jones Act mean that Puerto Rico's shipping costs are twice those of its Caribbean neighbors, inflating the costs of goods brought to the island and driving the island further into debt. Beyond the political power the U.S. wields over Puerto Rico, U.S. corporations --- particularly the pharmaceutical industry -- have a stranglehold on Puerto Rico's economy despite providing little in the way of job opportunities and economic growth.
Moving forward, Washington should see it as their obligation to help Puerto Rico shoulder the monumental task of avoiding what Garcia Padilla appropriately calls the "death spiral". Passing H.R. 870 and excluding Puerto Rico from Jones Act restrictions would be a good place to start. But Washington is not alone in bearing the responsibility of Puerto Rico's debt. Lenders who so carelessly lent money to the cash-strapped island without adequately assessing risk are also at fault. Indeed the task of digging Puerto Rico out of the proverbial hole should be a shared one.
And Puerto Ricans, who will no doubt continue to shoulder the bulk of the island's debt burden, should abandon the colonialist mindset of dependency, one that believes a sustainable Puerto Rico is only possible through reliance on the U.S.
History has consistently shown us otherwise, and this time is no different.