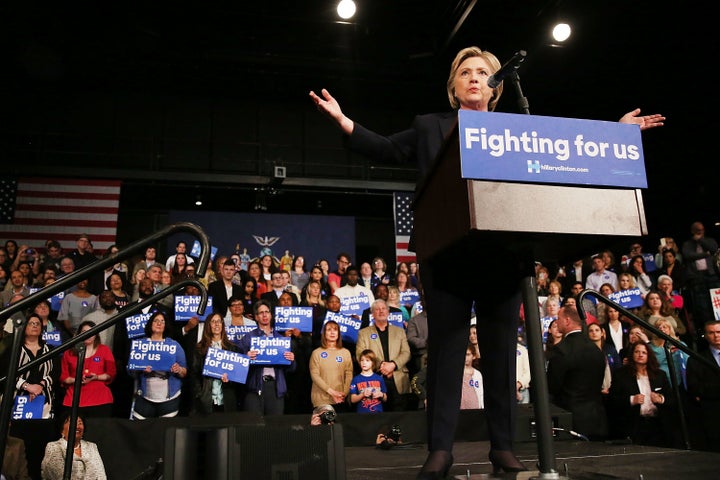 Dominick Suvonnasupa, a senior at the University of California San Diego, paid no tuition last year. His tuition was covered through a scholarship for low- and middle-income students. He was elected student body president for 2015-16, which provided a salary that worked out to about $6 an hour. And he had about $20,000 that he'd saved up before college to pay for school.
But still, Suvonnasupa, who is 28 and a first-generation college student, couldn't avoid taking out a loan to pay for the cost of college.
He tried hard not to spend more than $600 in rent on an apartment near campus, which would have kept him within the estimated cost of attendance for UC San Diego. But the campus is located in the expensive La Jolla area of San Diego, and the best he could find was an apartment for $750 a month ― and that was after he was essentially homeless for several weeks, couch surfing with friends while looking for a good deal.
"A lot of people don't account for everything," Suvonnasupa said. "There are so many factors to how college is affordable or not affordable. You have tuition, campus-based fees, systemwide fees and the external cost beyond tuition. It really can add up."
"You have tuition, campus-based fees, systemwide fees and the external cost beyond tuition. It really can add up."
The biggest plank of Clinton's plan is making community colleges free and eliminating tuition bills at in-state four-year public universities for students whose families make less than $125,000 a year. Year-round Pell Grants would also be restored. That's a start, but it wouldn't cover the majority of the cost of college.
If you're an in-state student living on campus today at a public four-year university, 61 percent of your educational cost is due to mandatory expenses besides tuition. Housing alone is a bigger financial burden for in-state students than tuition, on average.
If you're a community college student, tuition is just one-fifth of the cost of school, according to the College Board.
"There really needs to be a recognition that the cost of attending college is far more than just tuition fees," said Mark Huelsman, a senior policy analyst at the progressive think tank Demos.
Public colleges often toss in internet, library and recreational facilities fees ― regardless of whether students use them ― as well as mandatory tabs to pay for sports teams. Some schools include odd mandatory fees for things like "official" bedding. Living on campus usually requires students to purchase meal plans that average $7 to $10 per meal, partly inflated by administrative costs. The price to live in a dorm, even in states where the cost of living is low, can easily exceed $500 a month.
Clinton campaign officials told The Huffington Post they'll still need to work with governors and legislatures to nail down the exact formula on how non-tuition costs would come down and how much a student would be expected to work to pay for undergraduate studies. While the federal government can't necessarily dictate how much schools charge for extra fees, dorms and meals, states would have more ability to pressure public universities to lower those costs.
The goal isn't to provide a free ride for everyone, they said. Instead, the Clinton campaign wants to return American higher education to where it was in the 1970s and 80s, when a student could work their way through college.
Some Democratic circles are going with a "Rule of 10" put forward this month in a paper by Demos, which declares a college to be unaffordable if students can't afford the net price through 10 hours of work per week and saving 10 percent of a family's discretionary income over 10 years. The total net price includes tuition, fees, room and board and books, minus any grant or scholarship aid.
It would be reasonable, and far better than the system we currently have, if lower-income students could cover the cost of college through working 10 to 15 hours a week, Huelsman said. But the plan would need to be structured so that students aren't working so much that it harms their academics.
"Student debt― if it's taken on ― should be an option rather than a guarantee," Huelsman said. "Because the students who generally have to take student debt now are more likely to be from working-class backgrounds and students of color. A modest amount of student work is totally appropriate."
The Clinton campaign says colleges will need to be held accountable for reining in costs, and for a student to graduate debt-free will require some work or payment from savings on their end.
"Hillary Clinton wants students from working families to not have to spend a penny to cover their tuition, and ensure they receive the aid they need to help them cover all their other costs without taking on debt," said Ann O'Leary, a senior policy advisor for the Clinton campaign. "Under her plan, she'll ensure states, colleges and universities, and students all have skin-in-the-game in order to help strike a balance between cost control measures and contributions from families."
But beyond colleges holding costs in control, the broader issue requires addressing affordable housing in the U.S.
A majority of college students don't live on campus. A third of students are over the age of 25. More than a quarter have dependent children. The average college student today is not the 18-to 22-year-old kid partying, living in a dorm and playing intramural sports at the flagship campus in their state.
"The majority of the problem is the cost of living in America."
"The majority of the problem is the cost of living in America," said Sara Goldrick-Rab, a higher education policy professor at Temple University. "Frankly the living cost crisis is the same living cost crisis that regular Americans are facing."
Indeed, increasing the minimum wage to $15 an hour could make college affordable in as many as eight states under the "Rule of 10," the Demos report said. The Clinton campaign is also proposing to increase funding for on-campus child care and provide scholarships for student parents.
"I will say this is a much more sophisticated conversation about how to make college affordable than we have ever had," Goldrick-Rab said. "The fact that [the Clinton campaign is] grappling with the other costs of college is a huge step forward. It's a really good step if she does anything on those issues."
Suvonnasupa thinks it's reasonable to expect students to work part-time to pay for school, but there has to be a balance with academics and other experiences ― like internships ― that graduates need to launch their careers.
"Each year putting we're putting more people in college," Suvonnasupa said. "There's a lot more pressure to do really well nowadays. You can't just apply with a 4.0 and expect to get a job out of college; now you have to get a 4.0 and get internships and have all this experience."
Popular in the Community