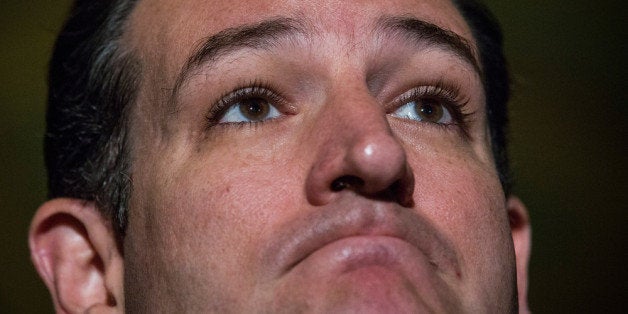 With a deal to extend the nation's debt ceiling and prevent the United States from defaulting on its debt now appearing all but certain to pass through Congress, a new HuffPost/YouGov poll shows that many Americans hold misconceptions about what raising the debt ceiling actually does.
Thirty-nine percent of respondents to the new poll said they believe raising the debt limit would directly raise government spending and increase the amount of debt held by the U.S. Slightly more -- 42 percent -- said it would allow the U.S. to pay interest on its debt and cover any spending Congress had already authorized. Another 20 percent said they weren't sure.
In fact, the debt ceiling does not authorize any government spending. Congress mandates spending, taxation and national debt levels through the budgeting process. If it does not authorize enough tax revenue to pay for its spending, then the government must borrow the difference by issuing Treasury bonds. The debt ceiling is redundant -- it caps the total borrowing the Department of the Treasury can undertake, regardless of what is agreed to in the budgeting process. Failing to raise the debt ceiling, as congressional Republicans have threatened to do for the past three weeks, would make it impossible for the government to fund the spending obligations Congress previously required, and would force the government to default on its debt.
Misconceptions about the debt ceiling were more common among Republicans, 58 percent of whom said they believed raising the debt ceiling would directly raise the debt. Pluralities of Democrats and independents correctly identified the impact of raising the debt ceiling, though about a third of respondents in each group thought that raising the debt ceiling would directly raise the debt.
Only 20 percent of respondents said they were very confident that they could explain the debt ceiling law to a friend; another 31 percent said they were at least somewhat confident. A combined 49 percent said that they were not very confident, not at all confident, or that they weren't sure. Somewhat reassuringly, those who said they were most confident that they could explain the law were also most likely to correctly identify what raising the debt ceiling would do.
Although many misunderstood the debt ceiling, 60 percent of respondents said they had heard a lot about the debate, while another 30 percent said they had heard at least a little.
Respondents were more likely than not to believe the debt ceiling must be raised even if many didn't understand what it does. Forty-four percent of respondents said that the debt ceiling must be raised to prevent an economic crisis, while 29 percent said that we could miss the deadline without major economic problems.
And by a 43 to 31 percent margin, respondents were more likely to say the debt limit is "a gimmick that has brought us to the brink of political crisis without controlling spending" than "a useful law that strengthens those trying to reduce government spending."
Still, Republicans in the poll were more likely to say that the U.S. could fail to raise the debt ceiling without major economic problems than they were to say it would cause an economic crisis, by a 45 percent to 27 percent margin.
Majorities of those who were able to correctly define what raising the debt ceiling would mean said that raising it was essential to preventing an economic crisis and that the debt ceiling itself is a gimmick.
The HuffPost/YouGov poll was conducted Oct. 14-15 among 1,000 U.S. adults using a sample selected from YouGov's opt-in online panel to match the demographics and other characteristics of the adult U.S. population. Factors considered include age, race, gender, education, employment, income, marital status, number of children, voter registration, time and location of Internet access, interest in politics, religion and church attendance.
The Huffington Post has teamed up with YouGov to conduct daily opinion polls. You can learn more about this project and take part in YouGov's nationally representative opinion polling.
Calling all HuffPost superfans!
Sign up for membership to become a founding member and help shape HuffPost's next chapter
BEFORE YOU GO
PHOTO GALLERY
2013 Government Shutdown