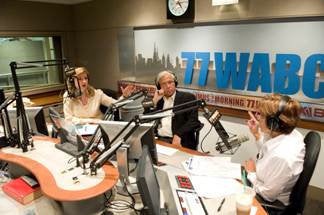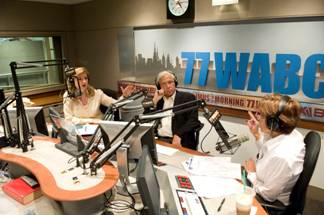 Welcome to the debut audio-blog of Both Sides Now w/ Huffington & Matalin. We're a new nationally syndicated radio show whose name sort of conveys it all -- Both Sides Now will be the first syndicated radio show that presents both sides with two prominent women.
So instead of talk radio just being ideological monologues to the faithful, we'll have two politically savvy women keeping each other on their toes. My goal as the host is to either clarify differences or bridge them.
Arianna is somewhat well-known to Huffington Post readers (now that's a coincidence!). Mary Matalin was a former official in the Bush 41 and 43 administrations, is the editor-in-chief of Threshold Editions (an imprint of Simon & Schuster), co-author of the best-selling All's Fair with her husband James Carville, and is a regular contributor on CNN. And I've been a periodic contributor to HuffPost and am now a columnist at The New York Observer. Previously, I was the NYC Public Advocate, a veteran of TV talk shows like Firing Line, Crossfire and Hardball, and the author of several books on public affairs.
We've already done a handful of shows in beta before doing a two-hour live special on WABC Radio in NYC -- the largest talk radio station in the country -- and this weekend with our official launch on what will be over 50 stations this month. What we found is that while Arianna and Mary have sharply different views on Bush-Cheney, federal regulation, jobs vs. the deficit, Glenn Beck and Israel, there was convergence on other subjects like Obama's response to the BP spill, the war in Afghanistan and being plugged-in parents.
We all discuss both the hot topics of the week and what's on the radar for the next, with a sensibility that encourages the exchange of ideas, not insults. So instead of hectoring each other or the audience, we allow listeners to decide for themselves.
Today you can click to listen to either last Sunday's two-hour WABC special with the three of us and/or a ten minute "best of" version of this weekend's hour program.
Thanks for being present at the creation. Stay tuned... and stay in touch at BothSidesRadio.com.
Mark Green

Send comments to BothSidesRadio.com
REAL LIFE. REAL NEWS. REAL VOICES.
Help us tell more of the stories that matter from voices that too often remain unheard.