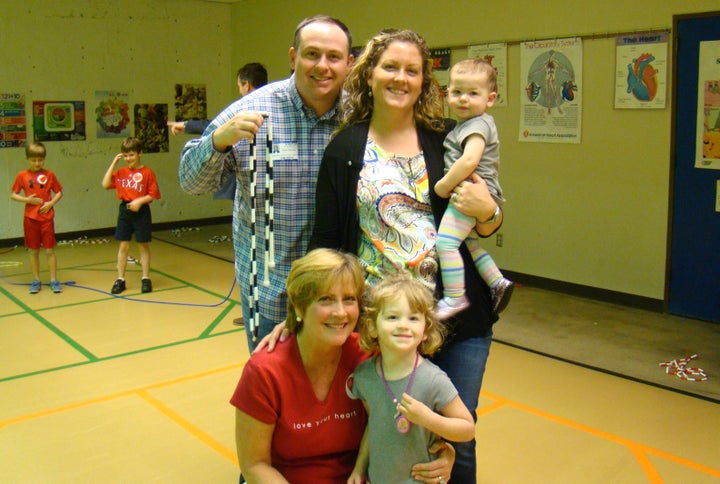 Early in her career as a PE teacher, Kris Brockhagen sought something that would thrill her students as much as her favorite activities in college had thrilled her.
Considering she'd been a cheerleader and circus performer, that was quite a challenge.
The school that hired Kris was an early adopter of a program called Jump Rope For Heart. The name alone drew her in. The details got her adrenaline flowing.
Beyond the physical activity, there was a classroom component to teach kids about their bodies. Students also were encouraged to seek donations for the American Heart Association, introducing them to the importance of helping others.
So Kris – fresh off being part of human pyramids and holding the circus role of "teeter-totter flyer" – did what came naturally.
She threw herself into it.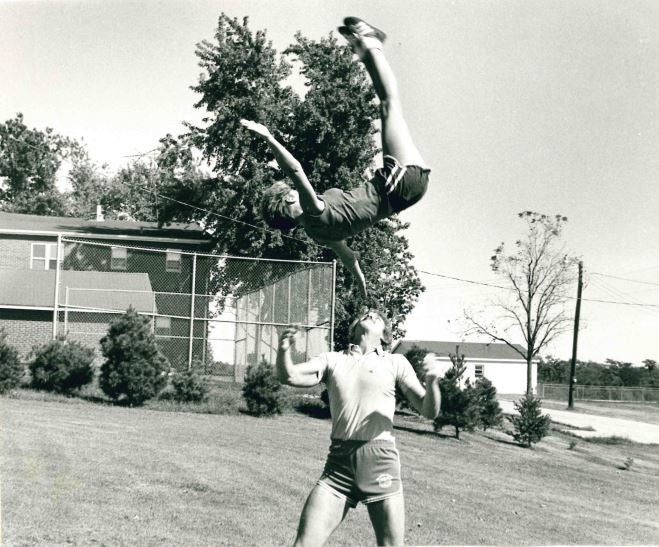 In September 1978, a high school PE teacher in Milwaukee was asked to come up with something that was new, easy to do and could raise money for a good cause. Her "Jump-Rope-A-Thon" went so well that the next year, my organization – the American Heart Association – adopted it nationwide.
Jump Rope For Heart has generated more than $1 billion to fund research and education about heart disease. The event is held at more than 28,000 schools each year, with children who once skipped rope now watching their kids take part.
The program came to Texas right about the time Chuck and Kris Brockhagen left behind cheerleading and circus performing at Illinois State University for the warmer climate of Dallas. Episcopal School of Dallas got involved in Jump Rope For Heart in 1980 and happened to hire Kris the following year.

Kids are always bursting with energy and looking for action, so getting them to jump rope was the easy part.
It took skill to convey the other elements.
Kris came at it from the angle that learning about how the body works would encourage her students to love and respect their bodies throughout their lifetime. Lessons were filtered through kid-friendly analogies.
The structure of a heart? Think of a two-story house with four different rooms.
Risk factors? Think of a trip to the State Fair.
"Imagine that your parents bought a ticket that lets you ride everything for free – you can go on the roller coaster as often as you want," she'd tell her students. "After a bunch of rides, you see the corny dog stand you really, really want one. You beg your parents to buy you one, and they do. And it tastes great! Right after the last bite, you go back on the roller coaster. How do you feel after that?"
Half the class usually said they'd be ill. Half said they'd be fine.
"You're both right," she'd say, drawing looks of confusion. She explained that some people will get sick, while others won't.
"And what if after the next ride you have some cotton candy, then go on more rides. What's going to happen now?" she'd say.
Now replace roller coaster rides, corny dogs and cotton candy with smoking, a poor diet and a lack of exercise. Each of these alone could make you sick – as in, developing heart disease. Combine them and it becomes more likely.
Kris brought philanthropy to life, too.
She started by explaining that the money raised gets spent on researching ways to beat, treat and prevent heart disease. Some of those ways were on display during her Jump Rope For Heart event – a "research table" stocked with educational heart information, and lifesaving tools such as stents and a left ventricular assist device (LVAD).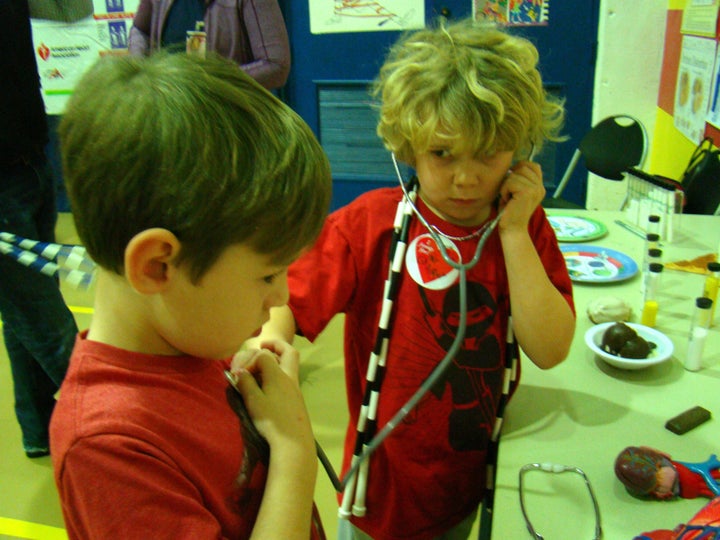 As the kids held each device, she encouraged them to imagine becoming a doctor who used them or a scientist who developed them. She then brought in doctors and scientists to speak to the kids… and jump rope with them.
"I had one AHA research grant recipient come in who was 6-foot-6. He said he'd never had a jump rope fit him. I had one! I taught him so many tricks," Kris said, laughing. "He told the kids that when he was in second grade, his parents gave him a microscope for Christmas, and that's when he decided to become a scientist. He still has that microscope in his lab, too! He doesn't use it, of course, but it keeps him inspired."
Kris seemed to think of everything. And that was before her commitment became personal.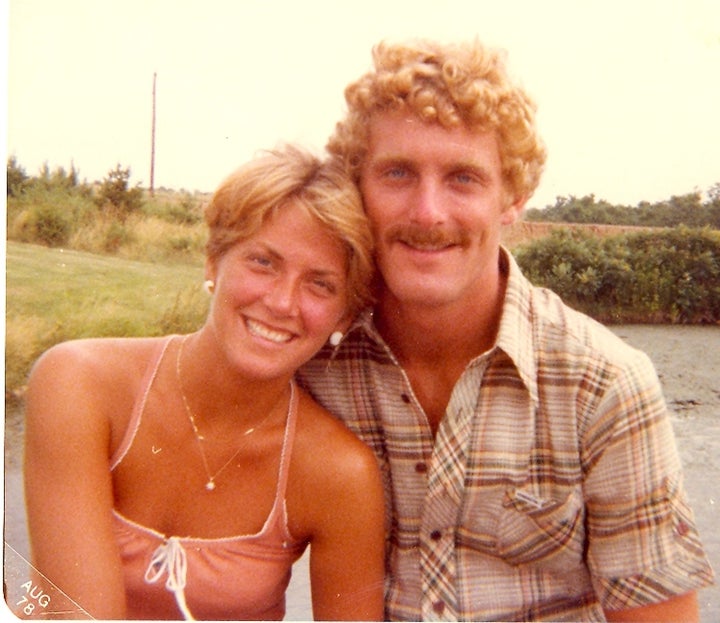 Late one night in November 1999, Kris was watching television in her den when she felt a cold sweat and the sensation of something terrible happening.
"Chuck is in trouble," she thought.
She rushed to the bedroom to check on her husband, who'd already gone to bed. He wasn't breathing. She screamed for their 16-year-old daughter to call 911 and open the front door so they'd know where to come. Meanwhile, she performed CPR, just as she'd first been taught when she was around her daughter's age.
It was a textbook response. The outcome wasn't.
Chuck had an extremely enlarged heart, but nobody knew it.
"After you lose someone you love so much, you have all these what ifs: What if I'd found him earlier? What if a doctor had found his heart problem? The biggest that I did not have to ask was, `What if I'd known CPR?' I did. I know I did everything I possibly could to get him to come back," Kris said.
During her Jump Rope For Heart Lessons, she began training her students on how to respond to an emergency. The kids might be too small to perform chest compressions now, but they could call 911 and wait for the ambulance. And having learned the skill, they'd have an idea of what to do once they grew bigger and stronger.
"The important thing was for my students not to be scared," she said. "I want them to say, `I can help, I can do something.'"
The AHA is based in Dallas, so Kris worked with our national office to incorporate more information about CPR training in the Jump Rope For Heart educational coordinator kits.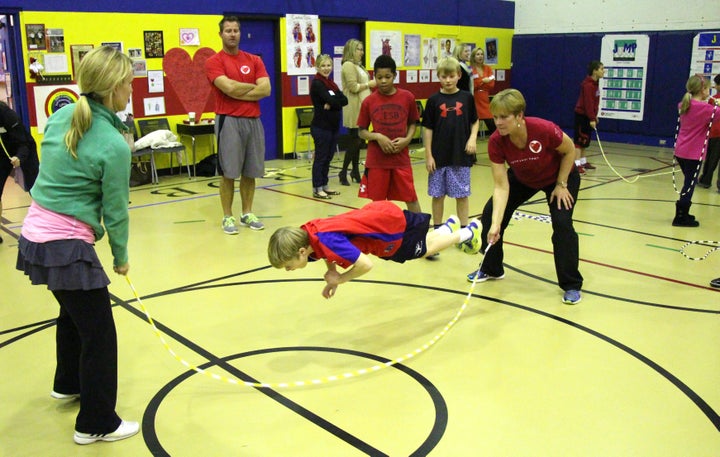 Kris' approach works. Just ask …
The grandmother who was told she needed a stent, but refused. She told this to her daughter, only to have her granddaughter interrupt: "Grandma, that stent is scaffolding that's going to hold your arteries open." She got the stent.
The great aunt who was babysitting a second-grader when she starting rubbing her left arm and was short of breath. The girl called 911, opened the front door and kept her great aunt calm. The woman lived through her heart attack.
The dad who went into cardiac arrest when his teenage daughter told her mom, "Move over, I know what to do." Kris still marvels at how cool it would be to say, "I saved my dad's life."
Kris eventually took her expertise in teaching lifesaving information into the community. She's run health fairs and held position on various AHA boards, and for the last 10-plus years she's been coordinator of Jump Rope For Heart and Hoops For Heart for all of Texas.
Since 1984, she's also run "Just Skip It," a jump rope team of boys and girls ranging from kindergarten to seventh grade. Strictly a performance team (as opposed to those that compete), their core audience is high school gyms, but they've also played at halftime of SMU, Harlem Globetrotters and Dallas Mavericks games.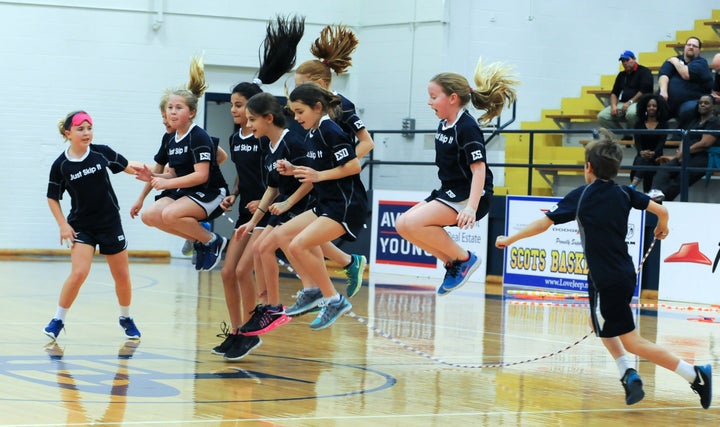 A few months ago, Kris retired after 35 years at Episcopal School of Dallas. That makes this the first school year without an event to plan since her first years out of college.
While she hopes to remain involved, her impact is already wide and deep.
Her school raised more than $500,000 through Jump Rope for Heart during her tenure.
Thousands of students were empowered with the knowledge and tools to live healthy lives.
Now apply to the butterfly effect and think of how many lives have been touched by her former students, their parents and everyone else exposed to her messages … as well as anyone touched by those $500,000, from doctors to researchers to patients.
"Being a volunteer is the best feeling in the world, because you know you are helping someone other than yourself," she said. "I feel very connected – like that's what I'm here for."