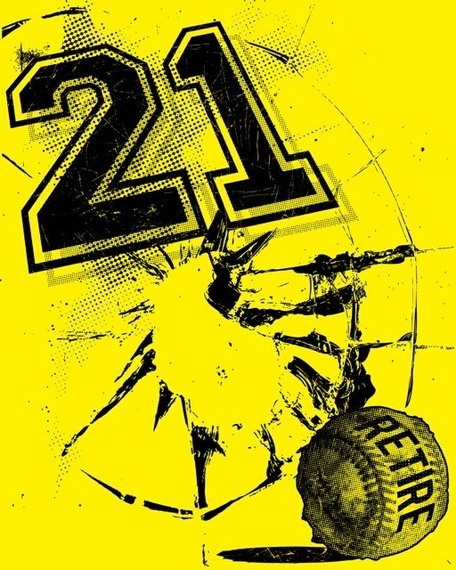 One interesting thing about having the 21 Days of Clemente forums for the last 13 years is that not one is similar to the others. Yesterday's forum was so different, yet enjoyable that I am still thinking about it today.
By the time I got to Applebee's there were already a few folks there taking advantage of the "Happy Hour" and yesterdays cold weather made that pit stop for some a necessity. As we began to set up in the area assigned to us more folks began to trickle in and we began to move our table to make room for everyone. People began ordering and as the food began to arrive more people continued to join us. The one table connected with another, then another and it soon looked like one of those huge Thanksgiving dinners with everyone sitting around a long table with an abundance of food and drinks.
That was yesterday's second 21 Days of Clemente forum, one of the most intimate settings that we have had in the thirteen years that we have been repeating this ritual. The beauty of such an event is when you see such a diverse group of individuals, from a state Supreme Court justice to a retail worker, from professionals to unemployed, male, female and a broad range of ages. Many meeting for the first time with one thing in common, they took time out of their hectic schedules to hear and remember Roberto Clemente and this way commemorating a special individual who should not be forgotten during the month of December.

Our special guest, William Soto Jr. spoke about his father a great El Barrio activist that might not have a street, or plaza named after him, but those of us who knew him know that William "Willie" Soto Sr. was a man that always stood up for the rights of many people in his community. Retiring Clemente's #21 was only one of many issues that I remember Willie Soto organizing around. Yesterday was also a tribute to him, a senior man that took time out of his schedule to help others and get people like myself to pick up the baton and continue to struggle to retire #21. I also believe that William Soto Sr. was smiling from above knowing that the movement to retire 21, something he initiated was still alive today.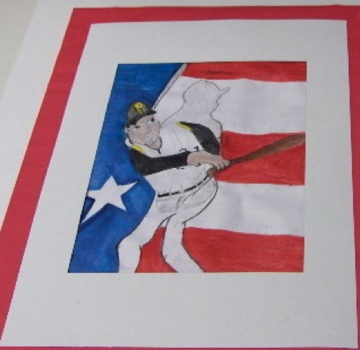 I then spoke about how we started the movement the Retire 21 taking it a step further from the local petition gathering that Mr. William Soto had started. I gave details on how I consulted with three Latinos, Omar Minaya, then General Manager of the NY Mets, Dennis Rivera, President of Local 1199 and Fat Joe (local South Bronx rapper). All three individuals thought it was a good idea and convinced me to go ahead and thus the Retire 21 Campaign was born and was officially announced in July of 2006 at the All-Star Game Baseball weekend held in Pittsburg, PA.
Next article I will discuss the details that took place in Pittsburg, PA and where the movement is today.
Calling all HuffPost superfans!
Sign up for membership to become a founding member and help shape HuffPost's next chapter