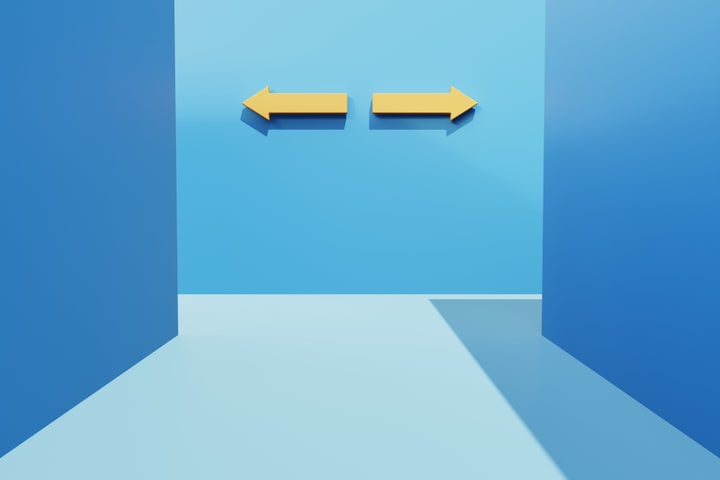 We make tons of big and small decisions every day. And when it comes to job moves, it can feel easy to know you're picking the right choice when you know for sure that the latter option would be terrible for your career.
But when you are presented with more than one good option, it can be difficult to weigh what is exactly the next best step in your job journey.
Whether it's a college or a job offer, all of us will face the pressure of making a career decision that can feel monumental. We chatted with career experts on how they do the calculus of costs vs. benefits and decide between two options that both look good on paper. Read their advice so you can make the best choice for yourself:
Ask yourself which option will bring least regret.
"Picture yourself stepping into a time machine and traveling forward one year, five years and 10 years. Which decision would give you the most peace?" he said you can ask yourself.
Ng outlined different factors that can help you decide which career path would lead to the least amount of regret:
"Which option would help me build my reputational capital? Which option would look best on my résumé?"
"Which option would help me build my social capital? Which option would help me meet the best people?"
"Which option would help me build my human capital? Which option would allow me to learn the most?"
"Which option would help me build my financial capital? Which option would give me the lifestyle I want long-term?"
"No option will be perfect, but if an opportunity gives you more points, it may be the better option," he said. "Not everyone will value, say, financial capital in the same way. And in general, it's important to play the long game. That role that pays slightly less could also lead to a steeper higher earnings growth long-term."
Being true to your needs now can help you later when you're actually doing the role.
"You have to be honest with yourself about what it is that you truly want. Because if it is salary, for example, or if it is flexibility in being remote and benefits and you take that job and now you're resentful, you're going to show up with that energy," said Indiana-based career coach and diversity consultant Ebony Joyce.
Clarify your values and see if they match with what is being offered.
Try writing out a mission statement with your values to keep you focused on your why, suggested Lauren Appio, a New York-based psychologist, executive coach and consultant.
"Make a list or write a mission statement of your top priorities –– what you want to get out of this next step in your career. Then, compare your choices against these priorities," she said. "Does one seem to hit upon more of your priorities? Does one option have plenty of pros, but they aren't really the ones in your mission statement?"
Once you have a sense of your values, see if they match the company's values, Joyce said.
"If it's not a good culture fit, if it's not a good environment ... if those things aren't in alignment with what you're looking for and where you are, regardless of some of the other things, you could be in the market and searching in three to six months because it just wasn't a good fit," she said.
To suss out the institutional culture, read Glassdoor company reviews and try talking to people who already work or study there. Watch out for early red flags, like interviewers bad-mouthing past employees and bosses tightly controlling how employees communicate, even to potential new hires.
Joyce suggested asking potential future colleagues for informational interviews via LinkedIn as one strategy job-seekers can try to learn more about company culture.
You can try using direct language like "Hey, I saw a position that I'm interested in. I wanted to learn more about the culture. Can we set up some time just to learn more about that?" she suggested.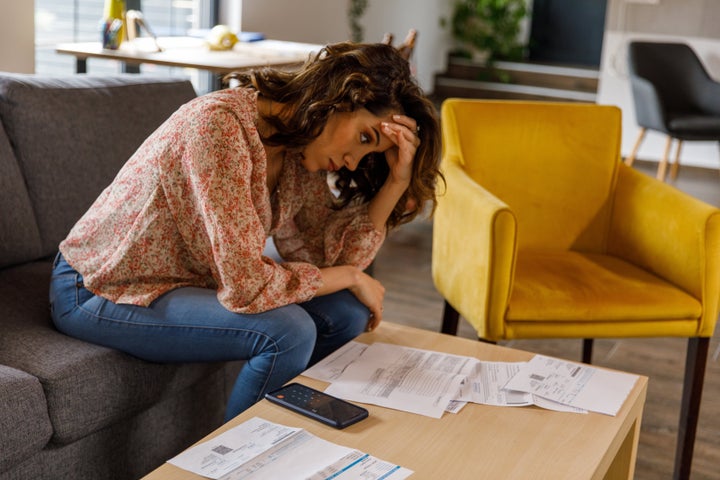 Ask yourself which option plays more to your desired strengths.
One other way to help decide is to think deeply about what you do best and what's most important to you in your career, said career coach Anne Genduso.
The choices may seem impossible to pick between, but choosing something that you find more engaging is one of keys to building lasting fulfillment in a career, she said.
"Do you naturally build relationships? Analyze data? Distill complex concepts into easy-to-understand language? Being able to use your strengths at work can make or break your job satisfaction," Genduso said, citing Gallup research that finds that employees who use their strengths are more engaged, perform better and are less likely to leave.
In this way, choosing the option that will help you improve the work you already find satisfying can be more rewarding than constantly fighting to improve upon weaknesses you find tiring.
"Knowing your top strengths and your most important values can help you narrow your career choices by analyzing how well they align with your needs," Genduso said.
Do a final gut check.
Our bodies can sometimes tell us when something is feeling off, even before our minds can fully articulate it.
Do an intuition check by asking yourself, "If I didn't have to worry about how anyone else feels about my decision, or how my decision would affect others, do I have a sense of what I would want?" Appio said. "Then, if you have an initial answer, you can reconsider others' needs and perspectives and how you might solve any solvable problems that could arise."
Understand that if the choice you pick doesn't work out, you can make another choice.
Many of us can lose sleep over whether or not we are dooming our futures by picking the wrong offer, so it's important to put the choices in perspective. Making a career decision can help shape you, but it will not define you.
Even if you realize weeks later that the first option may have been the better move, you can still make another career choice, like quitting, transferring schools or asking to be moved to another department.
That's because it's normal for our career paths to not be linear. Take it from media mogul Oprah Winfrey. When she was talking to a group of Stanford business students in 2014, she said that the one piece of career advice she wanted to leave them with is that it's OK to get off track by taking the wrong job, because that contains an important lesson too.
"There are no wrong paths. There are none. There is no such thing as failure, really, because failure is just that thing trying to move you in another direction," she said. "So you get as much from your losses as you do from your victories, because the losses are there to wake you up."
In other words, it's more than OK to pivot to the next opportunity when you know that lingering in one will make you unhappy.
"Even if you get there, and you're like, 'This was not the right choice.' You can choose to make a different choice. You can decide to say, 'Yeah, I'm not going to be here that long,'" Joyce said.