Former President George W. Bush is back in the spotlight as he hits the media circuit to promote his new memoir Decision Points in conjunction with its release this week.
"I have written a book," said the Republican leader at a trade conference in Chicago, Ill. last month. He joked, "This will come as quite a shock to some. They didn't think I could read, much less write."
Details from Decision Points began to leak in the weeks leading up to its November 9 scheduled release. From reflections on some of the most intense controversies his administration faced, to concerns over former Vice President Dick Cheney coming off to the public as "Darth Vadar," new insights continue to emerge as Bush conducts interviews about the book.
"I have zero desire, just so you know, to be in the limelight," explained the former White House leader last month. "I'm going to emerge then submerge."
In a one-on-one interview with NBC News host Matt Lauer this week, Bush spoke about his legacy.
"I hope I'm judged a success. But I'm gonna be dead, Matt, when they finally figure it out," he explained. "And I'm comfortable knowing that I gave it my all, that I love America and I know it was an honor to serve."
While the time Bush spends in the public eye may be short-lived, there's no shortage in details from Decision Points to keep buzz alive about the former president.
Here's a rundown on some of the most intriguing revelations: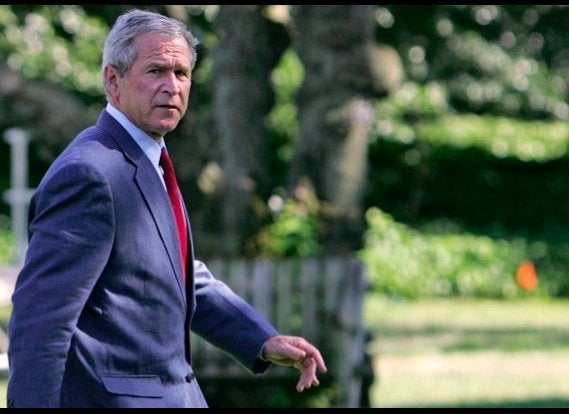 George W. Bush & <em>Decision Points</em> Revelations
Popular in the Community