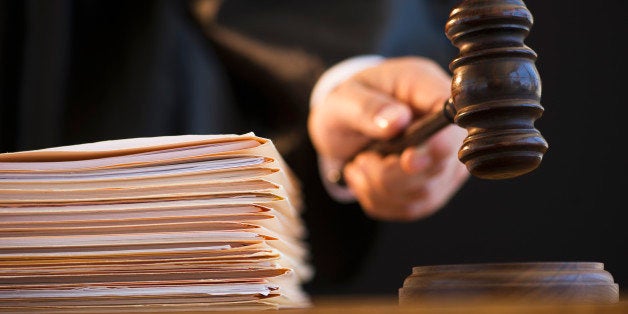 Judges play a critical role in a typical criminal case, not only in the most direct ways--delivering bail and sentencing decisions--but also through managing trial speed.
Through my work as an Administrative Judge and Chief Judge, I have learned that it is vital to understand, measure, and monitor judicial workload because caseflow has a direct effect on the jail population. For example, it is estimated that two-thirds of Palm Beach County's inmates are awaiting court appearances. The circuit needs to ensure that these cases are handled in a timely manner to avoid unnecessary pretrial detention.
Recognizing the importance of effective caseflow management in ensuring timely disposition of cases, I created a tool called the "In/Out Report" that judges can use to verify, on a monthly basis, that cases are moving efficiently through the court system. Additionally, this report helps measure judicial workloads and make sure that the cases are equitably assigned among the judges and divisions, such as civil court, criminal court, and family court.
The In/Out Report incorporates four kinds of data to give a comprehensive snapshot of the current docket that can be used to make informed caseflow decisions:
Pending cases--the number of active cases within a specific judicial division on the day the report is run;
Reopened cases--the number of cases that were closed and then subsequently reopened (as of the date the report is run);
Filings--the number of newly filed cases assigned to each division; and
Dispositions--the cases in which all issues are resolved and no further judicial action required.
With the information provided by the monthly In/Out Report, our judicial docket now has an 88-day average period from a filing to disposition for misdemeanor and felony cases and an above-state-average clearance rate of 107.9%--which means that we dispose more cases than we receive in a given time period.
What bolsters the effect of using this new report is that the judiciary is not working alone in this endeavor. In Palm Beach County, the circuit, as well as its court partners, are carefully analyzing each decision point that affects our criminal justice system; from law enforcement point of contact through arrest, booking, first appearance hearing, appointment of counsel, bond hearing, arraignment, case disposition, sentencing, and possible reentry. Together, we are fine-tuning the various processes.
Most recently, with the added resources made available by the MacArthur Foundation's Safety and Justice Challenge funding, the county, court, and court partners are collaborating further to carefully evaluate the criminal justice issues that impact our community with the goal of reducing the county's jail population, without compromising the safety of our citizens. Creating judicial workflow reports is one example of the kind of data-driven reform effort that can help achieve this goal.
The Hon. Jeffrey Colbath is the Chief Judge of the Fifteenth Judicial Circuit in Palm Beach County Florida. He is in his second term as Chief Judge having served since July of 2013. Previous to the Chief Judge position, Judge Colbath served as the Administrative Judge of the Circuit Criminal Division of the Court which included a divisional caseload in addition to the administrative responsibilities.
REAL LIFE. REAL NEWS. REAL VOICES.
Help us tell more of the stories that matter from voices that too often remain unheard.