A newly declassified video obtained by a research company shows a fast-moving UFO off the East Coast as it was tracked by two U.S. Navy pilots in 2015.
It's unclear what the object is, and the pilots are heard laughing and shouting as they attempt to track it.
"Wow! What is that, man?" one of the pilots says in the video. "Look at that flying!"
"This footage was captured by a U.S. Navy F/A-18 Super Hornet using the Raytheon ATFLIR Pod that was being operated by a highly trained aerial observer and weapons system operator whom the government has spent millions of dollars to train."
The organization notes that the object has no wings or tail, and leaves no exhaust plume.
To The Stars Academy Of Arts And Science was founded by Tom DeLonge, the rock star formerly of Blink 182 and currently in the band Angels & Airwaves. Other co-founders include Jim Semivan, formerly a senior intelligence member of the CIA, and Hal Puthoff, who has advised NASA and the Defense Department.
Navy Times said the Defense Department had no comment on the video.
Last year, The New York Times revealed the existence of a secret Pentagon UFO program that ran from 2007 until it was reportedly shut down in 2012.
The report included similar footage of unknown fast-moving objects tracked by pilots.
"My personal belief is that there is very compelling evidence that we may not be alone," Luis Elizondo, who ran the program, told CNN in December.
Elizondo is also now part of the TTS Academy.
"These are just three videos now that have come out that everybody's looking at," Elizondo told CNN Monday. "But there is far more compelling evidence that I was privy to that ― you know, I think you're looking at the tip of the iceberg."
The new video has led to calls for a more concerted effort to track and study UFOs.
"Is it possible that America has been technologically leap-frogged by Russia or China?" Chris Mellon, a former deputy assistant secretary of defense for intelligence in the administrations of Bill Clinton and George W. Bush, wrote in an editorial in The Washington Post on Friday. "Or, as many people wondered after the videos were first published by the New York Times in December, might they be evidence of some alien civilization?"
He serves as an adviser to To The Stars Academy Of Arts And Science.
Support HuffPost
The Stakes Have Never Been Higher
Related
Before You Go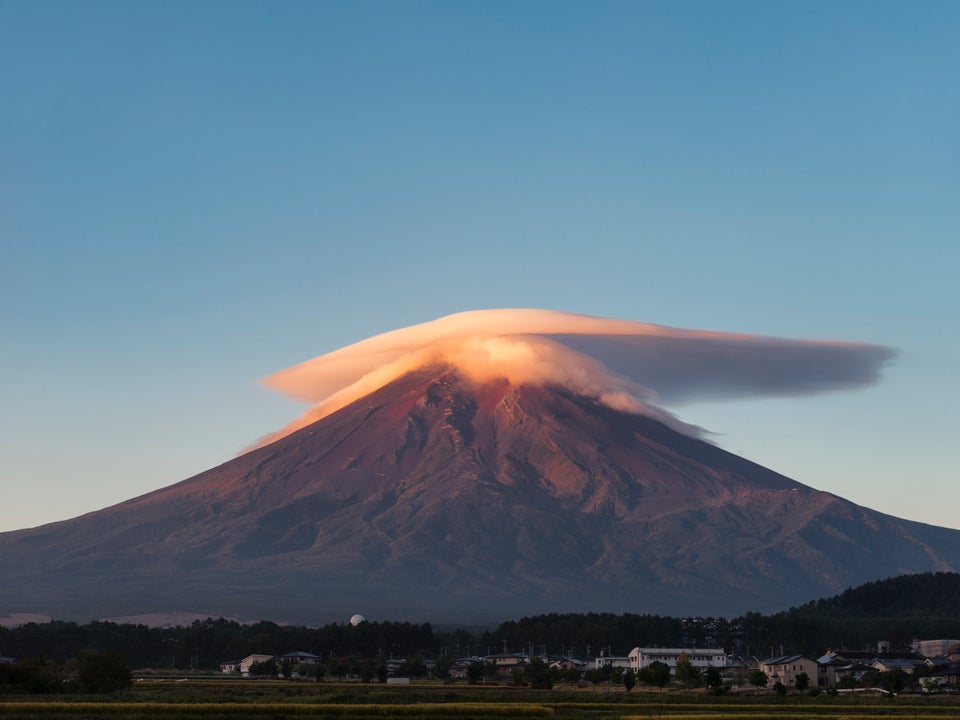 UFOs Or Lenticular Clouds?
Popular in the Community