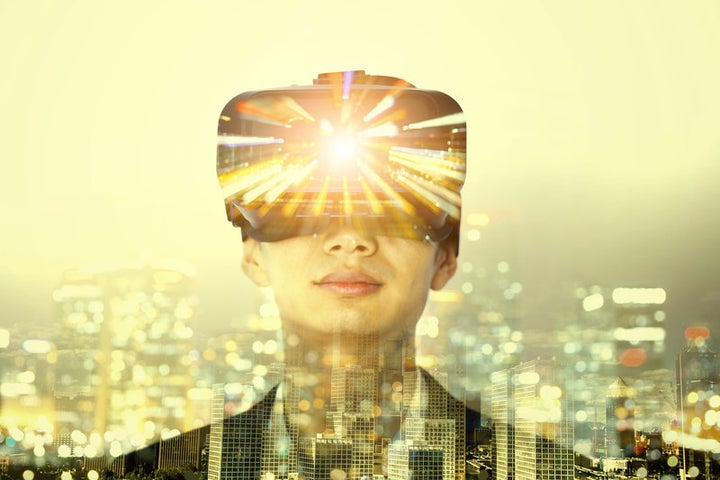 The traditional office space has evolved a lot over the past decade. While many have foregone the cubicle to improve collaboration, studies have shown that open-plan offices actually take a hit on workers' productivity and well-being. In light of this new information, something curious happened. Instead of rescinding back to enclosed spaces, the advent of new technology allowed for the future of work to emerge.
In efforts to peer into the future and see what office spaces will be like by year 2030, it's worth noting that the future of work, supported by new technology, is the reason why the traditional office will cease to exist. While some of these technological advances may seem like science fiction, the future is already upon us and this is seen in remote working trends, cutting edge technology already being used in the workplace and the rise of on-demand marketplaces fueled by an evolving mentality about work.
Trends in remote working are on the rise
The concept of remote working is actually quite commonplace as telecommuting has been for years, offered as a perk by many companies. The digital nomad revolution, which allows for individuals to do all their work online while traveling, has been popularized by the media. According to a recent report compiled by the New Jersey Institute of Technology's MBA program, 45% of US employees already work from home while 53 million Americans are working as freelancers.
Also, a joint poll done by Ipsos and Reuters in 2012, said that 20% of workers telecommute globally, especially in Asia, the Middle East and Latin America. The poll showed that telecommuting in India is especially popular, with 50% of workers working from home. In Indonesia, 34% of workers telecommute.
And there's the rise of the Millennial workforce, a demographic aged 18-34, which is predicted by the US Bureau of Labor Statistics to make up 75% of the American workforce by 2030. Over in Asia, it's the same story. In Singapore for example, there are currently 1.2 million Millennial workers, which makes up for 22% of the resident population, according to a report by Aon Hewitt.
This generation is always connected by mobile, is literate in the latest technology, and autonomy is one of the indispensable on-the-job perks that Millennials need from their employers, which will undoubtedly lead to more telecommuting roles.
Tech advances lets us collaborate with our teams from wherever we want
As mentioned earlier, the world of science fiction is already upon us which has begun negating the need for workers to be based out of a central office.
For example, telepresence robots are already being used by a number of companies running the gamut of tech giant IBM to media company the Verge. Telepresence robots, for those unfamiliar, combines a remote-controlled car with video conferencing technology to act as a double for your telecommuting colleague. While video conferencing is usually effective for most meetings, the benefits of a telepresence robot allows remote workers to maintain a constant "physical presence" in the office.
While it's still early days, there's also been a lot of experimenting when it comes to virtual reality in the workplace. While video conferencing and screen sharing works well enough, it doesn't allow the remote worker to experience the camaraderie of collaborating with their teammates. But put on a VR headset and you can actually "sit beside" your colleagues in the meeting room, even though you are thousands of miles away.
With telepresence robots and VR fast becoming the norm, it's likely that the chance to work remotely will become less of a perk but more of an option.
Using marketplaces to find the best most effective places to work
Besides cutting edge technology being used in the workplace, there's also the mentality that commuting into the office day in and day out may not be ideal for productivity. In fact, companies such as Xerox and Gate Gourmet have reportedly noticed a link between long commute times and low employee retention.
So as it's fairly established that commuting to the office may be hurting productivity and creativity, a report on 'the future of work' thinks that by 2030, workers will be using real-time marketplaces (similar to on-demand booking apps like Uber) to find the most effective spaces for them to work. This is already happening, with startups in Malaysia that has a service allowing users book unused workspaces in cities like Kuala Lumpur.
By allowing the sharing economy to revolutionize the real estate market, the report said that building owners and tenants alike will be able to contribute unused work spaces "back into an ecosystem of available space." These tools will then contribute to the constant makeover of the traditional office.
The way forward: What does this mean for our future offices?
Based on remote working trends, the working habits of Millennials, newly-adopted technology and the rise of the sharing economy, the traditional office as we know it is likely to diminish in size. However, all of these elements stand to "complement" the office instead of "replacing" it as there is still great value in face-to-face interaction ― especially for those at the executive and management level.
So while the office may still exist by 2030, it might just look very different. How different? Only time will tell.
Related