Some days, you just don't have the time or energy to cook an ornate meal. If making a great dinner seems like an impossible feat, fear not -- there's no need to go hungry. In the above video from #OWNSHOW, Claire Thomas of The Kitchy Kitchen shows how you can make a ridiculously simple summer dinner that's light yet full of flavor.
Deconstructed Pesto Pasta
Recipe by Claire Thomas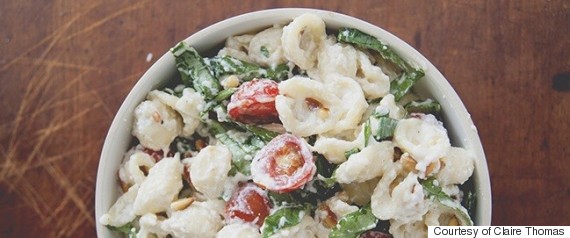 Ingredients
8 ounces orecchiette, cooked, drained, and cooled
3/4 cup ricotta
2 cloves garlic, minced
1/4 cup olive oil
1 cup basil, chopped into ribbons (chiffonade)
1/2 cup grated parmesan
1/2 cup pine nuts, toasted
1 1/2 cup cherry tomatoes, halved
Salt and pepper to taste
Directions
In a large bowl, combine the orecchiette (or any pasta your like) with the ricotta, garlic and olive oil. Stir until the ricotta lightly coats the pasta.
Add the remaining ingredients and gently combine.
Add salt and pepper to taste.
Before You Go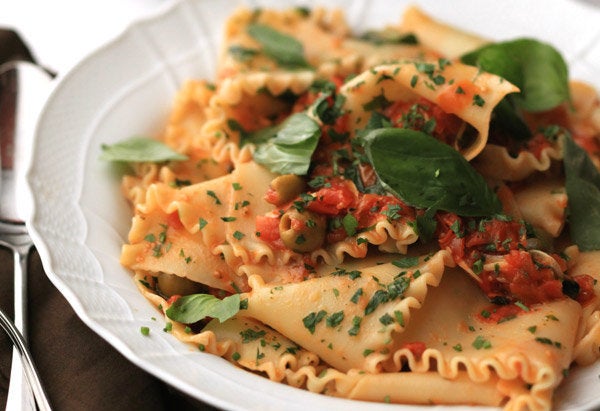 The 6 Fastest Italian Dinners
Popular in the Community