I met the man who would become my husband in a psychiatric hospital—he was a psychologist, and I was a psychiatric worker, my first job after college. For more than 25 years, we shared intertwining personal and professional lives, but then came financial reversals, an affair, and the marriage dissolved.
As a result of the loss of that relationship, I became severely depressed, but now I feel much more compassion for my patients because I understand on a deeper level what it is like to feel helpless and hopeless about the future.
I had previous personal experience with mental illness. My younger brother, Jonas, had been diagnosed with schizophrenia at age 17, and I saw how the stigma of his illness led to shame and further isolation in my family.
My extended family didn't understand my brother's problems and would make excuses—like he had a skiing accident—as to why he wasn't able to participate in family functions.
My brother died of lung cancer in 2008, and my marriage fell apart a short time later. I lost weight and withdrew from the world. It wasn't until I was placed on an antidepressant that I felt strong enough to follow my own psychotherapist's advice—to actively seek out the support of others. I relocated my residence and practice to my hometown, where I reconnected with friends from high school and college, and joined several groups, where I made new connections.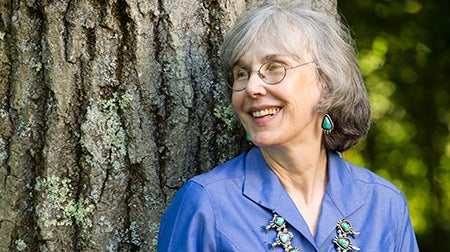 It provided emotional support for me. I also worked hard in my own psychotherapy and focused on rebuilding my personal life and professional practice.
I enjoy working with young people in particular, because I know that a little nudge in the right direction can have a big impact on someone's life. I am astonished at comments from patients who say that some of their friends and family members assume that if they are going for counseling, they must be messed up.
Going to therapy doesn't mean that you are messed up; it means that you want to be connected to your own life. Those individuals who are in psychotherapy are among the healthiest and strongest people I know.
Luanna is a 62-year-old psychologist from Massachusetts. To read more about Deconstructing Stigma and to meet more people like her, visit DeconstructingStigma.org.