Whether you're looking to sell your house or just want to make it look more inviting from the outside, there's no over-stressing the value of creating good curb appeal. And, with spring in full force, now is the best time to work on boosting your home's exterior. One surefire way to make sure it stands out from the sidewalk? A bold splash of color.
From painting the front door a bright shade of blue to adding a quick and easy welcome mat to spruce up your porch, a little bit of color can go a long way to make your home really pop. The key is to focus on one particular area. For example, if you want to give your shutters a colorful makeover, choose a hue that you can easily incorporate as an accent elsewhere, like in the garden. It will make your front yard feel more uniform and pulled together.
Also, remember that color can carry a lot personality. if you're going to paint your home, keep in mind that while bold colors can feel welcoming and cheerful, they can absorb light to make your house look smaller. For a more neutral look, opt for shades with grey undertones, like muted blues and greens. They'll still add a subtle splash but won't feel too overwhelming. Or, try giving your home a dramatic focal point by painting the front door a darker shade than the rest of the house.
And finally, if you're looking to add color to your home's exterior without a dramatic paint job, a great way to experiment with color is in the garden, where you can mix and match bright purples, blues, pinks, reds and yellows that will certainly help boost your home's outdoor appeal.
For more colorful tips, just take a look through our slideshow where we've rounded up 13 ways to improve your home's curb appeal. And, as always, be sure to share your suggestions in the comments below.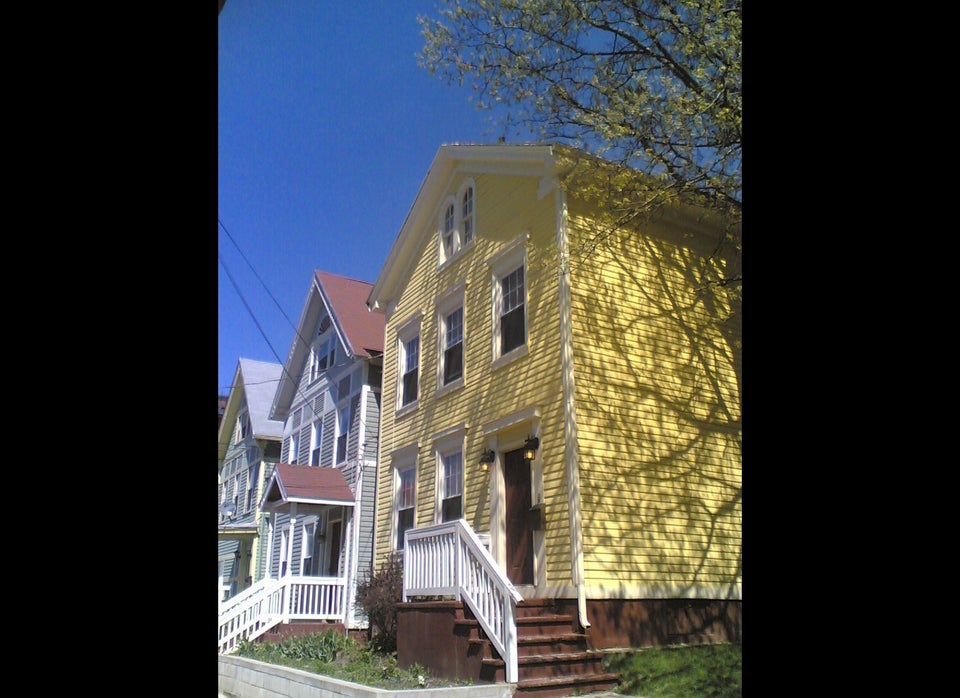 Color Ideas: Curb Appeal
Popular in the Community