The hallway of a home is often easy to overlook. It's a "transitional" space that you don't spend much time looking at, unless you're picking up the scattered shoes that somehow land there.
Yet, a hall has plenty of potential. For example, the empty walls make the perfect canvas for a slightly more dramatic look that might overwhelm an entire room. Or, you can squeeze in some well-chosen furnishings to bring more function. Whether you have a small space or are lucky enough to have a formal entry, these seven decor ideas might inspire you to look at those walls as canvases with great potential.
Add chairs and a bold mirror to an awkward wall.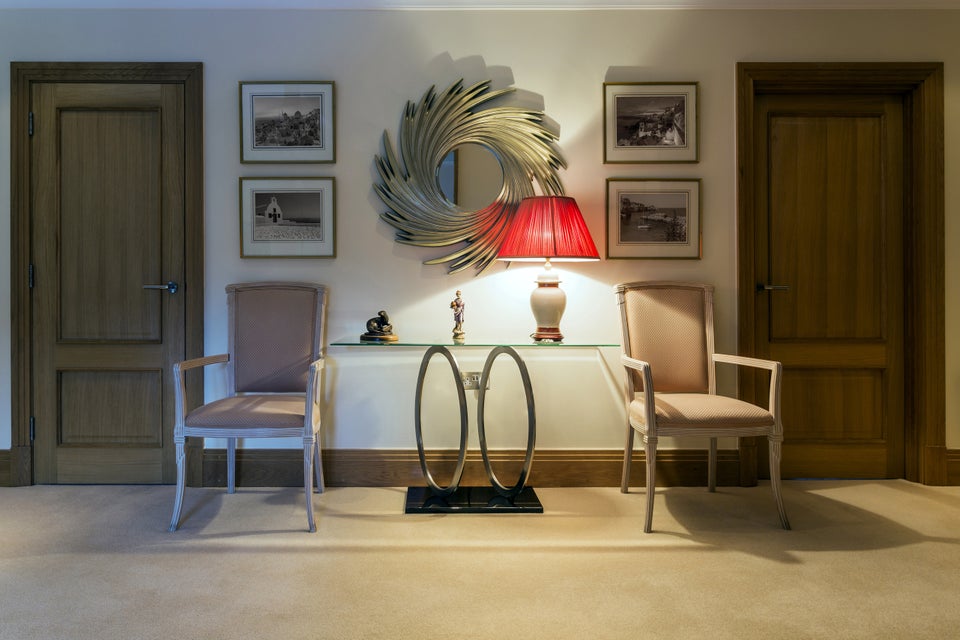 Spaces Images via Getty Images
Offer up a warm welcome by adding a small bar to your entry hall.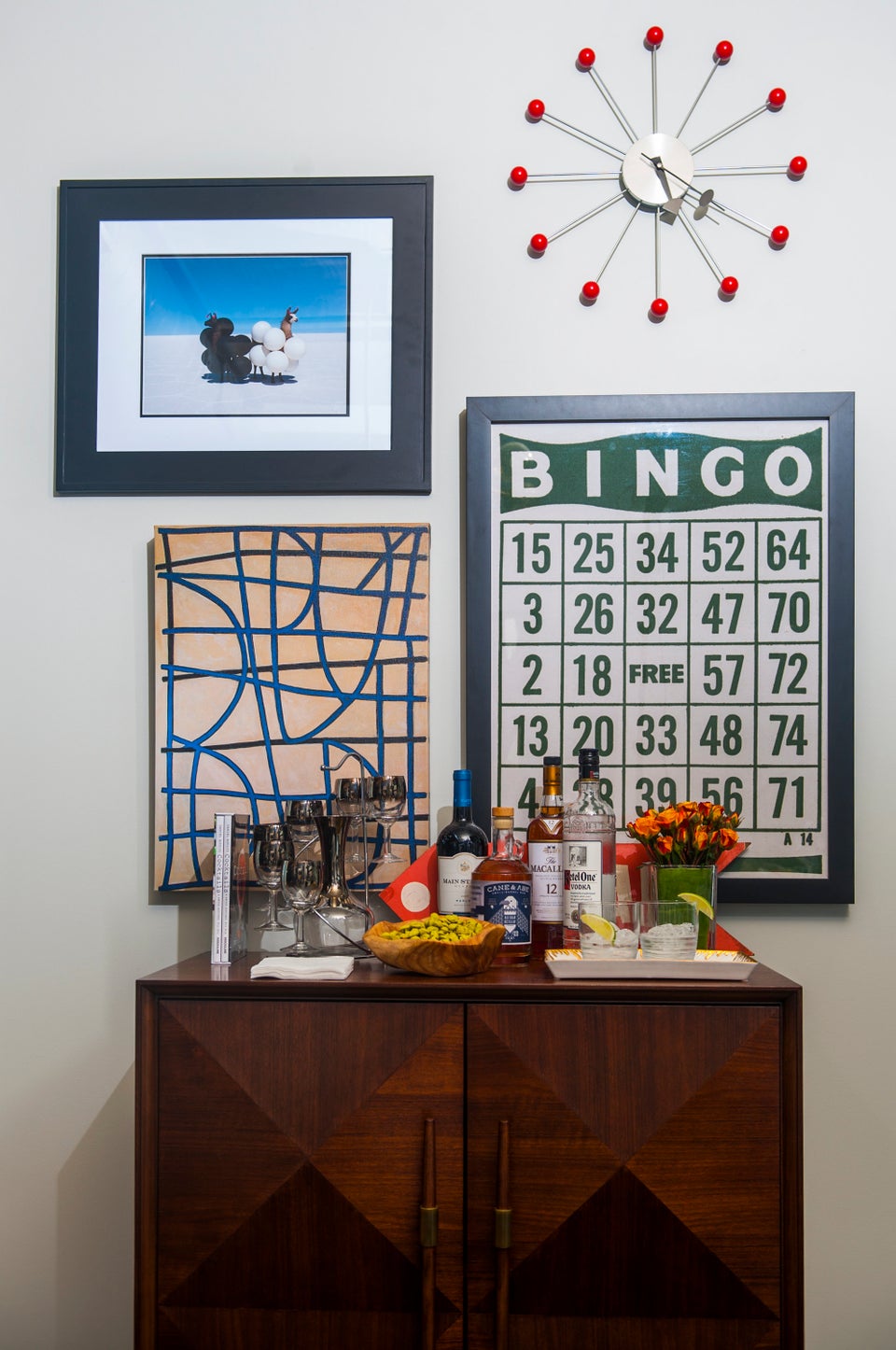 The Washington Post via Getty Images
A vintage cabinet makes the perfect spot for displaying fresh blooms (OK, and spirits).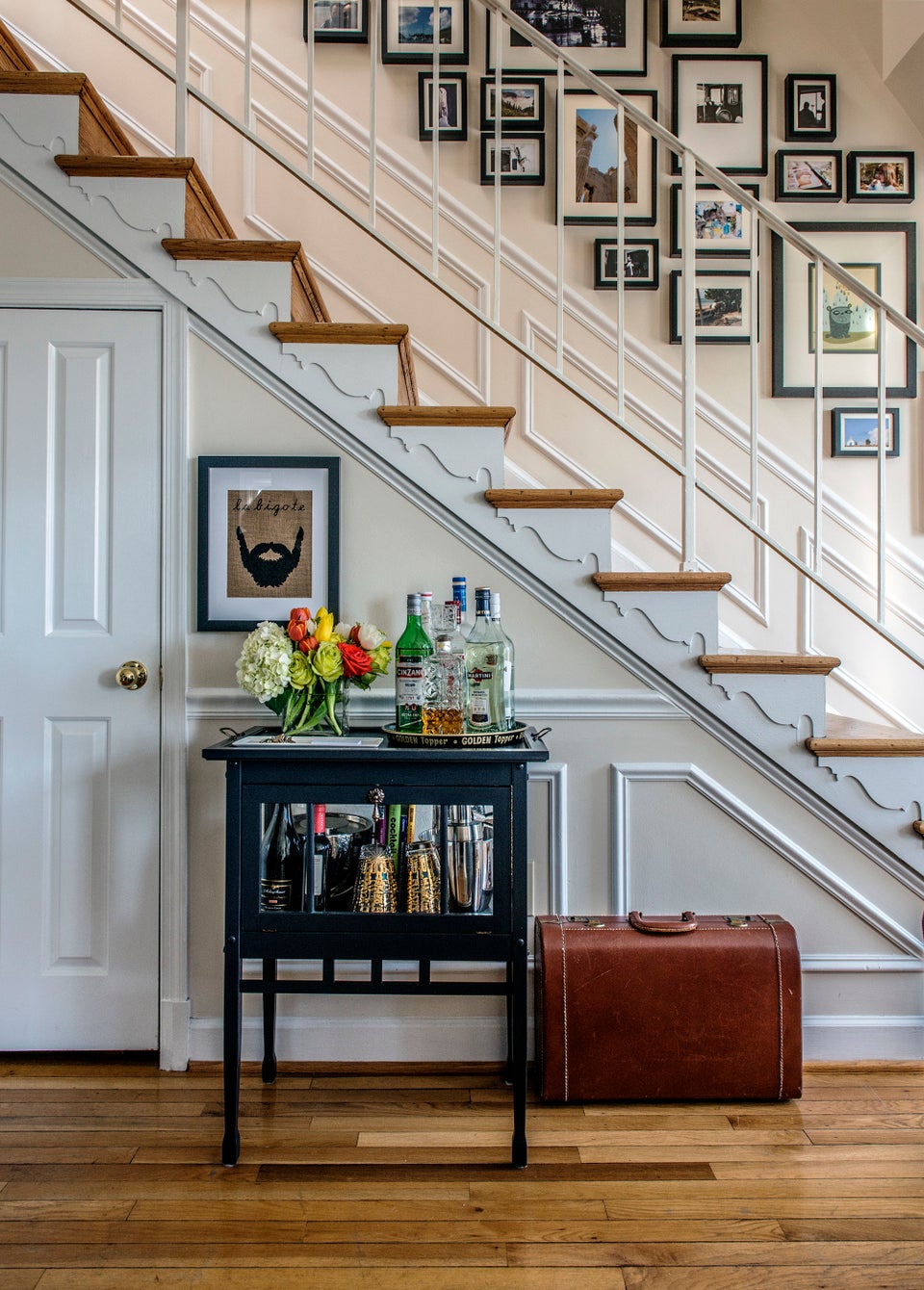 The Washington Post via Getty Images
A dramatic paint color and scattered art makes the most out of an unused wall.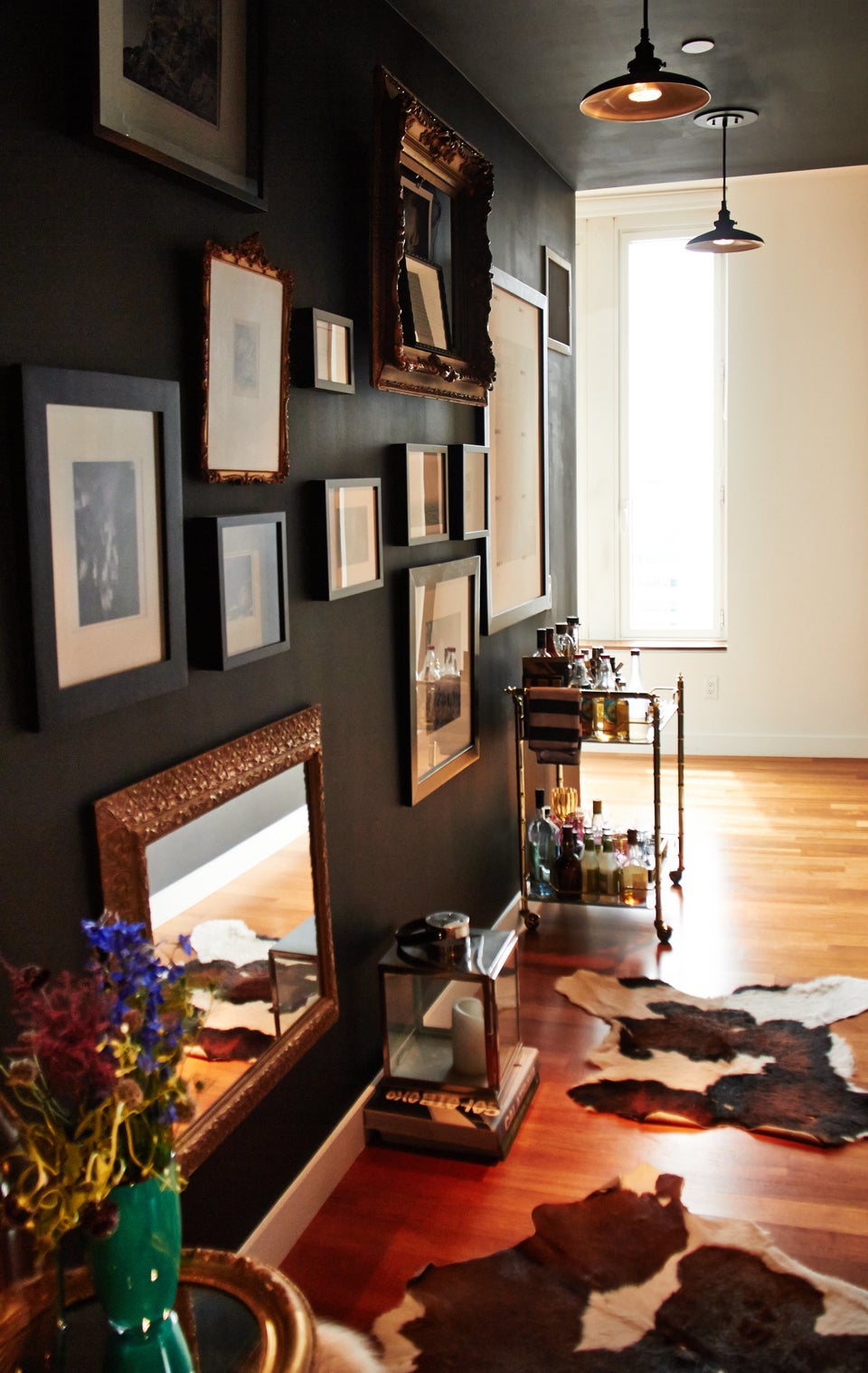 The Style Scout, Topher Scott Studios
A bold wallpaper might overwhelm an entire room, but looks just right on an accent wall.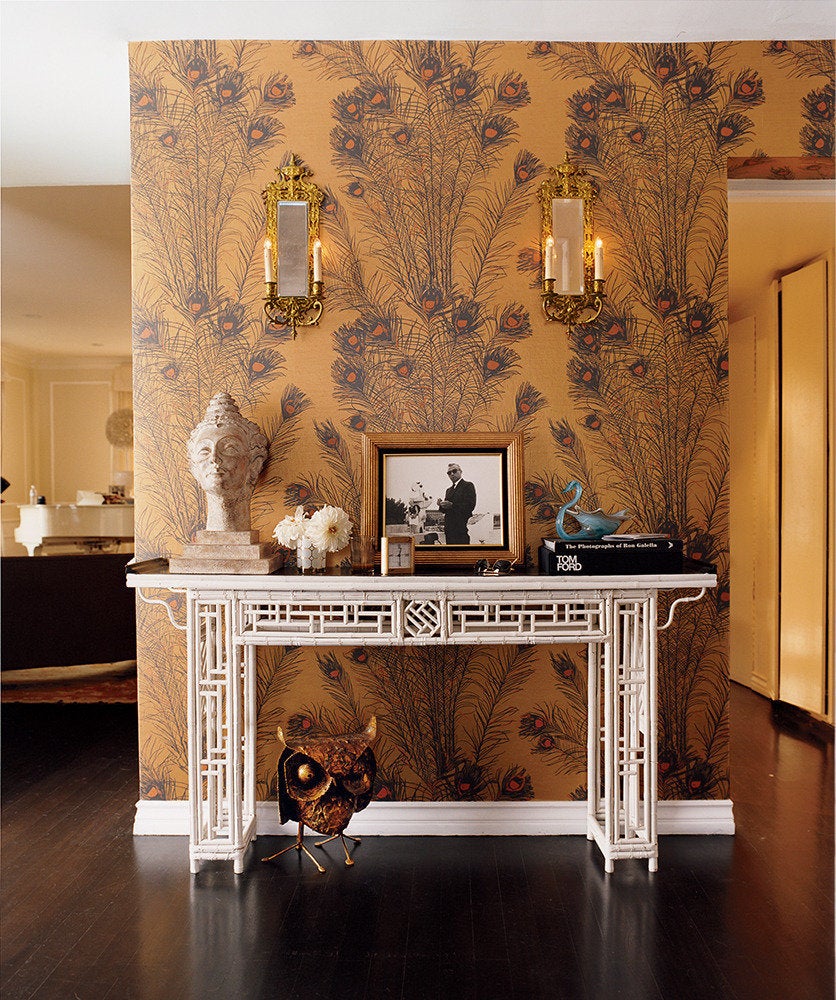 Group small, framed photos to create a "gallery wall."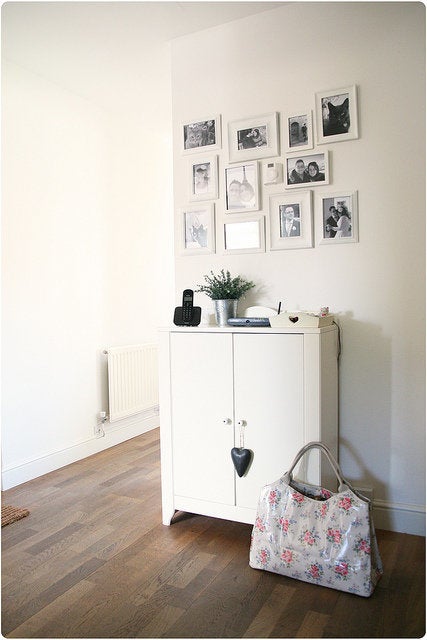 Carve out a small work station underneath the stairs.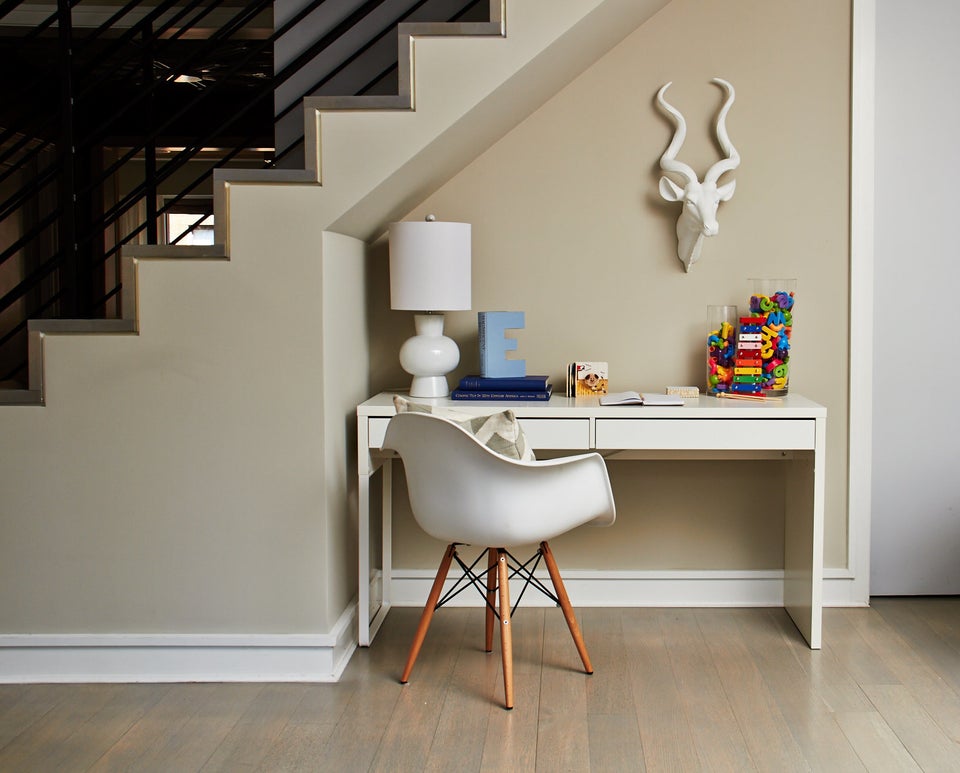 Viyet/Topher Scott Studio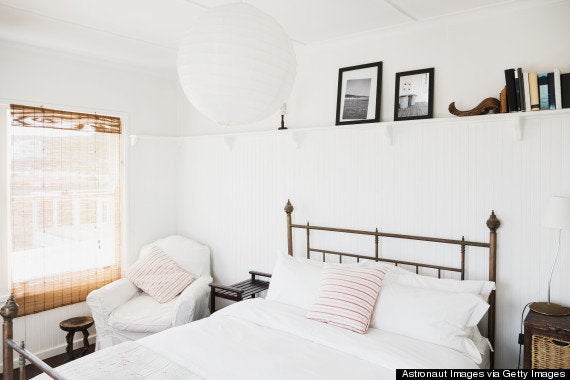 11 Ways To Make A Tiny Bedroom Feel Huge