Inspiration for our homes can come from all places, and right now our friends over at California Home + Design are looking to some of the Golden State's most dazzling hotels for a few decor ideas. And, they show us it's all in the small details of a room.
So, while installing a spa may be the stuff of dreams, it doesn't mean we can't borrow the other great design features of some of the most forward-thinking hotels out there. Whether it's using a wood ladder as an alternative to a typical coat rack or outfitting a room with canvas curtain dividers for an inexpensive alternative to dividers, these spaces are inspiring us in surprising ways.
Check out the slideshow below to see some of the hotel rooms that caught the eye of our friends over at California Home + Design. All photos courtesy of California Home + Design. Would you want your home to feel like these hotels? Let us know in comments below.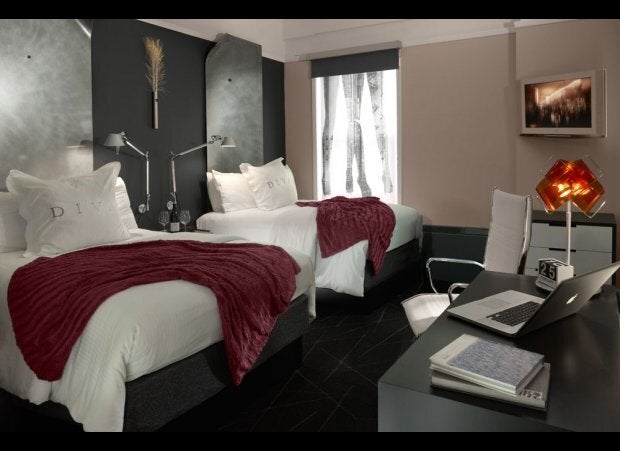 Decor Ideas Inspired By Hotels
Popular in the Community