Renting instead of owning definitely has its perks -- you have the flexibility of changing up your location when your lease is over, there's no need to worry about property taxes and, more often than not, home repairs are not taking a toll on your wallet. Certainly not a bad deal. But the one major drawback? It can be a bit tricker for renters to create a space that is truly their own while still ensuring the security deposit is waiting for them when they do leave. So we've rounded up the easy, budget-friendly things all renters need to know in order to make their place home sweet home (and not upset the landlord along the way).
1. Add curtains. You didn't chose the dorm-like blinds but you can hide them.
2. Try removable wallpaper. Yes, this stuff exists. It was first made for movie sets, but now there are dozens of products made just for renters (or commitment-phobes).
3. Turn bookshelves into focal points. Whether you're adding patterned paper to the shelf backings, organizing your books in a creative way or painting the furniture itself, customized bookshelves can have big impact for little effort.
4. Put up a colorful memo board to your entryway. A small way to incorporate color, plus give you a space to mail, grocery lists, etc.
5. Try a few window boxes. And as an added bonus, having plants in or near your space has been proven to amp up your productivity.
6. Get creative with storage. Chances are, you don't have enough space in your apartment. But, you can slip in storage with things like bar carts, rolling kitchen islands and ottomans with hidden compartments.
7. Add a rug. Though you can use any carpet that fits your budget, jute rugs are inexpensive, go with anything and come in nearly any size. A large rug completely covers imperfect floors (and protects them, too).
8. Paint your furniture. We're not saying every piece has to be a bright yellow or a bold turquoise, but that surprising pop of color on a coffee table or your kitchen chairs can make a huge difference.
9. Grab some tile tattoos. These are temporary stickers and decals that can nicely hide that '80s fruit-motif backsplash in your kitchen.
10. Change those knobs and pulls. Just because you didn't choose the cabinetry doesn't mean it can't be customized.
11. Rearrange your furniture. Your couch doesn't have to be pushed against a wall, unless you have the tiniest of tiny apartments. In which case, there are other ways to change it up.
Before You Go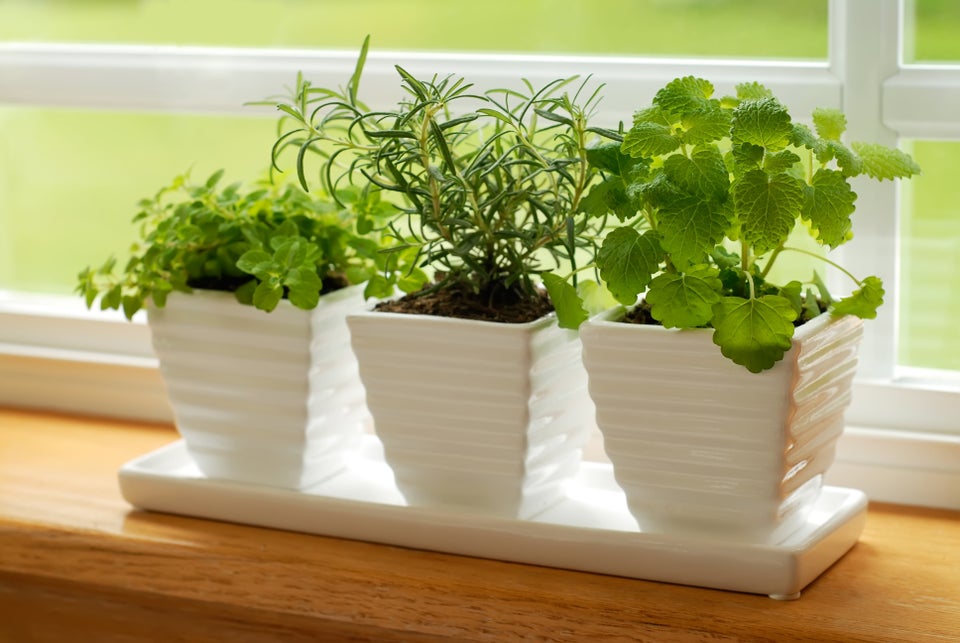 13 Ways To Refresh Your Space Under $10
Popular in the Community